Car crashes into roundabout in Tauranga's CBD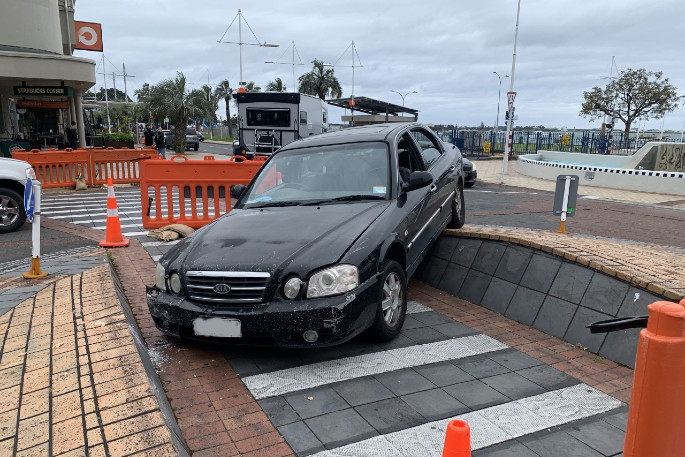 Visitors to The Strand in Tauranga were treated to an unusual sight this morning.
A car has crashed in the middle of the roundabout on the intersection of Devonport Road and The Strand.
Police report that they received a call at 1.25am informing them that a car was on the roundabout with no driver.
It is unknown at this stage if anyone was hurt, and Police say they have no further information at the moment.
The driver appears to have driven the car from The Strand, turning right towards Devonport Road and drove straight over the top of the roundabout, crashing down onto the pedestrian crossing that runs through the centre of the raised roundabout.
The pedestrian crossing has been closed.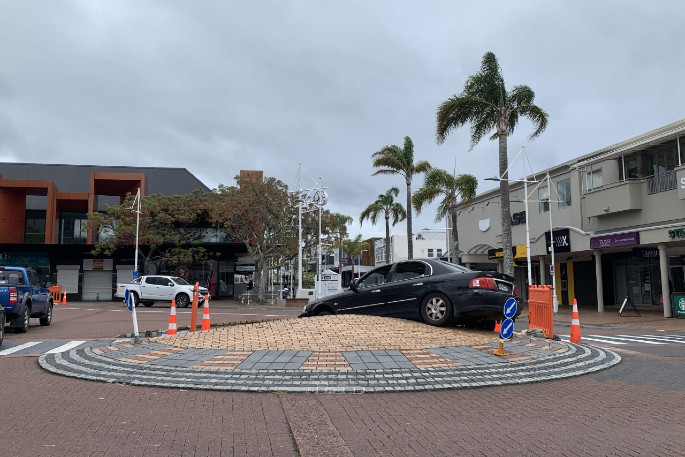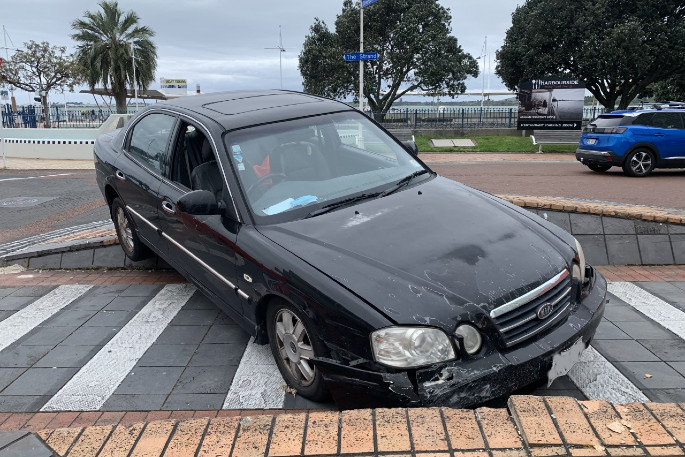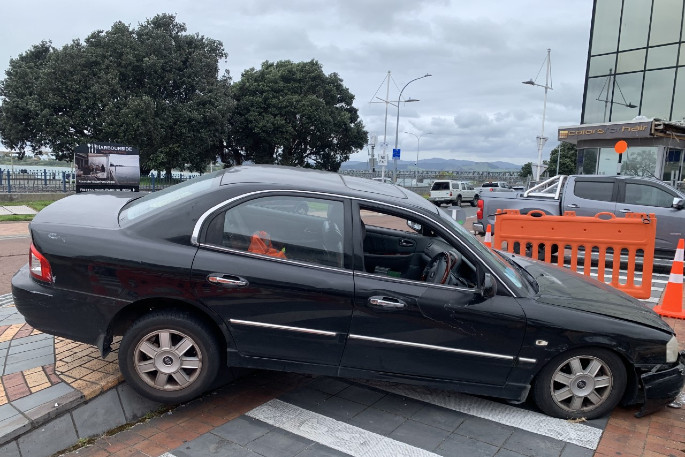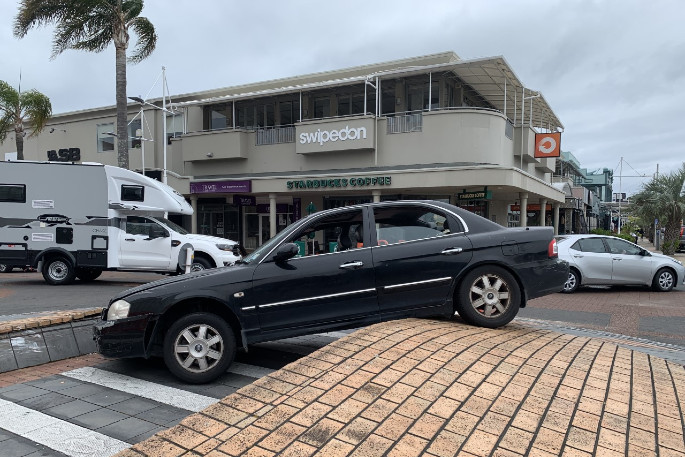 More on SunLive...