LIVE: New Covid cases reaches triple figures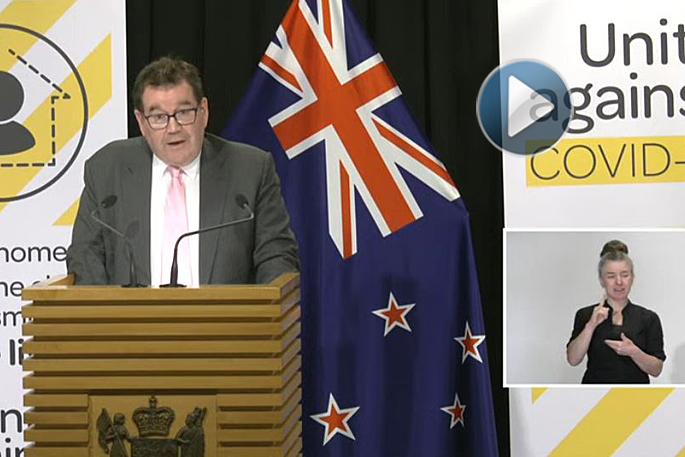 There are 102 new cases of Covid-19 in New Zealand today, with eight of these cases in the Waikato.
All of the Waikato cases are in the Te Awamutu area, the other 94 cases are in Auckland.
There are 46 people in hospital with the virus, with one person in Waikato Hospital and the rest in Auckland. Seven of these people are in ICU or HDU.
The total number of community cases in the current outbreak is 226 with 1373 of these cases recovered.
There are two cases reported at the border, including one historical case.
With today's cases 62 have been linked to current cases.
Director-General of Health Dr Ashley Bloomfield says they are working hard to link the cases but with the high numbers some of the interviews have just started.
Dr Bloomfield says they would like to see higher testing rates in Te Awamutu he urges people in Te Awamutu to get tested if they or anyone in their household has symptoms or those who have visited the area to get a test whether they have symptoms or not.
One of the Waikato cases undertook permitted travel to Hawke's Bay last Friday prior to becoming confirmed case. The case returned to Te Awamutu before testing positive.

Both contacts have been tested and have returned negative day six results.
Dr Bloomfield reassured people there are no cases in the Hawke's Bay.
He says it is increasingly clear Covid has become a disease of the unvaccinated.
"UK data shows that of 40,000 patients hospitalised in the six months to the middle of this year in the UK, 84 per cent of those people hospitalised hadn't been vaccinated and only 3 per cent of cases in hospital were fully vaccinated."
He says the data for New Zealand is similar, with 1.6 per cent of people that have been hospitalised are vaccinated.
Deputy Prime Minister Grant Robertson says he knows for those who watch the 1pm update the up and downs in case numbers is a "bit of an emotional rollercoaster".
"We can expect to see case numbers rise. We do still want to keep them under control and we are working hard to do that and we thank Aucklanders in their cooperation in doing so.
"While keeping a lid on case numbers is important to reducing hospital admissions and reducing pressure on our health system, case numbers in and of themselves are not the only measure we need to use to assess the severity of the outbreak."
He says it is estimated that in future 90 per cent of Covid-19 cases will be able to be treated at home, but the vaccine remained the key to keeping people and communities safe.
"We are in a strong position but we do need to build on that and see more people vaccinated."
EARLIER: Deputy Prime Minister Grant Robertson and Director-General of Health Dr Ashley Bloomfield are expected to provide the latest update on the Covid-19 outbreak in New Zealand.
The pair will be live from around 1pm.
Many people will be tuning in to see how many new community Covid cases there will be.
On Tuesday, 94 cases were announced, while that number dropped to 60 on Wednesday.
People will want to know if that downward trend continues or if the numbers increase again.
Tune into the livestream above to see more.
More on SunLive...