Tiger Trout hunt in BOP next month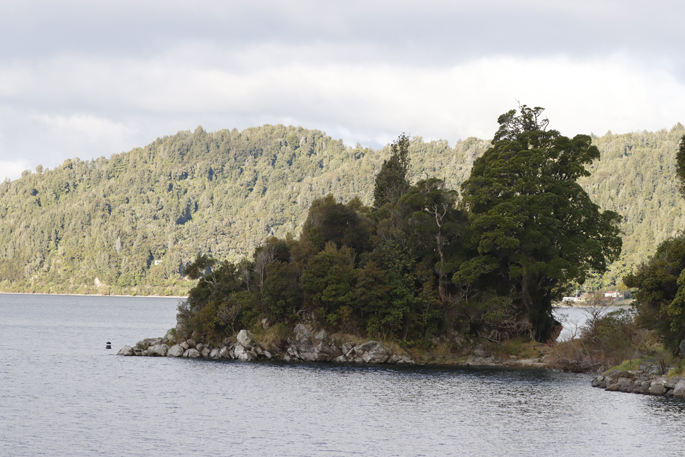 The much-anticipated Tiger Trout Fishing Competition is on again with the new date of November 13.
Known locally as the great tiger hunt, this annual event is held at Lake Rotoma home to the unique tiger trout species.
There are tiger, as well as rainbow trout divisions and two for the kids, Junior and Small Fry, says a statement released by organisers.
"Entries are capped at 99, so those keen to try their luck at landing the biggest tiger trout as well as rainbow are urged to get theirs in soon."
The last time this event was run was in September 2019.
Dan Finau took home the Jeanette Greaney tiger trout trophy that year and will be back this year to defend his title.
Second place getter in 2018, Cory Scott, a fly fishing guide and champion, is rumoured to be back this year too, along with Pat Swift who fishes Lake Rotoma on a very regular basis.
"I have competed at fly fishing competitions all over NZ and across the globe, yet the event I enjoy the most is the Lake Rotoma Tiger Hunt," says Cory.
"Not only is this event unique in that the target species can only be found at Lake Rotoma, but most of all I love this comp for its fun nature and the feeling of inclusiveness for everyone.
"It is run by a small community of locals and the event is true grass- roots Kiwi-community at its finest where you will find teams of husbands and wives, fathers and daughters, fathers and sons, grandparents, or the entire family on one boat.
"Then you have the groups of mates, with their banter, brews, and camaraderie that just make this event special to be a part of."
For those who don't know, the "tiger" is an "engineered" species being a cross between a brook and a brown trout, man-made at the Ngongotaha hatcheries.
There is a release of hatchlings each year exclusively into Lake Rotoma.
This species can prove elusive to fishers requiring great skill and knowledge with a dash of intuition to actually catch and land them.
It was the late Jeanette Greaney who developed this tiger hunt around eight years ago.
Jeanette and her husband, the late Earl Greaney, owned the Lake Rotoma gas station/shop and Old Trout Café and were keen to run an event that celebrated the heaviest tiger trout catch.
This legacy lives on with the local Community Association managing the event into the future to find each year's champion tiger trout angler.
Fishing starts from 5am from the Merge Reserve Boat Ramp area behind the Rotoma shops. Anglers have to be in the weight-in queue by 5pm.
Contact details for entries and more info: John Haszard, Chair, Lake Rotoma-Lake Rotoehu Community Association (inc) on 021725712.
More on SunLive...