MATES in Construction welcomes Government funding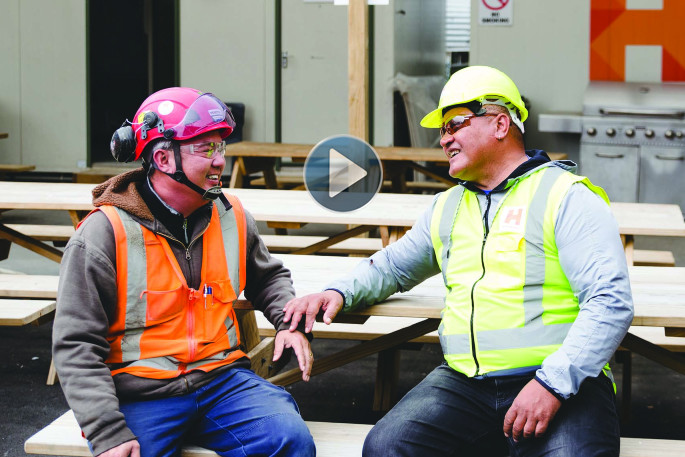 Workplace mental health and suicide prevention charity MATES in Construction says new government funding will allow it to expand its support to construction workers right around the country.
The charity has received $600,000 in one-off funding from the Government's Mental Wellbeing Innovation Fund, designed to support innovative mental health projects.
MATES in Construction CEO Victoria McArthur says the charity will use the funding to expand their suicide prevention services, to ensure we can support our workers all over Aotearoa New Zealand and across all sectors, residential, commercial and civil construction.
"Right now, we are losing on average one worker per week to suicide in the construction sector," says Victoria. "The workers in our industry tend to be very unlikely to reach out proactively and seek or accept help. That's a real challenge for traditional programmes of mental health care.
"Our programme is done on site, delivered for industry by industry. Our field staff come from the tools – they have backgrounds in the industry and the real lived experience of working in the industry.
"That means they can reach past those barriers and reach people on the job site. MATES is one of very few well documented and researched workplace-based suicide prevention programs globally, our approach has been highlighted as best practice by the World Health Organisation."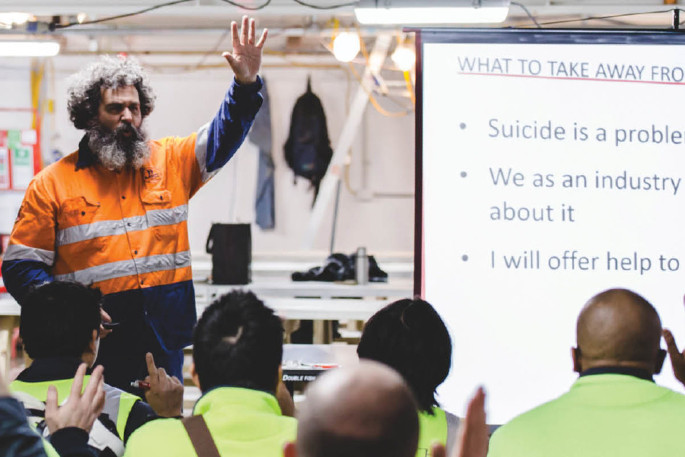 Since its inception, MATES in New Zealand has inducted more than 21,000 workers into the General Awareness Training programme, delivered the programme onto 256 sites, had 5265 call-backs requested after attending a MATES training session, trained 1100 people as Connectors, and gained the support of 110 industry organisations.
"Now, with this extra funding we will be able to increase our presence in the South Island, including new field staff in Dunedin and Christchurch. This will mean more people in our industry can get support on their site," says Victoria.
"We know that as an industry we need to keep prioritising the wellbeing of our people, especially as we continue to battle COVID-19. It's excellent to have government recognise and support the work we are doing, and help us to take those services even wider in our industry."
For more information on MATES in Construction, contact Hayden Munro 0272366966
To contact MATES in Construction click here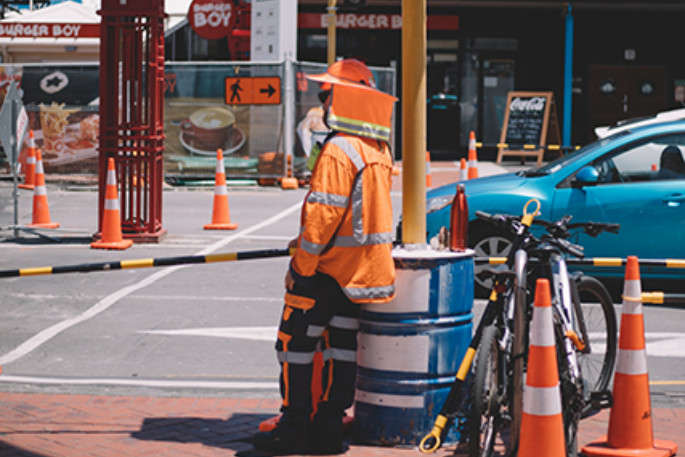 Where to get help:
Lifeline (open 24/7) - 0800 543 354
Depression Helpline (open 24/7) - 0800 111 757
Gambling Helpline - 0800 654 655
Healthline (open 24/7) - 0800 611 116
Samaritans (open 24/7) - 0800 726 666
Suicide Crisis Helpline (open 24/7) - 0508 828 865 (0508 TAUTOKO). This is a service for people who may be thinking about suicide, or those who are concerned about family or friends.
Youthline (open 24/7) - 0800 376 633. You can also text 234 for free between 8am and midnight, or email talk@youthline.co.nz
0800 WHATSUP children's helpline - phone 0800 9428 787 between 1pm and 10pm on weekdays and from 3pm to 10pm on weekends. Online chat is available from 7pm to 10pm every day at www.whatsup.co.nz.
Kidsline (open 24/7) - 0800 543 754. This service is for children aged 5 to 18. Those who ring between 4pm and 9pm on weekdays will speak to a Kidsline buddy. These are specially trained teenage telephone counsellors.
More on SunLive...