Covid-19: 94 cases in community, 53 unlinked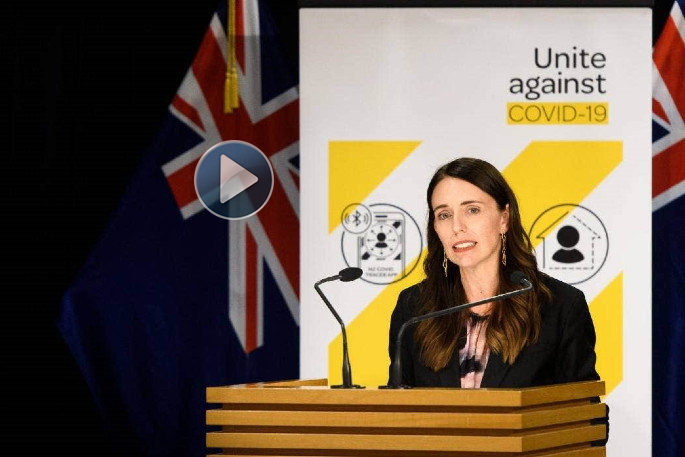 There are 94 new cases of Covid-19 in the community with 53 of them unlinked.
Of the new cases announced today, 87 are in Auckland and seven in Waikato.
All cases in Waikato today are linked.
Prime Minister Jacinda Ardern admits she understands the highs and lows of case numbers can be hard on people, especially those in Auckland.
But she remains positive, despite today's jump in numbers, that an element of control can be had.
"We are not powerless," she says. "We do have the ability to keep cases as low as possible."
She explains that the virus is currently spread across 124 suburbs and that everyone in Auckland, regardless of their suburb or vaccination status, should get tested if they have symptoms.
She also highlights that most of the cases today are among the least vaccinated age band of 39 and under.
"We need everyone who can be to be vaccinated," she says.
"If you are young you are sadly not invincible. Twelve of our current hospitalisations are under 39 years of age."
She implores Aucklanders to get vaccinated.
Director-General of Health Ashley Bloomfield is also announcing a third primary dose for immunocompromised New Zealanders.
Bloomfield says the Covid-19 Technical Advisory Group is advising that individuals aged 12 and over who are severely immunocompromised should receive the third dose.
He explains that this is different to a booster dose for the general population with just two doses of the vaccine potentially not enough to produce a strong enough immune response among these individuals.
An update on wider booster doses will be announced next week.
Associate Health Minister Peeni Henare has been updating the public on the vaccination rates in the Maori population.
He thanks the Maori health practitioners for their work in the vaccine roll-out and says he has identified a number of challenges across his journeys to various DHB's in New Zealand.
He pleads with primary care practitioners who are not on board to help protect Maori populations across the country.
"Our whanau need you," he says.
"For many of them you are the trusted person that will be key to making the informed decision about the vaccination."
He says a Government announcement on further help toward the Maori vaccination effort is due to later this week.
Of today's cases, as at 10am, 41 are linked - 26 of which are household contacts - and 53 are unlinked, the Health Ministry says in a statement.
There are five people in ICU or HDU due to Covid-19 and 38 people in hospital.
The total number of cases in the outbreak is 2099. That is made of 2030 cases in Auckland (1360 of whom have recovered); 52 in Waikato (seven of whom have recovered); and 17 in Wellington (all of whom have recovered).
A total of 16,921 tests were processed around the country yesterday, 12,688 being in Auckland.
As of this morning, there are 439 locations of interest.
In terms of vaccination numbers to date, 6,387,870 vaccines have been administered: 3,582,822 (85 per cent) first doses, and 2,805,048 (67 per cent) second doses.
Of those, 379,563 (66 per cent) Māori have had their first dose and 258,018 (45 per cent) have had their second dose.
And 231,295 (81 per cent) Pasifika have had one dose of the vaccine while 171,818 (60 per cent) are fully vaccinated.
In Auckland, 89 per cent of the eligible population has had one dose of the vaccine and 72 percent has had both doses.
Yesterday the ministry reported 60 cases of the virus, three in Waikato and the rest in Auckland.
Ardern yesterday announced Northland will move to alert level 2 at 11.59pm tonight.
Waikato remains in level 3, with a review of the setting on Friday and Auckland will remain in level 3, step 1, for at least two more weeks.
More on SunLive...