Changes to Tauranga Council rubbish collection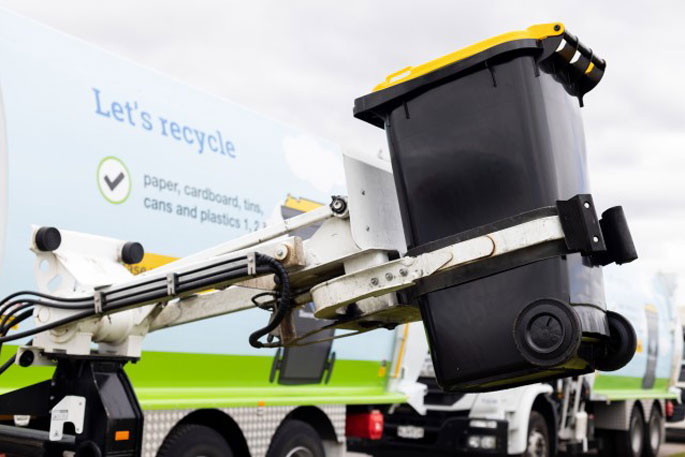 Changes are being made to the Tauranga Council kerbside collection service this Labour Weekend.
"As we look ahead to the long weekend, Tauranga City Council advises there will be changes to collection days next week. Rubbish and recycling will not be collected on Monday, October 25, due to the Labour Day public holiday," says a statement from council.
"Instead from October 25 – 30, all kerbside collections (including garden waste) will be collected one day later than usual, with Monday's collections moving to Tuesday, and Friday's collections moving to Saturday."
Residents should note that everyone's collections will be affected by the public holiday, not just those who have Monday as their collection day, says a council spokesperson.
The change also applies to assisted service customers.
"Those who use a private waste collection service should check in with their service provider about public holiday service changes."
After almost four months of the new service, Sustainability & Waste Manager Sam Fellows says the kerbside collection service is operating as "business as usual", but summer will bring new challenges.
"Over the summer months, we'll see an influx of holidaymakers here in the sunny Bay of Plenty, which means we'll be collecting much higher volumes of rubbish and recycling. We'll need everyone's help to keep the service running as smoothly as possible," says Sam.
Residents can help our drivers by:
• Always keep your bins 30 cm apart. Rubbish, recycling and garden waste bins are collected by a sidearm attached to a truck, if bins are too close together the sidearm can't operate, which slows down collections.

• Place your bins on the kerb before 7am. Our drivers are up early, if your bins aren't out on time, you'll be at risk of a missed collection.

• Put the right things in the right bin. Your recycling bin should only be used for plastic bottles and containers numbered 1,2 and 5, paper, cardboard tins and cans. Anything else, such as used tissues and soft plastics, need to go in your rubbish bin.
More on SunLive...