Para-swimming event "pure bliss" for participants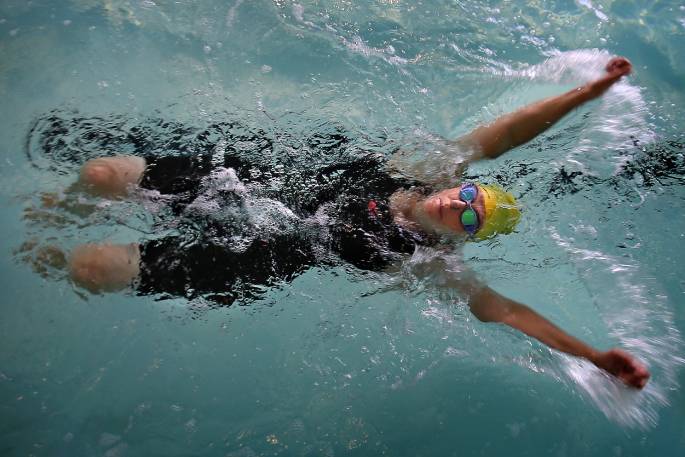 A partnership between Parafed Bay of Plenty and Evolution Aquatics Tauranga is giving disabled members of the community a chance at giving para-swimming a go.
The "Have a Go" event at the Otumoetai Pool allows for those who might not usually be able to go for a swim the chance to do so.
Amanda Lowry used the hoist available at Otumoetai Pool when training for the Tokyo Paralympics.
An experienced national and international para-swimmer, she wants other members of the community to be aware that the hoist is present and to get involved in the action and has been integral in running the recent event.
The Have a Go day on Saturday, October 16, saw eight para-swimmers in attendance, some of whom had not been in the water post-injury.
"I love the water," says Amanda.
"It's my happy place. I was stoked we had such a good turnout and everybody really enjoyed it.
"This is what inclusion looks like."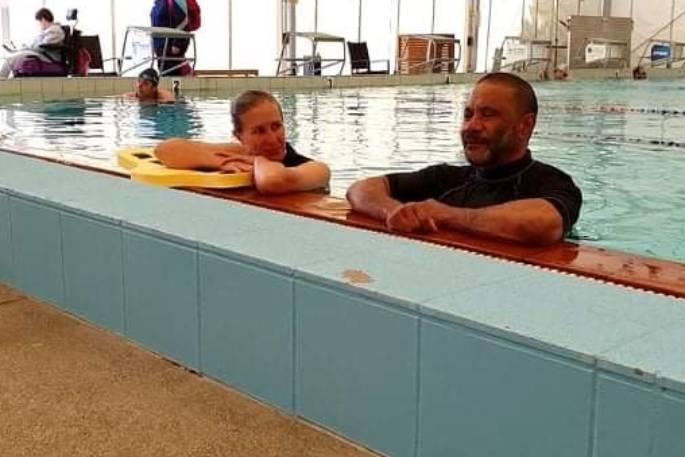 Participants took use of the facilities at Otumoetai Pool. Supplied photo.
Three support people are in the water with the swimmers who had a two-hour opportunity to "just get comfortable" in the water, Amanda explains.
Some of the highly impaired tetraplegics used a combination of floats and pool noodles to gain stability and confidence in the water. Visually impaired swimmers were guided by voice and "tapped" with pool noodles when they reached the end of the pool.
Evolution Aquatics coach Tai Daniela aided from the poolside.
"It's a great development opportunity for us as coaches," says Tai.
"But we are also able to give back a little bit to the community," he says, admitting it is easy to get caught up in the competitive swimming silo.
The event is certainly appreciated by those who took part.
"It was such a smooth process," says para-swimmer Fritz Tuaa.
"Transitioning into the pool and the feeling of my body in the water was pure bliss."
Sam Firtness was pleased with the inclusive manner of the swim.
"It was a good opportunity to give swimming a go around other people with physical disabilities," says Sam.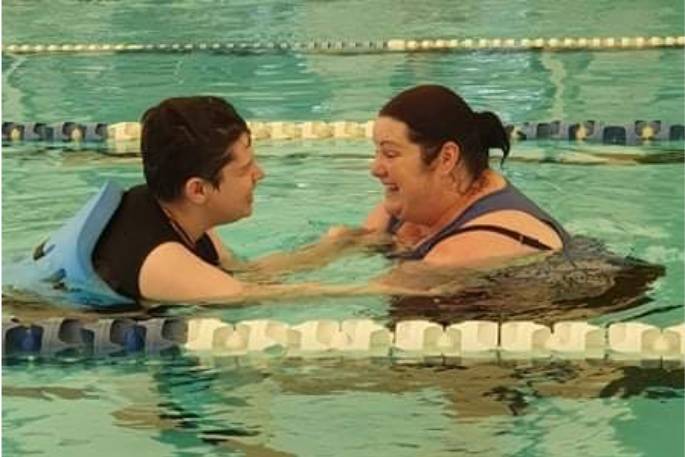 One swimmer described the event as "pure bliss". Supplied photo.
Parafed and Evolution Aquatics are now hoping to run a para swim series in the near future with dates yet to be confirmed. There is even talk of a Para Swim Squad, if the numbers add up.
Parafed's Sport Development Officer John Sligo was clearly moved to see some of his members enjoying the water again.
"It's so great to see the joy on our members' faces as they become aware of their capabilities in the water when able to access the pool and swim with support from the fantastic coaches and volunteers," he says.
Anyone interested in participating in para-swimming can contact Amanda or John directly at galzamanda@gmail.com or john@parafedbop.co.nz, respectively.
More on SunLive...