Flying start for Cadets as cricket season begins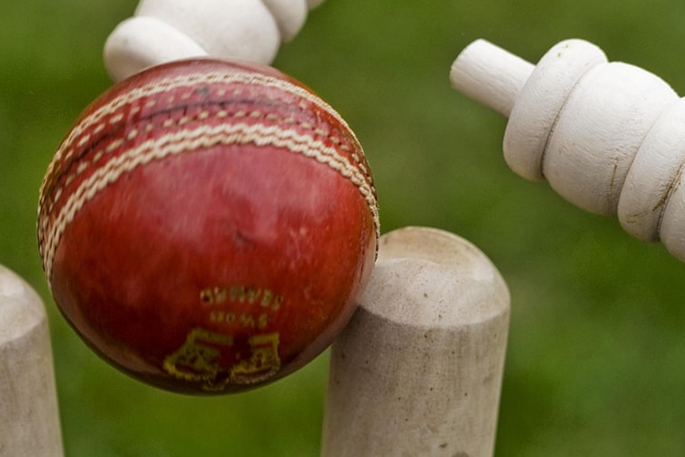 The Bay of Plenty's cricket season got off to a cracking start on Saturday with Joe Carter smashing 136 not out off 63 balls, including ten fours and ten sixes – his highest score ever for Otumoetai Cadets.
Tim Pringle also shone for Cadets with both bat and ball as they claimed two wins from two in their opening T20 fixtures, with Mount Maunganui also picking up a victorious double header.
Mount Maunganui Cricket Club and Lake Taupo Cricket Club started the day at Ray Boord Park.
With solid contributions from the top order, Mount Maunganui were looking to be in a good position. This was strengthened even more when Matt Golding then came in at 5 to score a quick fire 62 off 26 balls.
Lake Taupo started the innings slow as the Mount Maunganui bowlers got into their work. Apart from a couple of big hits from Caleb Bate (20) and a solid 20 runs from Michael Mitchell, Lake Taupo never got going and only managed a total of 68, 114 runs short of the total.
Over on the other ground, Papamoa had won the toss and decided to bat first against Central Indians. Papamoa managed to muster up a total of 103/5 in this low scoring game with new recruit Jass Randhawa getting the highest score of 36. Andrew Gibbs took the most wickets for the Central Indians with 3-17
The Central Indians batsmen never really got firing with a run out early in the innings and were bowled out 11 runs shy in the last over.
Meanwhile, in Pool 2, Greerton Premier were sent into bat first by the Geyser City Cricket Club. Tom MacRury got off to a flying start with 60 runs off 31 balls. Northern Districts contracted player Brett Hampton then joined him for a quick fire 86 off 37 runs at a strike rate of 232.
A couple of early wickets from Jared Tutty set the tone for Geyser City run chase as they only managed to amass 92/9 from their 20 overs, losing by 98 runs.
For their first game of the day, the Otumoetai Cadets won the toss and put themselves in to bat against Tauranga Boys. Contributions from Tim Pringle (56), Fergus Lellman (30) and Liam Collett (26) helped set the target of 172. Logan Murray's 26 wasn't enough to help his team to a competitive total with the Cadets winning by 66 runs.
Round 2 started with the Central Indians batting first and setting the Bond and Co Mount Maunganui side a total of 108 for the win. Rupert Drysdale continued his form from the morning's game with 49 not out, he was joined at the crease by Brett Randell and together they put on a partnership of 47 runs to win the game by six wickets.
Some fantastic bowling by Ben Goodall (4-16) kept the Taupo Prems to 130 runs for 8 wickets in their 20 overs. But the Papamoa top order couldn't get going and with their two highest scorers, Vishal Goundar (41) and Paul Inglis (24) both being run out late in the innings, they fell short by 18 runs.
Playing their first game of the season after a bye in the morning, Te Puke won the toss and put Greerton in to bat. Unable to replicate the batting prowess they showed in the first game reaching a total of 130 in their 20 overs. Te Puke looked in control and comfortable chased down the score in the 16th over to win by nine wickets. Ben Vyer and B McKenzie scoring 46 and 47 not out respectively.
There were fireworks on the other pitch with Joe Carter's thrilling 136 off 63 balls at a strike rate of 216. Getting in on the action, Tim Pringle blasted 53 off 27 balls to help the Otumoetai Cadets reach 224/2. Geyser City premiers had no reply as they fell just 76 all out in 18 overs. Giving the Cadets a 148 run win against the Rotorua side.
Moko Rivers, William Perry and Habib Malik played their 100th game for the Lake Taupo Cricket Club.
Reserve Grade and B Grade cricket also started again this weekend with Te Puke Reserve Grade batter Denym Clarke blowing off the winter cobwebs, smashing the first century of the new Western Bay of Plenty Cricket season.
Clarke blazed away with his willow against Papamoa, belting 106 off just 67 balls with seven 4's and six big blows over the boundary ropes. Unfortunately his efforts were in vain with Papamoa chasing down a target of 154 for the loss of four wickets. Brad Harding top scored for the winners with 68 runs.
The highly anticipated round two encounter, between last season's Reserve Grade champions (formerly Sikh Sports) now playing under the banner of United Indians and current McNaughton Trophy titleholders R&A Sangha, turned into a high scoring thriller.
The Sangha XI posted a sterling 177 for the loss of six wickets. Deepak Singh top scored with 64 runs with Yogesh Kumar and Varinder Sandu making valuable contributions. United Indians lost early wickets, but were still in the game at 134/5, but the Sangha bowlers slowed the run chase to restrict their opponents to 161 for nine wickets.
Mount Maunganui and Greerton both made successful mid-afternoon appearances after sitting out the round one bye. The Mount bowlers restricted arch-rivals Cadets to 102/9, before taking the win points on offer with seven wickets to spare. Skipper Nick Smith was the best of the Mounties with 30 runs.
Katikati reached 115/7 against Greerton, but Greerton were made to work hard for victory, losing six wickets on the way. Chann Multani top scored for the winners with a hard fought 35, with Taurian McConnachie grabbing three bowling scalps for Katikati.
Hawks second eleven, who were in dominant form in the Western Bay second echelon last season, warmed up for the new season with a win in their only game in the Classic Builders B Grade T20 title race.
The Hawks batters were given a good workout by the PapaOMA's bowlers reaching 138 for the loss of seven wickets. Navpreet Singh was in good form with the bat posting a solid half-century. Tight Hawks bowling restricted the Papamoa side to 117/7, to give them a 21 run victory.
Tauranga Boys College finished the opening day with a loss and a big win over the Katikati Singh XI. Scott Curtis was in fine form for the secondary school side, against the Katikati representatives, smacking 89 runs in his side total of 163 for the loss of eight wickets.
Quick-fire fielding played dividends in the second turn at bat, with Tauranga Boys effecting two run-outs, as Katikati were bowled out for 115. Tauranga Boys Jean Roux had a good day with 30 runs and two wickets including a caught and bowled.
Albion made a successful round two appearance in defeating Mount Maunganui. Long time Albion bowler Darryl Morrison's three wickets played a big part in restricting the Mount team, to 125/5. Led by 36 runs from the bat of Bruce Majoribanks, Albion strolled home to a seven wicket win.
Bayleys Baywide Cup T20 – 16th October 2021
Round One
Pool 1
Bond & Co Mount Maunganui 182/7 - 20 overs (Matt Golding 62, Niven Dovey 35; Dale Swan 3 for 15)
Generation Homes Lake Taupo 68/9 – 20 overs (Michael Mitchell 21, Caleb Bate 20; AJ How 2 for 25, Habib Malik 2 for 37)
Bond & Co Mount Maunganui won by 114 runs
Papamoa Cricket Club 103/5 – 20 overs (Jass Randhawa, Aman Mahal 20; Ben Goodall 3 for 20)
Bayleys Central-Indians 92/10 – 19.3 overs (Nadeera Nawela 28; Andrew Gibbs 3 for 17)
Papamoa won by 11 runs
Pool 2
Eves Realty Greerton 190/10 – 20 overs (Brett Hampton 86, Tom MacRury 60; Nick O'Sullivan 4 for 7)
Craigs Investment Partners Geyser City 92/9 – 20 overs (Cam Ingram 23, Vinay Pathania 23; Goldendeep Brar 3 for 9)
Eves Realty Greerton won by 98 runs
Element IMF Otumoetai Cadets 171/7 – 20 overs (Tim Pringle 56, Fergus Lellman 30; Tim Pringle 3 for 8)
Holland Beckett Law Tauranga Boys College 105/7 – 20 overs (Logan Murray 26; Darcy Collett 2 for 21)
Element IMF Otumoetai Cadets won by 66 runs
Round Two
Pool 1
Bond & Co Mount Maunganui 109/4 – 18.5 overs (Rupert Drysdale 49, Brett Randell 26; Dale Sawn 3 for 23)
Bayleys Central-Indians 107/8 – 20 overs (Daniel Ford 39; Andrew Gibbs 2 for 8)
Bond & Co Mount Maunganui won by 6 wickets
Generation Homes Lake Taupo 130/8 – 20 overs (Habib Malik 34, Michael Mitchell 30)
Papamoa Cricket Club 112/10 – 20 overs (Vishal Goundar 41, Paul Inglis 24; Ben Goodall 4 for 16)
Generation Homes Lake Taupo won by 18 runs
Pool 2
The Flying Mullet Te Puke 135/1 – 15.4 overs (Blair McKenzie 47, Ben Vyver 46; Mikaere Leef 3 for 17, Christian MacDonald 2 for 17)
Eves Realty Greerton 130/9 – 20 overs (Brandan Laurenzi 38, Umesh Ranaraja 32; Tim Burke 1 for 18)
The Flying Mullet Te Puke won by 9 wickets
Element IMF Otumoetai Cadets 224/2 – 20 overs (Joe Carter 136, Tim Pringle 53; Tim Pringle 4 for 6)
Craigs Investment Partners Geyser City 76/10 – 18 overs (Vinay Pathania 28; Ben Astwood 1 for 19)
The Element IMF Otumoetai Cadets won by 148 runs
Classic Builders Reserve Grade T20 Championship Results 16 October 2021
Round One
Pool One: Cadets 141/5 (Utsav Kumar 51, James McCabe 46) defeated Papamoa 121/6 (Finn Watson 36, Brad Harding 35)
Te Puke 113/7 (Simon Eves 35; Aman Singh 3/19) lost Hawks 117/2 (Amrif Singh 49) - Mount Maunganui the bye.
Pool Two: United Indians 162/7 (JP Singh 69) defeated Katikati 152/6 (Braden Brewer 44, Taurian McConnochie 33; JP Singh 3/33)
R&A Sangha 183/8 (GS Mahal 60, Vikas Mohan 43) defeated Tauranga Boys College 164/6 (George Moore 79) - Greerton the bye.
Round Two
Pool One: Te Puke 153/4 (Denym Clarke 106) lost to Papamoa 154/4 (Brad Harding 68)
Cadets 102/9 (Sam Owen 30) lost to Mount Maunganui 103/3 (Nick Smith 31) - Hawks the bye.
Pool Two: Katikati 115/7 lost to Greerton 117/6 (Chan Milata 35no; T McConnachie 3/32)
R&A Sangha 177/6 (Deepak Singh 64, Yogesh Kumar 43, Varinder Sandhu 31) defeated United Indians 161/9 (Ranjit Rai 50, JP Singh 45 A Singh 37; Manvir Singh 3/24) – Tauranga Boys College the bye.
Classic Builders B Grade T20 Championship
Round One
Pool One: Bay Blasters 100/7 (Karl Friend 3/6) lost to Mount Maunganuin101/2 (Josh Jane 55)
Hawks 138/7 (Navpreet Singh 61; Gaurav Buttar 3/24) defeated PapaOMA's 117/7 (Ryan Douglas 30) - Albion the bye.
Pool Two: Katikati Singh XI 85/8 (Daniel Anderton 3/14) lost to Cadets 86/2 (D Dixon 39)
Tauranga Boys College 112/7 lost to Te Puke 113/7 (Bikram Sandhu 33no) - R& A Sangha the bye.
Round Two
Pool One: Bay Blastersb145/7 (Arjun Baskarv37, Ari Shajin30) defeated PapaOMA's 92/8
Mount Maunganui 125/5 (Darryl Morrison 3/23) lost to Albion 127/3 (Preet Singh 51) -Hawks the bye.
Pool Two: Tauranga Boys College 163/8 (Scott Curtis 89, Jean Roux 30; Sukbrinder Singh 3/15) defeated Katikati Singh XI 115 (Avi Sood 40)
R&A Sangha 122 (GS Dhoni 52, Vikram Bikka 32; Adam Mannersc3/23) defeated Cadets 107/8 (Danny Dixon 35; Nitish Kumar 3/8) - Te Puke the bye
More on SunLive...