Covid restrictions delay speedway celebrations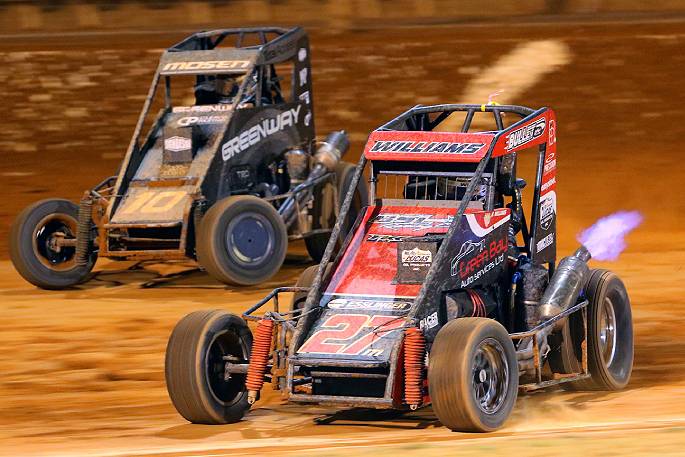 The opening night of racing in an exciting summer of 20th anniversary celebrations at Baypark Speedway has been delayed due to Covid alert restrictions.
The 2021-22 racing season was set to have its traditional Labour weekend opening, but Baypark Speedway officials have announced the start of the season has been postponed till early November.
"We are postponing the Labour weekend meeting because of the current alert levels, border restrictions and uncertainty around the Covid-19 pandemic," says Baypark Speedway manager Willie Kay.
"A significant number of our competitors and their crews, race fans and some of our officials, including Baypark Speedway promotor Bill Buckley, regularly travel from Auckland and other regions and it now seems highly unlikely they would be able to attend the season opening event.
"So, we have postponed the opening meeting and will shift our attention to getting the racing season started on Saturday November 6.
"If there is a silver lining, that meeting is our very popular Fireworks Extravaganza and it will be a great way to begin celebrating the 20th season of racing at Baypark Speedway which opened in 2001."
A provisional calendar of 17 race dates had already been published but some changes are now expected.
An updated Baypark calendar will be published shortly that will reflect the Labour weekend change and possibly another early January date that has recently become available since the cancellation of the Bay Dreams festival.
Highlights on the 2021-22 Baypark Speedway racing calendar include the NZ Saloon Car Championship set for January 7-8, the North Island Sprint Car Championship on March 12 and the second annual running of the 50-lap Midget Car Classic (February 5) that was introduced last summer.
Established highlights such as the Stock Car Gold Cup and South Pacific Super Saloon Car Championship also feature on the calendar along with Fireworks and Demolition Derby attractions.
Variety will again feature throughout the season with race programmes featuring a mix of nine classes. Baypark Speedway is set to contract competitors in the open wheel Midget Car, F2 Midget, Sprint Car and Six Shooter classes along with Super Saloons and Saloon cars, Super Stocks, Stock Cars and Youth Mini Stocks.
Location: Baypark Speedway at Trustpower Baypark Stadium, 81 Truman Lane, Mt Maunganui.
More on SunLive...