Podcast Pleasure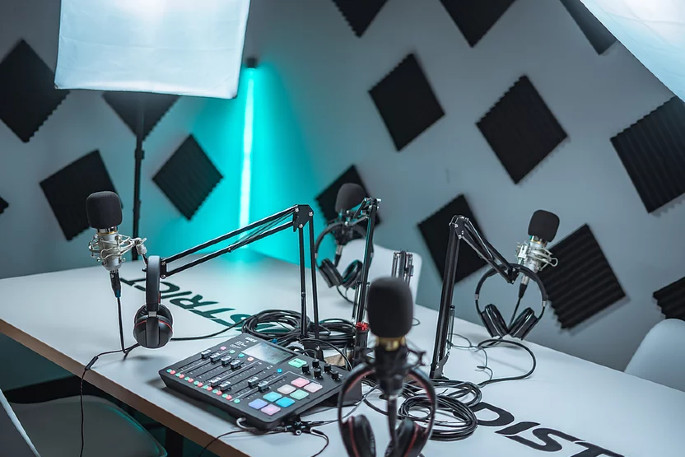 Many Kiwis are discovering a new pastime in our post-Covid world – listening to podcasts – and the primary sector is lining up to share interesting content with a new audience.
Podcasts were growing in popularity before last year's initial lockdown but the habit seems to have stuck. Popping in earbuds and going for a daily walk is now a great opportunity to learn, be inspired, get motivated or just seek some light relief from your daily grind.
NZ On Air's July 2020 report 'Where are the Audiences' revealed that podcast listeners in this country listen to one hour and 21 minutes of podcasts every day, and the audience had almost doubled from seven percent in 2018 to 12 per cent in 2020.
Another year on, that figure will no doubt have grown even larger.
Primary sector updates
Many primary sector organisations are now releasing podcasts on a wide variety of topics.
NZ Kiwifruit Growers Incorporated recently spoke with All Blacks mental skills coach Gilbert Enoka for an interview on stress and resilience under pressure.
"The podcast contributes to NZKGI's work in the pastoral care space and is particularly timely with the added stresses under Alert Levels three and four – although the tips given are useful for pressure situations outside of Covid-19 too," explains NZKGI communications manager Dr Mike Murphy.
The free 30-minute podcast touches on the nature of stress during lockdown, resources versus resourcefulness, why structure is king, why your mindset is more important than your skillsets, how to build resilience using activities you enjoy, and quick tips to get things looking up from this moment on.
Dairy NZ has a dedicated podcast called "Talking Dairy" which explores issues that are top of mind for dairy farmers. One recent episode entitled "better workplaces through flexible milking" examines a Methven's farmer's decision to change his milking schedule to 10 times in seven days in an effort to improve work-life balance and attract and retain skilled staff.
Looking to the future
Meanwhile Pure Advantage, a charity that promotes green economic initiatives, has a number of podcasts and 'webisodes' on their website.
Renowned anthropologist and environmentalist, Dame Anne Salmond, is interviewed in the 'envisioning the future' webisode where she talks of her hopes for intelligent future land use in Aotearoa.
"We have the chance to make a living with the land, with the rivers, with the sea. It's much more than having the right tree in the right place. The vision I have of our country is where we have this mosaic of land use – where we use productive land for productive purposes and we take land best suited for native bush for long-term carbon sequestration, so the birds sing again, our rivers run clean and clear and we have thriving communities."
More on SunLive...