Motorbike brake requirements to take effect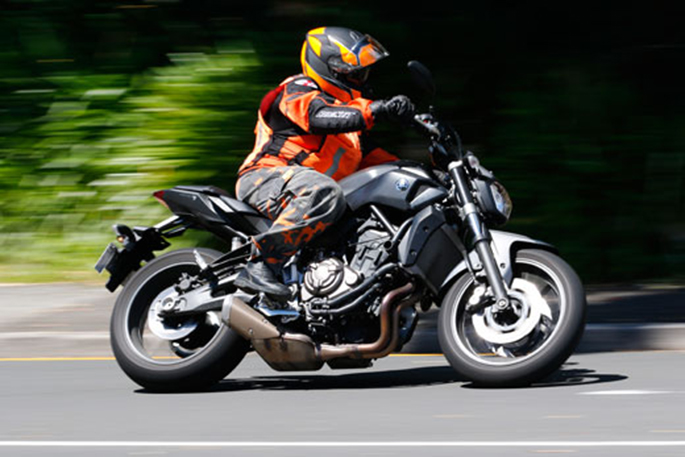 Almost all motorcycles over 125cc entering New Zealand will need Anti-lock Braking Systems (ABS) from November 1, as the final steps of an amendment to light vehicle braking rules take effect.
This Rule is part of New Zealand's Road to Zero strategy that guides improvements in road safety.
"It sets us on a path to achieve Vision Zero, a New Zealand where no one is killed or seriously injured on our roads," says a spokesperson for Waka Kotahi Transport Agency.
"International studies show ABS can reduce crashes by more than a third. As crashes involving motorcyclists often result in death or serious injury this will have an immediate and significant safety benefits for Aotearoa."
Current-model new motorcycles and imported used motorcycles over 125cc registered for the first time in New Zealand will be required to have ABS from November 1.
This completes the implementation of an amendment to the Land Transport Rule: Light-vehicle brakes 2002.
From November 1, current-model new motorcycles and imported used motorcycles join new-model new motorcycles in requiring ABS.
Changes took effect for new-model new motorcycles from April 1, 2020.
"The risk of being killed or injured in road crashes is 21 times higher for motorcyclists than for car drivers over the same distance.
"In 2019 alone, 56 people motorcycling were killed (10 more than in 2017), 470 were seriously injured, and 972 suffered minor injuries.
"ABS works to prevent a motorcycle's wheel, or wheels, from locking during braking. It uses speed sensors on both wheels to accurately determine the wheel speed, as well as when a wheel locks. ABS adjusts the braking pressure to prevent the wheel from remaining locked and assists with maintaining the motorcycle's stability.
"Previous and currently registered motorcycles are not required to be retrofitted with ABS. Trial or Enduro motorcycles used for the purpose of a sanctioned competition are exempt and there are some exemptions for classic or collectible motorcycles."
For more information visit – www.nzta.govt.nz/abs-changes
Plan ahead for a safe, enjoyable journey. Keep up to date with:
More on SunLive...