Calls to run to Pāpāmoa Hills this summer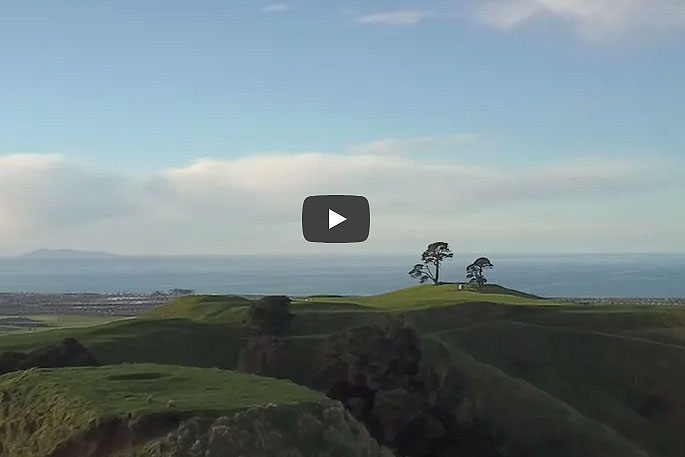 Following a drop in visitor numbers over the past few months, Toi Moana Bay of Plenty Regional Council is keen to see more people visiting and exploring Pāpāmoa Hills Cultural Heritage Regional Park this summer.
While the drop in visitors can largely be attributed to Covid-19 restrictions, it's a timely reminder for Bay of Plenty residents that the hills are open.
When the Bay of Plenty dropped into Level 2 restrictions in 2020, monthly visitor numbers to the park jumped to 16,103 people in May.
Post-lockdown this year it seems people have not been using the park as much, with only 9101 visitors in the month of September.
Bay of Plenty Regional Council Coastal Catchments manager Pim de Monchy says the park had 116,000 visitors in the year to June 30, 2021.
"I really want to encourage locals to get out there and experience the park this summer; it is one of New Zealand's most significant cultural and archaeological landscapes," he says.
The park has more than 1630 individual archaeological features including terraces (tuku), platforms (papatahi), pits, middens and defensive earthworks such as ditches (maioro), and eight Pā sites, reflecting its strategic importance to many iwi over the centuries, says Pim.
"In addition to the cultural heritage found at the park, it also has some of the most stunning views in the Bay, from the Kaimai Ranges right through to Whakaari and the Raukūmara, and south towards Ōtānewainuku and the Mamaku plateau.
"Head on up to Poplar Lane for a culturally significant experience, and or, an epic new weekly vertical exercise fix."
Pim says Sunday was the busiest day of the week for visitors to head to the park and Monday was the busiest weekday.
"January was generally the busiest month of the last few years with 10,500 visitors on average – last May was a post-lockdown exception."
More on SunLive...