Driving home road safety skills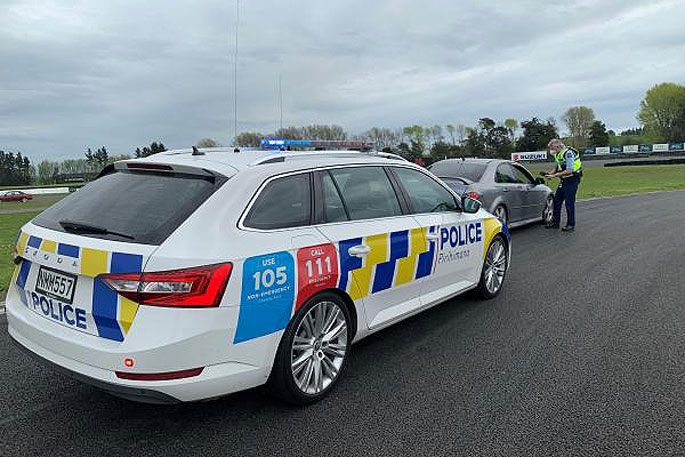 Experiencing a 3T vehicle stop and interacting with police officers is one of the many scenarios our youth are experiencing as they upskill on road safety through the Street Smart programme.
Street Smart, which launched in 2018 and is presented by Skoda and Carter's Tyre Service, is a driver education programme designed to help our youth stay safe on the road.
The one-day nationally run course offers a practical hands-on learning experience and provides licensed young drivers and their parents/guardian the opportunity to undertake supervised driving practice. This also gives the parent/guardian the opportunity to assess themselves, to be a better coach and mentor to their teen.
The drivers and their parents/guardian move through ten stations at a racetrack circuit, with each using hands-on techniques to fine-tune their knowledge.
Central District Highway Patrol Supervisor Sergeant Mike Tarttelin supported a course last week (6 October) at Manfeild Circuit in Feilding and says the youth treat the track like a road.
"Conducting a 3T gives the driver the experience of being stopped by Police and the ability to ask any questions and address any fear or anxiety," says Mike.
"It's also a great opportunity to get in front of the teens and their parents and talk to them about road safety and put a name and a face to what we deal with.
"The biggest value I think is the opportunity to experience situations in a controlled environment, especially ABS braking – a lot of drivers have never had to break suddenly at speed and giving the teens the experience of doing it can help make them more confident and know what to do if they are faced with that situation."
Over 1600 young drivers have experienced the course since its launch and New Zealand professional racing car driver Greg Murphy is the Programme Ambassador.
Programme Director Hayden Dickason says the course takes place in safe and controlled environments, under the watchful eye of qualified coaches (local driving instructors), who pass on what they have learnt from their many years of experience.
"While our venues are racetrack circuits, there is no racing involved. Everything is conducted under normal road rules and conditions and supported by our invaluable volunteers and driving instructors," says Hayden.
"We are a charitable trust and participants pay a fee to attend the course, but it is heavily subsidised. We don't have to advertise the courses very often as we get a lot of referrals through word of mouth, which is really a testament to the success of the programme.
"Youth and their parents come from all over and at Feilding we had people attend the course from the likes of Wellington. The feedback we get from the parents is 100 percent positive. We are the only programme in the country that involves parents/guardians and they learn things as well.
"We have Police involved at every venue and it's awesome to have their support as it removes some of the barriers for the youth to talk with them."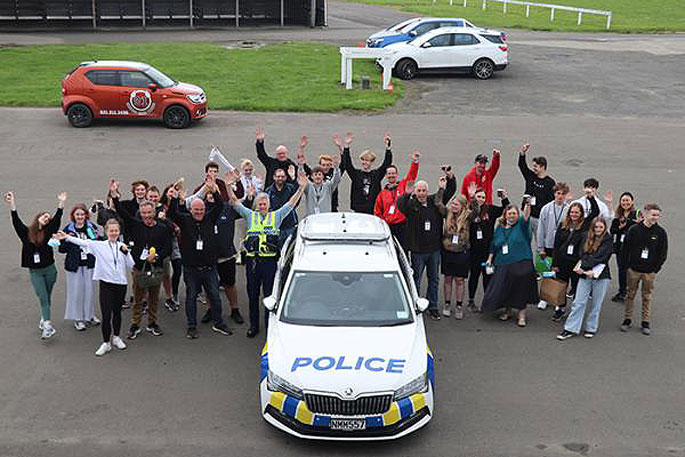 Course participants take a moment to strike a pose at the circuit.
More on SunLive...