Katikati Waipuna Hospice open after Covid scare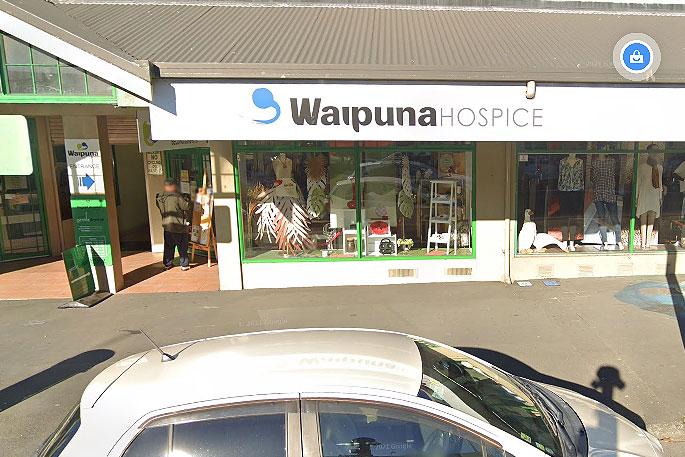 After closing their doors to ensure the community remains safe, Katikati Waipuna Hospice has opened up their doors again today.
The business closed over the weekend after a reported case of Covid-19 visited the store. Following a weak positive on Saturday, the case returned a negative test on Sunday night.
A number of shops in the Katikati community were forced to close as a result, with Waipuna Hospice opening its doors for the first time today.
CEO Richard Thurlow says the opening today is great news.
"There was a bit of a panic over the weekend with concern for our staff, volunteers and customers, but I was really impressed with how everyone reacted and they all committed really quickly to getting tested the following day.
"So that was really great to see.
"We felt we needed to do a deep clean just to be absolutely certain, so we did that yesterday and to get the store open today is great.
"When we lose a shop, even for a few days, it does have a major impact on the income that we generate and we just hoped that it wouldn't be too long and thankfully it wasn't.
Richard says the whole process was calm determination.
"When I first heard from the Ministry of Health that we were affected, all sorts of things go through your head, but when we actually discussed it through with the manager we knew we had everything to hand.
"We had who was there, all the contact tracing, QR coding had been enforced and we had manual entry as well where we managed to get those stats to the MOH really quickly.
"I think everybody panicked initially but once we'd actually thought about what we needed to do we calmly got it done but I'd just like to say the MOH were fantastic.
"They really kept us informed, they gave us everything we needed and when we had questions they were happy to be contacted.
"It definitely interfered with everyone's weekend and I know quite a few people stepped up to the mark and did some extra things when they were not meant to be working, but I think that's what you have to do during times like this.
"I'm really proud of the team and everything they have done, it's awesome.
"All of the staff were in the queue at the testing station very early on the Sunday morning.
"Everybody took the information really calmly and understood what was required of them and we just followed the guidelines which were really clear.
"All the shops have done incredibly well considering the environment they're working in at the moment.
Richard encourages the Bay of Plenty community to get vaccinated.
"We could do without the shocks to encourage people to get vaccinated so please just get vaccinated.
"Everything is saying that the vaccine takes the pressure off the health sector, and in countries that haven't done that, I'm looking at the recent report from the UK handling of the crisis for example, it's been pretty bad for the health sector.
"I've got contacts back in the UK who have ad terrible times managing through Covid. The vaccine will slow it down, it doesn't stop it completely, but it will slow it down, says Richard.
Richard says a big thank you to everyone that continues to support The Waipuna Hospice shops.
"We can't do the work that we do without the income that those shops provide, so thank you to everyone who visits our stores."
More on SunLive...