Level 3 to continue for Waikato and Northland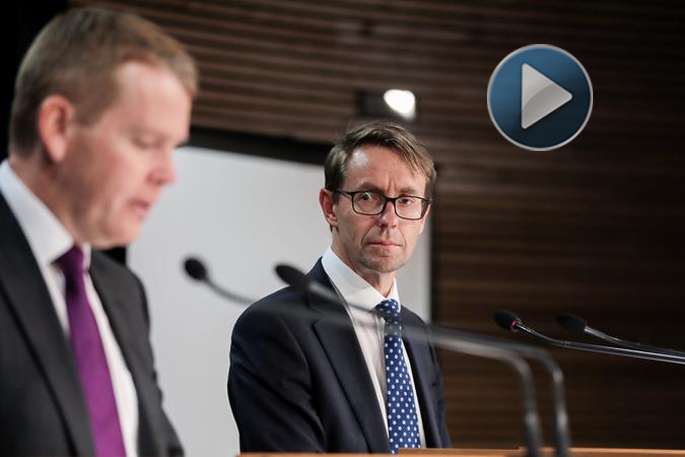 UPDATE 1.26PM: The parts of Waikato that have been in Alert Level 3 and Northland will remain in Alert Level 3 for five more days, Covid-19 Response Minister Chris Hipkins says.
This follows the 55 new cases in the community today, with 53 of these in Auckland and two in the Waikato, bringing the total number of cases in the current community outbreak to 1719.
There are also 32 people in hospital with Covid-19 and 6 are in ICU or HDU units.
Auckland still remains at Alert Level 3, Step 1.
"Based on the latest public health information, ministers have decided that maintaining the status quo in Northland and parts of the Waikato is the safest course of action," says Hipkins.
"This will be reviewed by Cabinet on Monday, October 18.
"The Waikato has done a phenomenal job in getting tested and getting vaccinated. However, this morning we were informed of two new cases that are as yet unlinked to the existing cluster.
"Public Health believes the risk from these cases – a couple – is low and there will be few locations of interest. However we need to assure ourselves that there is not undetected transmission before lowering alert levels. Genome sequencing is underway and will hopefully shed new light on these cases.
"Unfortunately, we still don't have confidence we have a full enough picture of the situation in Northland.
"Getting information from the two cases who travelled around the region while infectious and are now in quarantine, remains slow going.
"We may not get any further information from contact tracing interviews so are now relying on other sources of information to piece together their movements.
"The best thing people in Northland can do right now is to get tested if they have symptoms of Covid-19, even if these are mild. Over the last week, more than 7000 swabs have been taken. That's encouraging but to shift alert levels with high confidence we need even more testing over the next five days.
"It's also great to see Northlanders coming out to get vaccinated. There have been 19,691 vaccinations in the past seven days – that's more than double the previous week.
"It's really important to keep this going. When we see a high level of testing and vaccination, this gives us more confidence to move down the alert levels.
"Since the start of the Delta outbreak, of 158 people hospitalised, only three of those were fully immunised. This is the protection that the vaccine provides, and it is imperative that everyone who is eligible gets vaccinated as soon as possible.
"If you have any contact with any positive cases, visited a location of interest or have any symptoms, get tested as soon as possible," says Hipkins.
EARLIER:
Earlier today, Hipkins said the case numbers in Waikato were encouraging as Cabinet decides today whether the region and Northland can down to level 2.
"I want to see the testing numbers in both places."
The Waikato cases are all linked, and the three announced yesterday were already in isolation.
"That's really encouraging for the Waikato," he says.
In the case of Northland, contact tracing is important, and the second woman who travelled to the region is co-operating and providing information on locations of interest and the nature of the activities undertaken while in Northland.
"That certainly helps us identify the risk, isolate the risk, and that increases the chance of Northland being able to come back down the alert levels."
The minister denied Auckland had gone to level 3 too soon, saying the shift down from level 4 had not made a lot of difference.
The rise in cases since then was not necessarily an effect of the level change, he said.
"The people that we're talking about in many cases were moving around at level 4 even though of course we try and ask people not to. So the shift from level 4 to level 3 didn't make a huge difference to this particular group of people in terms of the level of movement that they were undertaking.
The longer you keep people at a higher level of restriction, the more people stop following the rules, he said.
"The rules only work if people voluntarily follow them.
"We don't have the resources to put police officers on every street to make sure people are staying home unless they can leave so we do need to keep the goodwill of the majority of people."
More on SunLive...