Online advice offers a hand to kids with autism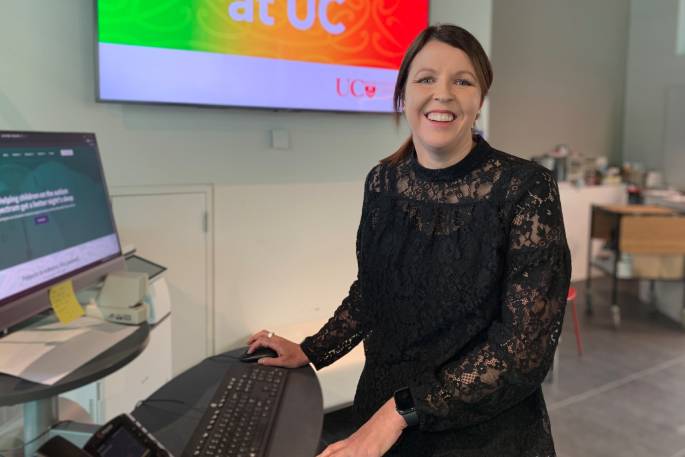 Canterbury researchers are exploring how web-based support could benefit children on the autism spectrum and their families as demand for services grows.
University of Canterbury's College of Education, Health and Human Development Associate Professor, Laurie McLay is leading two studies investigating the effectiveness of "telehealth" delivered interventions, which are provided through websites and video conferencing.
Laurie says the number of children diagnosed with autism is growing internationally, with an estimated one in 59 people affected. But, there is a shortage of trained specialists available in Aotearoa New Zealand to provide the support they, and their families, need.
"The significant cost of face-to-face appointments and a lack of trained therapists is a major barrier that's leading to long wait lists and many children on the autism spectrum having limited access to important services."
The barriers to receiving support particularly impacts families living in regional and Māori and Pacific communities, and the Covid-19 pandemic has made the problem worse.
"There is an urgent need to establish evidence-based, culturally appropriate approaches to service delivery, particularly for those who face barriers to access."
Laurie is involved in a current UC study, funded by a Lottery Health Research Grant, testing the effectiveness of telehealth-delivered interventions on treatment of sleep, feeding and toileting issues in children on the autism spectrum.
"Given rapid advances in communication technology, delivery through telehealth may offer a cost-effective, timely, and equitable alternative or addition to in-person appointments," she says.
Three Toolkits delivered through webpages are being developed as part of the study to help parents learn strategies, and there will also be small group video conferencing.
If these treatments prove effective, the research team plan to make the Toolkits available on an ongoing basis throughout New Zealand.
A second study led by Associate Professor McLay in collaboration with Dr Lisa-Marie Emerson and Adjunct Associate Professor Sonja Macfarlane at UC, and Dr Hannah Waddington at Victoria University, was recently granted $499,994 in funding from Cure Kids and A Better Start.
Due to start in December, it's designed to provide evidence-based support for parents in relation to their child's social communication and behaviour, as well as improving parents' mental health and wellbeing.
A website will be designed for this two-year study as a platform for delivering support, and the results will be evaluated to see if the online interventions benefit children's learning and development and have a positive impact on parent wellbeing.
If the two studies are successful, Laurie says telehealth-delivered support could transform the way services are provided to children on the autism spectrum and their parents and caregivers.
"We hope it will increase timely access to critical support for families who otherwise face long waits.
"The material produced for both of these studies could be combined to provide a comprehensive online library of freely available, evidence-based resources that can be shared with caregivers of children on the autism spectrum"
More on SunLive...