PM announces nationwide vax-a-thon on Saturday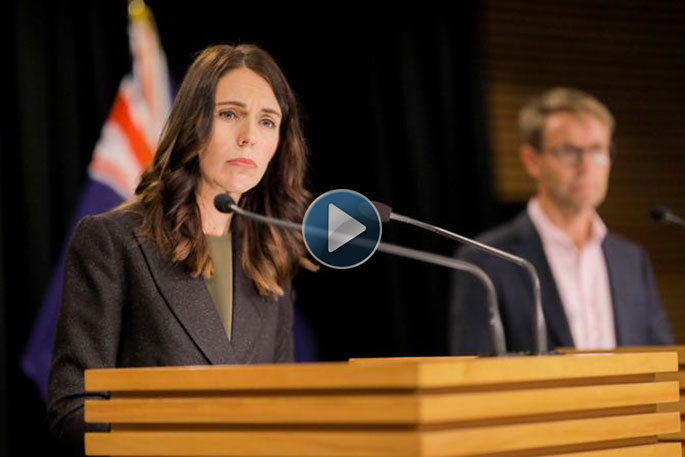 There are 43 new community cases of Covid-19 today, with 40 in the Auckland Region and three in Waikato.
Three new cases have also been identified at the border with one being historical.
Yesterday, 69,118 vaccines were administered, 15,107 first doses and 54,011 second doses.
There are 24 of today's 43 cases which are epidemiologically linked, with interviews ongoing to determine how the 19 other cases are linked.
There are also 34 cases in hospital today and five cases in intensive care units or HDU's.
Prime Minister Jacinda Ardern says vaccinations help protect vulnerable people and children not old enough to get the vaccine.
"The countdown is on."
Ardern has also announced a "blast from the past" vax-a-thon to lift the jab rate.
She says this will be a chance to "roll up our sleeves for New Zealand and help make us the most vaccinated and therefore protected countries in the world".
Currently 82 per cent of eligible New Zealanders aged 12 and over have had their first dose of the vaccine, and 58 per cent have had their second dose and are now fully vaccinated.
In Auckland, 87 per cent have had their first dose and 63 per cent are fully vaccinated.
"Overall these are good figures and according to Our World in Data put us ahead of the United States and Germany and just behind the United Kingdom.
"But they aren't high enough yet to feel confident that we can ease restrictions dramatically without seeing a big surge in cases that could overwhelm our health services," Ardern says.
"So instead of big surges in cases we want to see a big surge in vaccinations this week."
This Saturday, between 12-8pm New Zealand will hold a vax-a-thon highlighting vaccine initiatives and making Saturday the day to get vaccinated if you haven't already.
"Vaccinations will available throughout the day and into the night on Saturday across GP clinics, many of whom are opening especially for the day, pharmacies, marae, churches, mosques, community centres, workplaces and drive through centres," Ardern says.
The vax-a-thon will include real time data, prizes locally and information from experts on the safety of the vaccine and will be aired on channel 200.
Ardern says there will be healthy competition between towns and regions.
"For those of you who have watched a telethon before, there will be a bit of nostalgia there."
"Nationwide we have the capacity to administer 1000,000 vaccines in one day. There is nothing stopping us other than people showing up.
"Auckland let's aim to get first doses to 93 per cent on Saturday.
"I believe we can be world leading on vaccines," says Ardern.
Earlier today, it was announced the woman who travelled into Northland with another who tested positive for Covid-19 had been found and was taken to MIQ.
Police last night found the second woman in West Auckland after a three-day search.
The pair crossed the Auckland border on October 2 and spent three days in Te Tai Tokerau.
The woman who tested positive for Covid-19 in Whangārei had refused to reveal where she travelled and who she came into contact with and as a result Northland went into level 3.
Director-General of Health Dr Ashley Bloomfield said yesterday testing rates in the region needed to increase.
He urged anyone who was in contact with the positive case and her companion to get tested, whether they are symptomatic or not.
He also urged anyone else in the region who is symptomatic or has visited a location of interest to get tested.
More on SunLive...