Rugby clubs who fled Level 3 for Tauranga thankful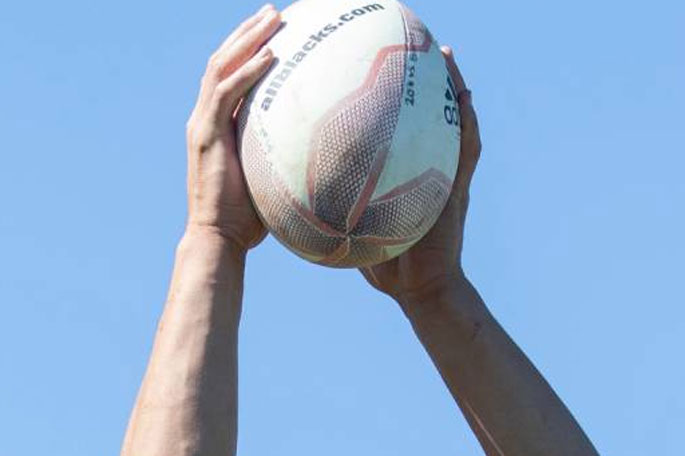 Two rugby unions, who have relocated to Tauranga in order to finish out the Bunnings National Provincial Championship, are thankful for the opportunity and are reassuring Bay of Plenty residents that all Covid-19 protocols are being adhered to.
Both Northland and Waikato's rugby unions are currently based at separate hotels in central Tauranga with a group of 44 making up the Northland contingent and 38 with Waikato.
New Zealand Rugby confirmed prior to the weekend that the two teams had both relocated to Tauranga. The moves came hours before their respective regions headed into Alert Level 3 due to Covid-19 outbreaks.
Waikato made the move from Cambridge on Thursday night, following positive cases in Karapiro and Kawhia.
Northland shifted to the Bay of Plenty on Friday night, after a positive case in Whangarei and the difficulties associated with contact tracing involved.
In a statement, NZ Rugby says both teams must follow strict processes, including daily health checks and remaining in their team bubble.
Northland Rugby CEO Cam Bell says the union began looking at the contingency of relocation on Thursday, as rumours began to swirl regarding a potential Alert Level elevation.
But the decision itself could not be made until the Government imposed the level change.
"I addressed the team with the manager and explained that this could be in play," says Bell.
"We put it to the guys that this is potentially what might be happening. We sent everyone else off to one, go get tested, and two, go home and pack.
"So everyone was packed when the government said it (the Alert Level) was going up. We were faced with a decision that if we stayed we could be out of the competition, exactly like Auckland's unions."
Auckland, Counties Manukau and North Harbour effectively had the plug pulled on their hopes of resuming in the NPC this season on Wednesday, when their latest exemption to play application was rejected.
Their respective campaigns were confirmed over on Thursday morning, with NZ Rugby stating they would play no further part.
Both Waikato and Northland potentially faced a similar fate.
The move has caused some ire among Bay of Plenty residents.
One SunLive reader labelled the decision "utterly irresponsible" when learning of the news.
However, the Northland CEO says they received no preferential treatment to secure their Tauranga relocation.
"I am not trying to make it out like we are hard done by," says Bell.
"Trust me. We are very respectful and understanding of the opportunity to go to the Bay of Plenty.
"During this process, we applied for exemptions. There is a business exemption that we applied for to move through Auckland, an Alert Level three zone. From level two into another level two.
"I can understand that people might look at it and say, 'Hey you guys are allowed to come down when schools can't'.
"But it is a standard business exemption. We didn't seek any special privilege. We just made a business application and we now know it is on us to respect the protocols."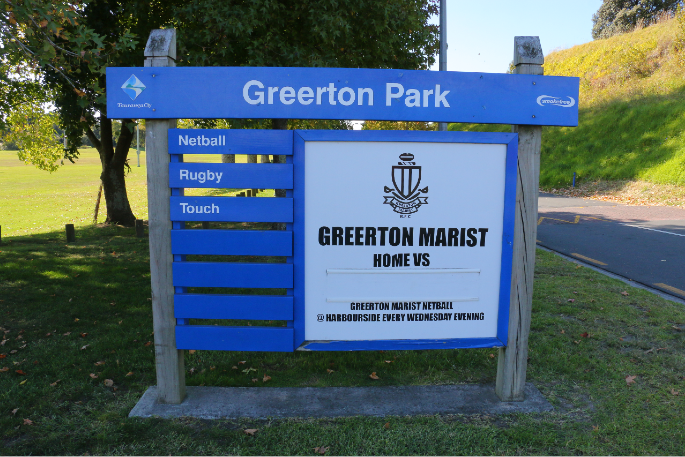 Waikato Rugby Union are using Greerton Marist's facilities for training. File Image. SunLive.
With that in mind, Northland's 44 players and staff, including a last-minute Ritchies bus driver who agreed to the job of transferring the team late on Friday night, isolated throughout yesterday, above and beyond their obliged protocols.
This was due to two test results, the bus driver's and one from Kaitaia, not yet being processed. The other 42 all came back negative.
The two further tests came back negative yesterday afternoon and Northland were now hoping to train. Bell is happy they took the extra precaution.
"It was to make sure the Bay of Plenty has comfort in everything because there is no way we want to bring anything into the region," he says.
"We were permitted to go out and do some training but we have self-isolated in the room.
"The boys are reinforcing it to themselves that it is a privilege we have been given and we have treated it accordingly."
Bell explains they are treating the Bay of Plenty as they would their own region, doing everything possible to keep people safe.
"We are very precious about our own region," he says.
"We are driving vaccinations as hard as we can there. We are into that donkey deep. For us to have a slip up would just undermine the kaupapa we are pushing to our community, which is very similar to here.
"Bay of Plenty residents have every right to have answers to these questions. Trust me. We are doing everything right."
As for Waikato, there are 32 players and six management staff making up their group in Tauranga.
Like Northland, all isolated until negative test results were returned. All members of the travelling group have been tested twice, returning negative results across the board.
Waikato's group travelled in private and work vehicles, car-pooling when possible, and are currently using the facilities at Greerton Marist Rugby Club on Oropi Road for training.
Like Northland, Waikato are appreciative of the Bay of Plenty hospitality which will allow them to continue in this season's competition.
"We are just pleased to have had the opportunity to stay in the campaign, within the rules and protocols," says Waikato Rugby Union CEO Carl Moon.
"As we know, things can change pretty quickly, so we'll just stick to the rules, adapt as required, and hopefully we can get through to the end.
"The players and management are a resilient bunch. This is not easy and they are all making sacrifices to be here, especially those with little kids. They are staying tight and supporting each other."
Both Northland and Waikato confirm that a small number of players decided not to travel for personal reasons.
With the Alert Level in both Northland and Waikato remaining the same until at least Thursday, a return to play their respective games against Otago and Taranaki at home this weekend seems unlikely.
Northland state they are hopeful of moving their scheduled Friday game back to Saturday or Sunday, given the upheaval. They are investigating the possibility of playing their game in Rotorua whilst reversing the venue, and flying to Otago, has also been discussed.
"We are looking forward to playing," says Bell.
"Where and when is still to be decided.
An update on the remaining NPC fixtures is expected from NZ Rugby later today but whatever happens, Northland's CEO is adamant his team and staff will take something from the experience.
"As challenging as it is, you have just got to flip it on its head and turn a challenge to an opportunity and the resilience it will build in our team and culture," says Bell.
"We have got the opportunity to play and we are going to take it with two hands."
More on SunLive...