Live: Waikato might move to level 2 on Friday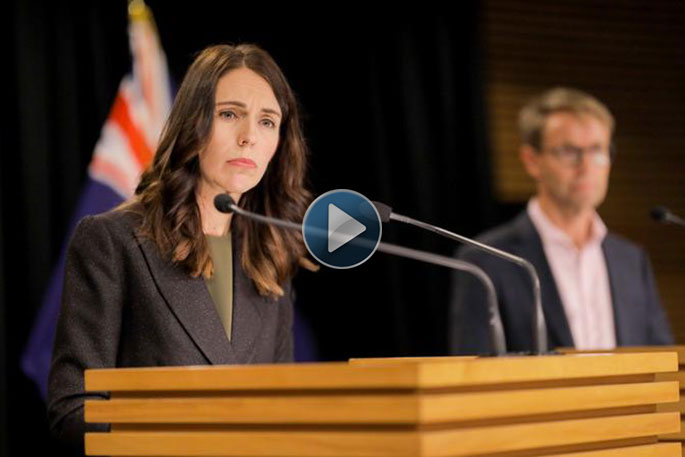 Waikato and Northland will remain at alert level 3 until midnight Thursday.
Prime Minister Jacinda Ardern has made the announcement at a post Cabinet briefing today.
Ardern says Cabinet will review Waikato and Northland's alert level setting on Wednesday and will confirm the move to level 2 then as well.
If confirmed Waikato and Northland will move to alert level 2 at 11.59pm on Thursday, October 14.
Auckland remains at its current alert level setting for another week and this will be reviewed by Cabinet on Monday, October 18.
"New Zealand is at one of the trickiest and most challenging moments in the Covid-19 pandemic so far," Ardern says.
"However, there is a clear path forward in the coming months in which New Zealanders should be able to move to living with fewer restrictions and more freedoms as a result of higher levels of vaccination."
Schools in Auckland will remain closed for the start of the school term next week, instead it will be distance learning, says Ardern.
Ardern says people in Auckland need to continue to follow the alert level rules, which is to stay home as much as possible, practice social distancing, wear a mask and wash your hands.
New Zealand has now surpassed the United States, Australia and Germany on first doses, Ardern says.
"But we are not there yet," says Ardern.
"Over the next few weeks, while we lift those levels of vaccination for everyone, we need to maintain restrictions to stop the virus spreading both in Auckland and to other parts of the country."
The government will be doing two things this week to drive vaccination rates up.
"The first is Super Saturday where, across the country, we'll be pulling out the stops to increase vaccination rates. It is also an opportunity to get your second vaccine if you're three weeks since your first."
"Getting fully vaccinated as soon as possible means we can be in a stronger position to ease restrictions."
The second thing they are doing to strengthen their response is to make vaccination mandatory for large numbers of the health and education workforces.
"The reason we are stepping up our vaccination requirements is because Delta is a different and more difficult opponent. We have seen all around the world that is the case."
"No one yet has eliminated a Delta outbreak."
Covid-19 Response Minister Chris Hipkins announced that vaccines will be mandatory for workers in large parts of the health and disability and education sectors.
More on SunLive...