Peter Burling claims SailGP race win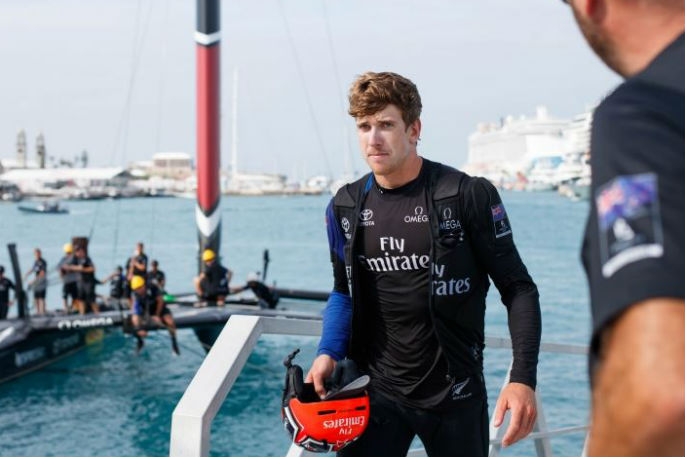 New Zealand gained a rare race win on a day of carnage at the SailGP regatta in Spain.
Winds reaching 25 knots hit the second day of racing action in Cadiz on Monday (NZT), taking out the Spanish entry skippered by Kiwi Phil Robertson with a capsize in early practice.
The medal race also featured dramatic action with Sir Ben Ainslie' British entry capsizing just seconds into the race which was won by Tom Slingby's Australia entry from Jimmy Spithill (US).
Australia have now regained the championship lead as the global league heads to Sydney in December.
New Zealand helmsman Peter Burling got his first taste of success with a win in the fourth fleet race on Monday.
That raised hopes of New Zealand getting to the medal race after their sloppy opening day of results that read 5, 6, 6.
But the Kiwi inconsistencies struck in the final fleet race with another sixth placing.
That left New Zealand fifth in Spain and lifted them one place to fifth on the season leader board.
Ainslie was frustrated to suffer the pitch-pole capsize while briefly leading the medal race.
"We had a great start again and managed to get into the lead and then halfway across the first reach we got hit by a mega gust and between myself steering the boat, Gooby [Iain Jensen] on the wing and Maso [Richard Mason] on the jib we just didn't get the trim and the balance of the boat right and stuck the bow in and managed to pitch-pole it," Ainslie explains.
"That was massively frustrating as we'd done the hard bit with the start, it would have been a great race. It's a shame but we have to learn from it.
"We are improving our performance and we have the package to be competitive across the wind range, but we just have to eliminate some of these mistakes that are costing us."
SailGP season points after Cadiz regatta, Spain
1 Australia 45, 2 United States 44, 3 Japan 44, 4 Great Britain 40, 5 New Zealand 36, 6 Spain 35, 7 Denmark 33, 8 France 31.
More on SunLive...