Creating new memories after Rena loss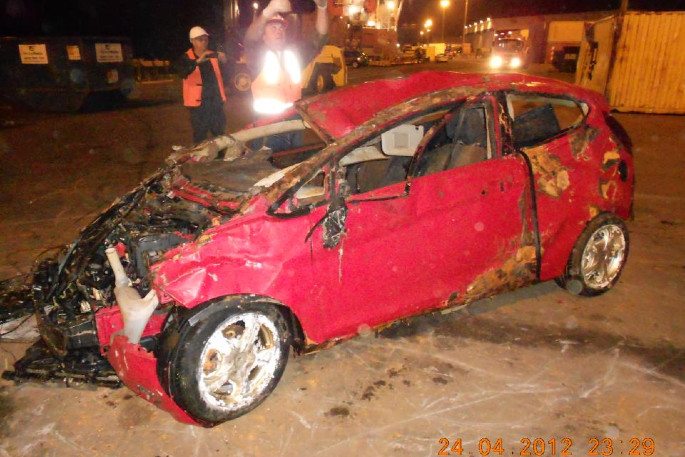 Craig Fellows and his family lost a life time of memories and treasures when the Rena hit Astrolabe Reef 10 years ago.
The ship famously ran aground on October 5, 2011 with 1368 containers on board. One of them belonged to the Fellows family, who had moved back to Tauranga from Australia two weeks earlier.
Before arriving home with just a couple of suitcases after two years in Sydney, they packed everything they owned into their container, including their household furniture, goods and even the family car
"Our whole life was on that ship," says Craig. "All of our memories - wedding photos and negatives, plus videos and photos of the children growing up, their first Christmas, first steps and things they had made are all gone. They're things we can never get back.
"We tracked the Rena's progress and were waiting for it to dock in Tauranga. It wasn't until the news broke at lunchtime that we found out it had hit the reef. Telling the children was very hard because we were all expecting to get our goods."
The removal company were the first to get in touch with Craig.
"They kept us abreast of all the proceedings. We were being very optimistic, hoping that we were going to get our belongings, but it wasn't to be."
Fast-forward through Christmas and New Year, and Craig and his family still did not know if their container was one of those removed before the Rena's stern section sank following a storm.
"We knew where the container was, but it was that last storm. In another day we probably could have had it, but the storm hit.
"The next day we found out the container was open in the water. We knew we weren't going to get anything back, and it was a very gutting feeling.
"A reporter phoned me up. They had my daughter's lunchbox and my son's Halloween mask, which had washed up on Matakana Island. There were the only personal things ever recovered."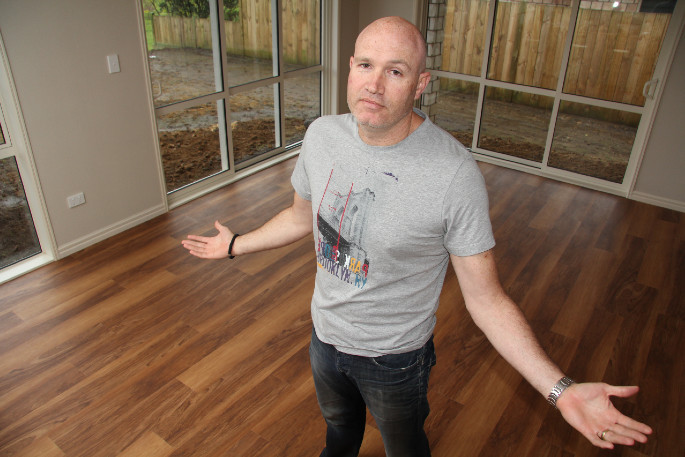 Craig Fellows in 2011, wondering if his possession would arrive.
Later, their smashed up car was also recovered by salvage crews.
Craig says it was very hard to lose irreplaceable personal items.
"There was just raw emotion at losing everything we had. You can never get them back. We had insurance, but there was no monetary compensation from the shipping company."
As news their loss spread, they soon found locals reaching out to them.
"A lot of people – strangers – made contact with us. They gave us knives, forks, plates, some toys for the children. It was fantastic. The local crew doing salvage work bought the kids some Christmas presents.
"My daughter's teacher at the same said to me 'you're quite positive about this'. I remember saying someone somewhere is going through something worse. You put things into perspective. We had a loss but we were healthy, we were fine."
Craig says the family have since created new memories.
"We've gone on holidays and try to treasure what we can. We take photos where we can, and just move on. You can't go back."
More on SunLive...