The Covid tracer app doing its job in Katikati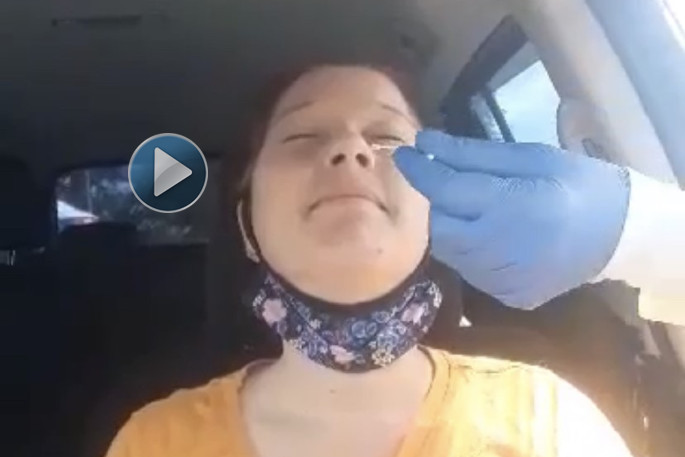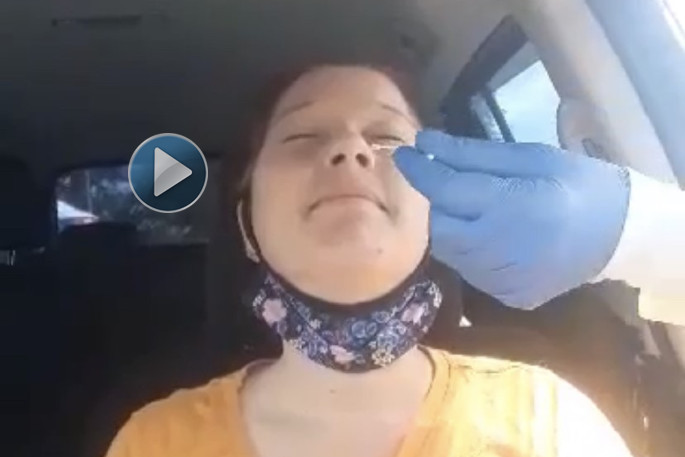 Click the image above to watch the video
"What the heck?"
A Tauranga resident who travelled to Katikati today to get tested didn't know she'd been at a location of interest until a friend happened to ask her.
As she is a regular and diligent user of the Covid Tracer app Paula had assumed it would send her a notification.
"It wasn't until a friend of mine said 'hey didn't you go to the Waipuna Hospice Shop?' and I said 'yes I did'," says Paula. "And she said 'well you know, that's a location of interest'. She sent me the link and said 'weren't you there on Thursday?' and I went 'oh my lord actually'. "
The Ministry of Health announced the positive Katikati case on Saturday, but locations of interest weren't made known until Sunday.
Six locations of interest were listed on the Ministry of Health website, all visited by the person who had tested positive. They are:
• Good Life Opportunity Shop on 12 Main Road on Thursday 7 October between 11.05am and 12.25pm

• Hammer Hardware at 58F Main Road on Thursday 7 October between 10am and midday

• Waipuna Hospice Shop at 17 Main Road on Thursday 7 October between 11.15am and 12.50pm

• Katikati Antiques and Interiors on 22 Main Road on Thursday 7 October between 10.55am and 12.20pm

• Mural Town Traders also known as Limited Edition on Main, on 10 Main Road on Thursday 7 October between 10.55pm and 12.20pm

• The Bottle-O Katikati on 74 Main Road on Friday 8 October between 7.15pm and 8.45pm
Paula's friend read about the locations of interest online Sunday morning and knew Paula had been babysitting grandchildren in Katikati for three days, during which time she'd popped into the Waipuna Hospice Shop.
"I didn't even know actually that it was on my Covid Tracer App. So I went on my app and saw there was a notification. But I tell you what, if I didn't know, I wouldn't have known. Because it didn't actually come up on my screen on the app to say that there was a notification there."
Paula doesn't know when the notification arrived in her phone.
"I don't know, I have no idea."
She checked to see what time she'd been at the Waipuna Hospice Shop.
"I went into the app and thought 'oh there's a notification'."
She found a message in the app telling her to phone Healthline.
"The message said 'On Thursday October 7 you have been at the Waipuna Hospice Shop Katikati. You may have been in contact with COVID-19, please isolate, get a test, visit Ministry of Health locations of interest, get information and advice'. And then it's got about calling Healthline."
She phoned Healthline.
"My notification was yellow, which means I'm a considered a 'special contact plus'. Who knew what a special contact plus is? I'm not quite a 'close contact' but not as far away as a 'casual contact' apparently. And I'm just to isolate until I get a day 5 negative test result. So that's what I have to do at this stage."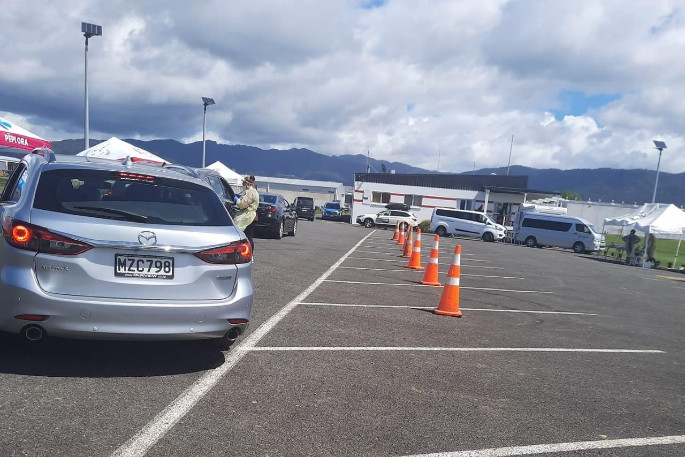 Covid-19 testing station in Katikati on Sunday. Photo: Nancy O'Neill.
At Katikati, local residents started queuing up at the testing centres set up on Sunday at the Katikati Medical Clinc and the Katikati Rugby Clubrooms. A vaccination centre was also open at the Katikati RSA and Citizens Club.
Nancy O'Neil was one of the locals who joined the testing queue.
"I just went and got tested as I work with two girls that were at locations of interest," says Nancy. "They'd been to Bottle-O and to the Waipuna Hospice Shop. We all live and work in Katikati. Our whole workplace got tested today just to make sure."
Paula also went for a test on Sunday.
"But I had to go back out to Katikati because it was a four or five hour wait in Tauranga. Everything is closed today. If it was Monday – no problem. Tuesday is my day five test so I'll go to the doctor. But on Sunday, all the doctors are closed. The only one open is Second Ave Accident & Emergency. I went over there and they were so nice. They said it was a four or five hour wait. So I got hold of someone in Katikati and they said they'd just been down to their testing site and there was no wait. So I thought 'well I can drive there and back in an hour and a half'.
"It was just pure chance that I went out to babysit my grandchildren for three days and just this one day, I went into town [Katikati] and whipped into a couple of shops. What the heck. What are the chances?"
She continued on looking after her grandchildren the following day, Friday October 8.
"So they have to isolate until my test is negative, as well."
Luckily she hasn't come into contact with anyone since then.
"I only went home on Friday and I have been nowhere else, so that's probably quite lucky. I've been nowhere."
Paula says this situation is hugely inconvenient this week as she was due to go away with another granddaughter on holiday but is resigned to the fact that she needs to isolate instead.
"What do you do? What the hell do you do? You've just got to do it. I don't want to be that person that should have got tested but didn't.
"I just can't believe that Katikati had its first case. And I don't go out there that often but I just happened to be there, what the heck – I was in the same shop."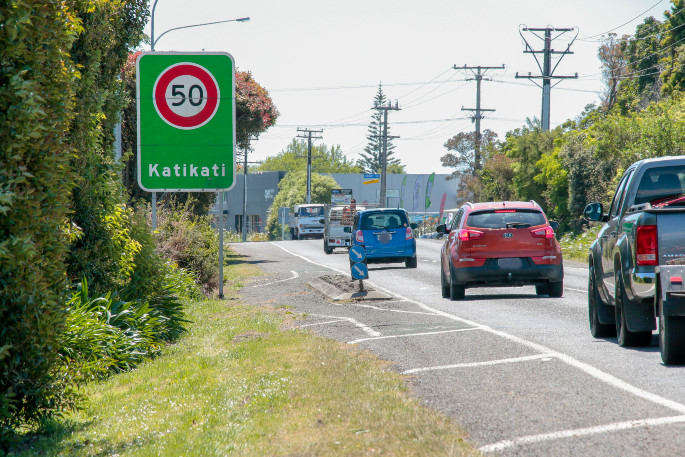 More on SunLive...