Toa team get the job done in Taranaki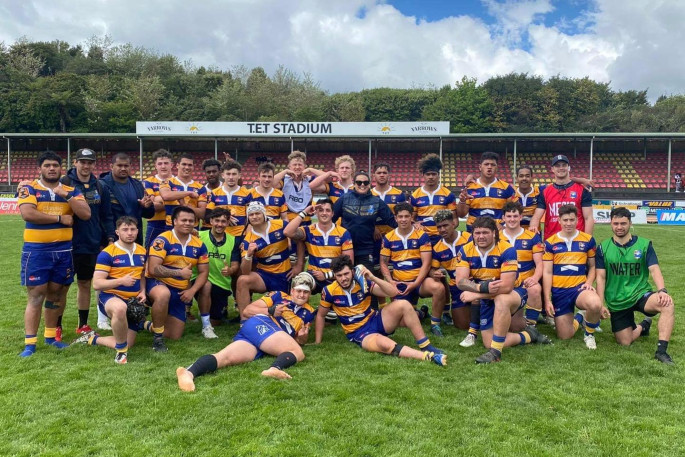 The Bay of Plenty Toa team did themselves proud today with a convincing and solid win in New Plymouth.
The final score was 30 to 21 against the Taranaki Under19s, played at the TET Stadium in Inglewood.
Fresh off a commanding 43-25 win over Thames Valley U23s last weekend, the Bay of Plenty Toa campaign faced up to the much stiffer challenge today against Taranaki U19s and showed how strong they are.

The Toa were the curtain raiser event for last Sunday's Steamers v Wellington game, and BOPRU Player Development Manager James Porter says that the outing last weekend was a relief to finally get some rugby underway.
The Bay of Plenty Toa is currently taking part in a regional tournament format as a substitute for the cancelled Jock Hobbs tournament. Players will aim to perform as well as they can over the three-game tournament period and put their hand up for Chiefs U20 selection.

"The cancellation of the Jock Hobbs tournament has been gutting. These boys get one small window to compete for professional contracts," says James.

"Each of the franchises has taken control of their own regional tournament, and that would see us typically play Waikato, Counties and Taranaki.

"Unfortunately, Covid has also complicated this tournament with the lockdowns of the Auckland region, which restricts Counties from being able to play."
The Bay of Plenty Toa has had an impressive run of form in the Under 19 format over multiple years, including a Championship in 2019. For new coaches Pingi Tala'apitaga and John Haynes-Dodd, the opportunity is a fantastic stepping stone early on in their coaching journeys.

"Our preparation for this week has been pretty good on the whole. Although we've had some injuries to key players, the team is really excited and got a lot of key learnings from their Thames Valley game," says Pingi.

"For John and I, I guess you could say we are both just starting out on our coaching journeys. When the opportunity came up, we were in the mindset to grab it with both arms."

"We get to work with the best age grade talent in the Bay and help grow them as players. We also get to grow as coaches."

More on SunLive...