Pressure on as Northland locks down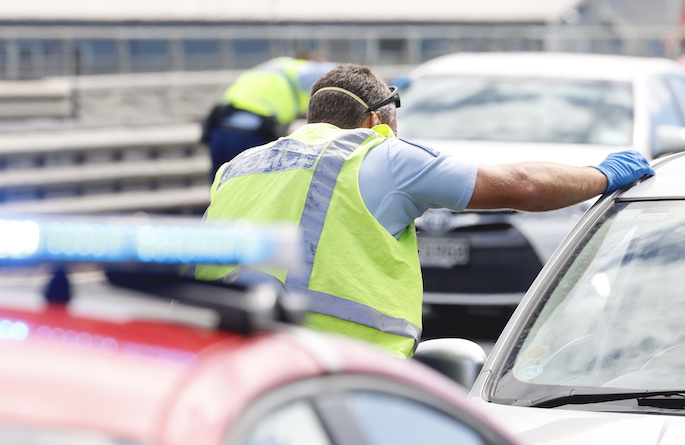 The Government is bracing for a torrid few weeks ahead as Covid cases rise, after Northland was plunged into a level 3 lockdown overnight and experts warned that the 'R' value of the virus – the number of people being infected by each case – was rising above 1.
In a hastily scheduled press conference on Friday evening, Minister for Covid-19 Response Chris Hipkins revealed that a woman who travelled to Northland using falsified papers had travelled widely around the region before testing positive for Covid-19. The woman was not co-operating with police, he says.
"We believe this new information warrants an alert level change decision to keep Northland people safe," says Hipkins.
After nearly eight weeks in lockdown, the Government will decide on Monday whether Auckland will get more freedoms and move to step 2 in the new framework unveiled by Prime Minister Jacinda Ardern on Monday. The Government is also expected to unveil further decisions around what New Zealand's post-alert level world will look like.
Stuff reported on Friday that officials were considering a traffic light system, although it is not Government policy.
As the week came to a close, positive case numbers continue to bubble away with 44 new cases of Covid-19 in the community reported on Friday, 41 in Auckland and three in Waikato.
"We acknowledge today's numbers are higher than recent days. This is not unexpected because there have been a number of contacts of new cases, and we can expect to get fluctuations from day to day," says Director of Public Health Dr Caroline McElnay.
The increases here come as the state of Victoria, population 6.6 million, reported more than 1800 cases in the past 24 hours, a national record in Australia. The state thought it had eliminated the virus in early June and was recording single digit daily case numbers as recently as August 6, only 11 days before New Zealand's lockdown.
The Government is now full steam ahead on trying to roll out its vaccine campaign with 82,000 vaccines being delivered in the 24 hours to 1pm on Friday. Ardern has been on a North Island tour travelling through Waikato, into Hastings and up to Ruatoria, north of Gisborne for a Bunnings Warehouse Heartland Championship rugby match on Saturday.
"We need make sure that every corner of New Zealand is protected, and the best protection we can provide is the vaccine," Ardern said in Hastings on Friday.
Following weeks of criticism for its slow vaccine roll-out among Māori communities, on Friday the Government chalked up the biggest day of Māori vaccinations since the roll-out began, with more than 10,000 doses, 4000 of which were first doses.
"There is now real momentum in the Māori vaccination campaign. Right across the country, Māori are rolling up their sleeves to get vaccinated to protect their whānau and community," says Associate Health Minister Peeni Henare.
Vaccination rates among older Māori are strong, with 91 per cent of over 65s having had their first dose and 81 per cent fully vaccinated. But there have been questions raises about the slow uptake among younger Māori.
"We're also seeing big increases in Tāmaki Makaurau, with 65.3 per cent of Māori having had their first dose, that's up from 52.8 per cent three weeks ago."
But the spread of the virus south into Waikato has meant restrictions look likely to stay in the Waikato for time being.
And now it appears that the reproduction rate of the virus could be increasing.
Professor Michael Plank, from the University of Canterbury's School of Mathematics and Statistics and a principal investigator at Te Pūnaha Matatini told Stuff that even a small uptick in the 'R' rate could mean a surge in cases.
"Small changes now can have really big effects in the number of cases in two or three weeks time," says Plank.
Plank says that a crucial factor was getting the vaccination rate higher but that, "we certainly need to keep a close eye on it because there's a fairly narrow margin for error here".
And as the Government is looking at further expanding various vaccine mandates and introducing a vaccine certificate, which was announced on Monday, it has found support for such measure from the opposition.
"The critical point I make is that we're going to have to provide the ability for greater freedoms for people who are vaccinated as compared to people who are unvaccinated," National's Covid-19 Response spokesman Chris Bishop said on Friday.
"There has to be a reward for people who are vaccinated compared to unvaccinated."
"And so it may be that we allow people who are vaccinated to travel more outside their particular boundaries for example it may be that you can gather with more people."
Luke Malpass and Brittney Deguara/Stuff
More on SunLive...