Alarm at Tauranga medical centre's Covid testing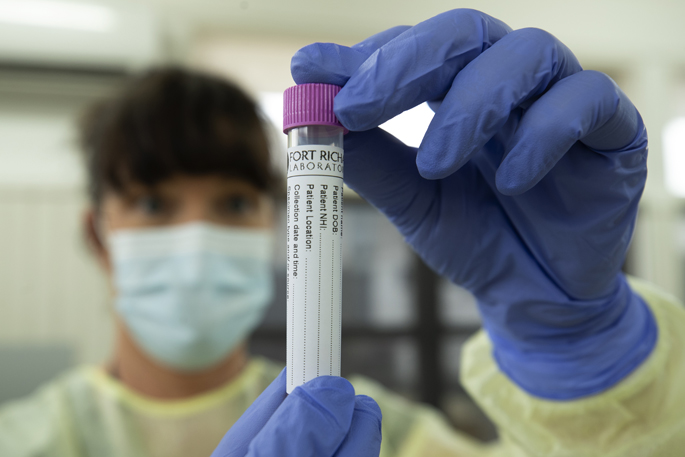 Some Tauranga residents are suggesting a doctor's surgery in the city is actively discouraging people from getting tested for Covid-19.
However, The Doctors Tauranga on Devonport Road say they follow all public health guidelines and offer free testing when cases meet Ministry of Health guidelines.
Following a positive wastewater test in Tauranga on Tuesday, September, 28, Director-General of Health Dr Ashley Bloomfield implored residents in the greater Tauranga area who were symptomatic or had been at any locations of interest to get tested for Covid-19.
However, one resident says he was actively put off getting a test by a medical centre in the city. He claims, despite being informed to get tested by Healthline, staff at The Doctors Tauranga told him his symptoms did not align with Covid and if he wanted a test he would need to pay for it.
He suggests a staff member at the centre was "rude" and "diminished" his symptoms making him embarrassed to have presented in the first place.
"I was told I had to pay," he says. "I went elsewhere. With Covid approaching our region and after the wastewater test I assumed they would be happy to give tests to anyone who suspected they might have it but that was not the case."
The issue appears to have continued. A number of negative reviews on Google have also highlighted the same problem over the past week. One user says a member of staff at the centre is "actively trying to discourage people from getting Covid tests."
Another, details how they had to go to another location to get tested.
A staff member "discouraged me to get a Covid swab," says the complainant.
"I told her she isn't a health care professional and maybe she shouldn't be making those calls."
The reviewer says they eventually had their test elsewhere because the receptionist wouldn't book them in. They are now looking for a new GP.
The Doctors Tauranga say they follow public health advice and guidelines at "all times" and make alterations when information changes or when locations of interest become important to the practice and patient population, as recently seen in the Waikato outbreak.
"We encourage testing for all our patients with Covid-19 symptoms," says The Doctors acting regional business manager Wendy Dillon.
"Following public health guidelines, we encourage testing of non-symptomatic patients when locations of interest come into play and these guidelines change. Testing is free when it meets the Ministry of Health Case Definition."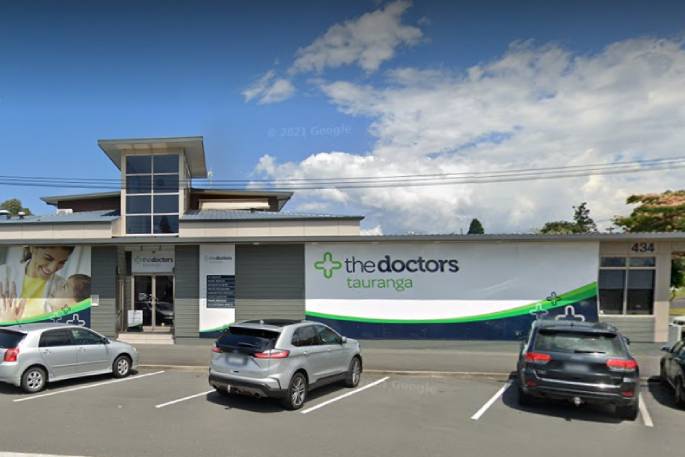 The Doctors Tauranga say they follow all public health guidelines. Image. Google Maps.
The Doctors say they also do their best to accommodate unenrolled patients. At least one of the individuals displeased with their treatment is not enrolled at the centre but found their details on the Healthpoint website advising testing locations.
"We prioritise appointments and healthcare for our enrolled patients," says Wendy.
"We welcome casual patients and do our very best every day to provide them the best care and advice possible."
Another person who asked for a test at the centre, although without symptoms, says they were also told they would need to pay for a swab.
On this occasion, The Doctors Tauranga appear to have followed official advice on patients who present without symptoms and without direction from Healthline or another health official.
However, the person in question still believes staff at the practice were "off-putting" regarding a Covid test at a time of extreme caution.
Official advice on the Ministry of Health website is that testing for Covid-19 is free if a person has symptoms or has been directed to take a test by a health official. They are also free if crossing an Alert Level boundary.
Testing is not free if you're seeking a Covid-19 test to travel to another country.
Medical Officer of Health for Toi Te Ora Public Health Dr Phil Shoemack details the criteria for people who should present for a Covid-19 test.
"Anyone who has visited a location of interest as listed on the Ministry of Health website should follow the advice on the website," he says.
"In some instances, that will include presenting for a Covid-19 swab. Additionally, anyone with even the mildest symptoms who has recently visited a Waikato town where cases have been confirmed is urged to please get a test today, even if they haven't been to a location of interest."
Whilst he states that individuals without symptoms do not require a test he also makes it clear that people being turned away from testing should not be the norm.
"Individuals who are totally asymptomatic, and who have not travelled out of the local area, are not required to be tested," he explains. "
"Anyone who presents for testing, however, should not be turned away."
The MOH advises if you have symptoms consistent with Covid-19, such as cold or flu symptoms, you should contact Healthline or your doctor to find out if you need a test. If they agree you should be tested for Covid-19.
More on SunLive...