More than 50% of eligible pop now fully vaccinated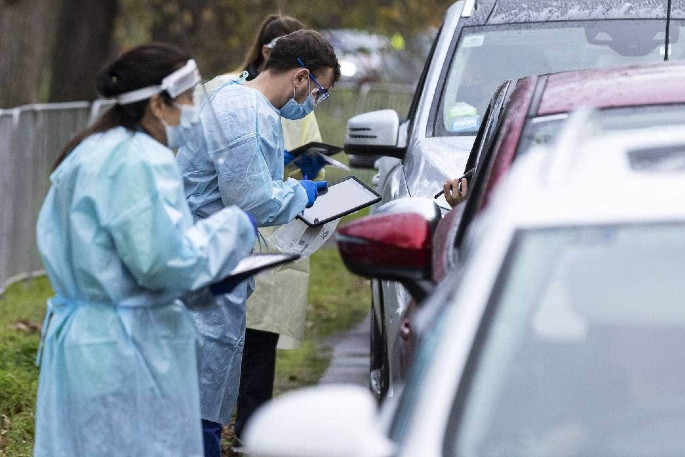 Latest figures from the Ministry of Health show more than half of the eligible population is now vaccinated against Covid-19.
In a statement released today, the Ministry of Health is reporting 44 new Covid-19 community cases – 41 in Auckland and three in Waikato. Read more here.
Director of Public Health Dr Caroline McElnay says the 29,925 tests processed nationwide yesterday will help inform public health officials about any undetected community spread.
"However, it is more important than ever that we keep testing, especially over the weekend. The Ministry of Health urges anyone who has symptoms, no matter how mild, to please get tested."
McElany also thanked everyone who's stepped up to be vaccinated this week.
"Being vaccinated with two doses is the best way to protect yourself, your whānau and the wider community. We've seen people rolling up their sleeves in record numbers again, with each day's total higher than the previous day.
"Yesterday, our total doses administered of 82,303 ranks in the top 10 highest daily totals since the programme began and is the highest daily figure since September 3, and total doses administered to Māori was a record high of 10,145. I want to acknowledge the efforts of Māori providers and communities to support people to access vaccination.
"The number of second doses administered yesterday – 62,598 – was also the highest ever second dose daily figure. The more fully vaccinated people in the community, the safer we all are – and there is now more than 51 per cent of the eligible population who have received two doses."
Travel from Auckland
McElany say the Ministry has heard reports that people are being turned away from Auckland airport due to not having a test result or their result being too old.
"People leaving Auckland for personal reasons are reminded they must have acceptable evidence of a permitted reason to cross the alert level boundary and have evidence of a negative test within the last 72 hours.
"Further details are available on the Unite Against COVID website."
More on SunLive...