Five nights in a winter wonderland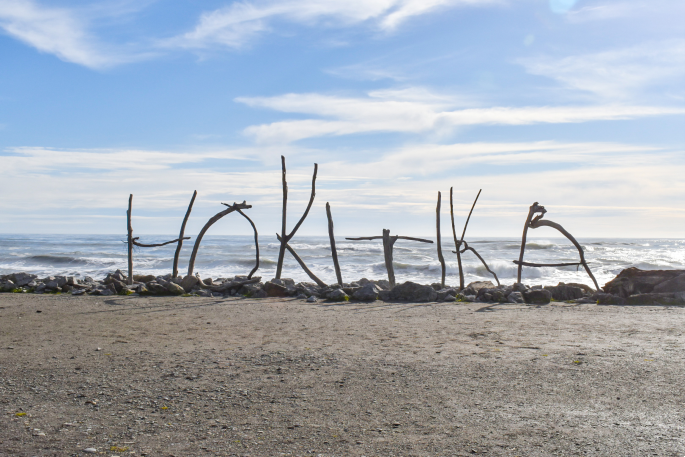 After living in New Zealand for 22 years, I finally made it to the South Island in the winter of 2021.
The rising sun casting a rosy glow over the peaks of Nelson Lakes National Park on the early morning flight south was a tantalising appetiser of what was to come.
We picked up a self-contained rental motorhome from Christchurch airport and headed north to Hanmer Springs - a smart, boutique settlement merging the charms of yesteryear with modern buildings. As the sun set, we had a long soak in the famous hot pools.
On day two we drove south to camp at Lake Tekapo. The iconic Canterbury scenery, with its braided rivers, tussocked plains and snowy peaks, came to life in all its glory.
A chilly, frosty Southern Alps start on day three rewarded us with a surreal sunrise at the Church of the Good Shepherd in Tekapo.
We drove for hours on day three, overdosing on scenery that just kept delivering, and adding destinations to our list for further exploration "when we had more time".
State Highway 8 south from Tekapo passes Lake Pukaki, Twizel, Omarama and Lindis Pass, and the camera's memory card literally smoked.
We headed north through Wanaka and up State Highway 6 through the Haast Pass to camp in Franz Josef. The abrupt change to the beautiful rainforest scenery was another reminder of how diverse New Zealand is.
On day four we were able to take a scenic helicopter flight over the Franz Josef Glacier, with a calm, serene snow landing - real soul food.
There was time to explore Hokitika and make the pilgrimage to Pike River to pay our respects, before camping in Greymouth.
After being the first visitors to Greymouth's gold mining town/museum in the morning, day five was the journey back to the Christchurch area, through the legendary Arthur's Pass, with the privilege of kea watching at the Otira Viaduct.
A day spent following State Highway 73 alongside the Taramakau, Otira and Waimakariri Rivers, Lake Pearson, and the Craigieburn Forest Park in all their uniquely colourful beauty, brought to life the New Zealand paints aptly named after them.
Wanting to hang onto the moment for a bit longer, the last night was spent camping in Rakaia - an easy drive back to Christchurch airport.
In all, it was 1552 kilometres of South Island goodness in six days, and two more motorhome rentals and flights already booked. Can't wait!
More on SunLive...