Covid-19: 29 new cases, Waikato boundary extended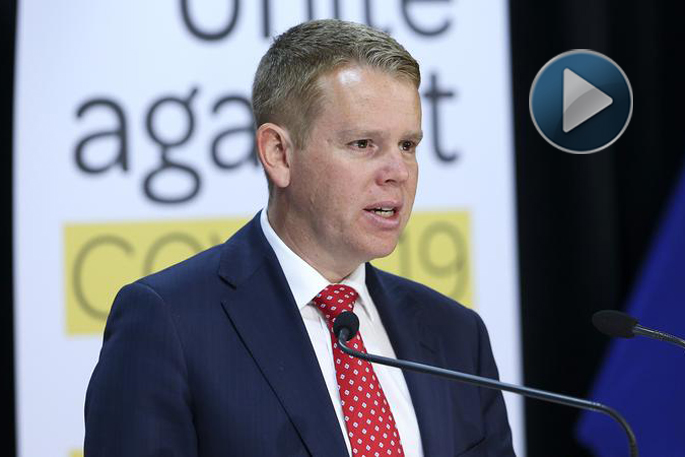 There are 29 new cases of Covid-19 in the community today, 24 in Auckland and five in Waikato.
The Waikato boundary has also been extended in light of the emerging outbreak in the region.
Covid-19 Response Minister Chris Hipkins and Director of Public Health Dr Caroline McElnay are providing an update on the current Covid-19 outbreak at 1pm.
The boundary has been extended further south out of "an abundance of caution". The extension will cover the Waitomo district, including Te Kuiti, as well as Waipa and Otorohanga districts.
The boundary will follow the coast south to Mokau and then east toward Forest Park and then North to include Te Awamutu, Karapiro and Cambridge and meet the existing boundary.
The number of cases in Waikato now total 22 in the current outbreak.
One previous community case is now under investigation, bringing the total cases in the outbreak to 1448.
Active subclusters have dropped in Auckland, down from 12 yesterday to 10 today. Two are now classified as dormant.
There are 23 people in hospital. Four of these are in ICU.
Following the exposure event at the Emergency Department at Waikato Hospital that was reported yesterday, all 50 Emergency Department staff have returned negative Covid-19 tests, with most cleared to return to work.
Of the staff who visited ED at the same time as the case, 30 have returned negative tests and a further 22 tests are still to be processed, with results expected this afternoon.
Yesterday in Waikato, 6480 Covid-19 swabs were taken throughout the region, and 7976 vaccinations were given. To date, 72.3 percent of the eligible Waikato population have had their first dose and 45.5 per cent are fully vaccinated.
Pop-up testing and vaccinations begin today in the Kawhia area. There is testing from today until Saturday at Maketu Marae and mobile vaccinations at Taharoa and Marokopa on Friday.
In Karapiro, pop-up testing continues today at the Mighty River Domain.
There have been positive Covid-19 detections in wastewater collected from areas where there are known positive cases.
As expected, Covid-19 was detected in samples collected from Raglan on October 4 and 5 and further testing is underway. There was also a positive detection in wastewater samples collected from Palmerston North, where a previously reported case who tested positive for Covid-19 is isolating. Additional testing is underway with results expected tomorrow.
The virus continues to be detected from several sampling sites in Auckland.
Negative results were returned from samples taken in other areas of the Waikato. These were from Hamilton, Huntly, Maramarua, Matangi, Meremere, Ngaruawahia, Putaruru, Taupo, Tauwhare, Te Kauwhata, Te Kowhai and Tokoroa. Samples from Hunterville (in the Rangatikei region) and Feilding (in the Manawatu region) were also negative. Further testing is in progress.
Today the Auckland City Mission has been named as a location of interest after a person who receives services from their city centre site tested positive for Covid-19.
The person visited the centre on the morning of October 4. The risk to the public is thought to be low. The person was outside in a tent for testing and also queued in the open air for a meal pack. Everyone who visits the Mission is required to wear a mask and stay two metres apart.
Yesterday Dr McElnay announced a 50 year-old man died in Middlemore Hospital yesterday, after 40 days in intensive care.
The man had underlying health conditions and was first admitted to Middlemore Hospital from home on 27 August.
This morning Prime Minister Jacinda Ardern visited vaccination clinics in Rotorua and Murupara.
More on SunLive...