Groundswell rev up for second nationwide protest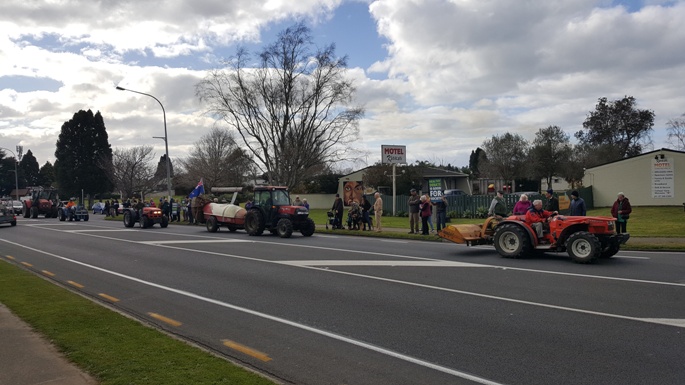 After the success of the Groundswell NZ ute tax protest in July, a second nationwide protest is set for November 21 this year.
The format will remain the same for the second event labelled 'the mother of all protests', with supporters driving their utes, tractors, trucks, or cars to their nearest town centre.
At 1.35pm a Groundswell Statement will be broadcast on Newstalk ZB and supporters are encouraged to turn up the volume, turn off their engines, and wind down their windows so all can hear.
Morrinsville organiser Peter Buckley says plans are underway for the rural town to be involved for a second time.
"I don't know what the message on Newstalk ZB will be exactly, but overall, I know we all want to be a part of the decisions being made in our communities.
"There are concerns from tradies, farmers, truckies and whole communities over the speed of decision making and their outcomes.
"We want to be a part of the process going forward."
Peter says the first protest, which had thousands of participants nationwide, had a huge impact on the whole of New Zealand.
"The turnout was great. It really brought the whole community together, it was like one big street party.
"It not only had an impact on rural communities but urban areas as well.
"It illustrated what the agricultural and rural sectors do for the country, and the resources that we need in order to keep doing what we do.
"The impact showed how important the sectors are to the rest of New Zealand.
"We want to see change as a matter that's fit for purpose. All of these rules and regulations are not actually fit for purpose."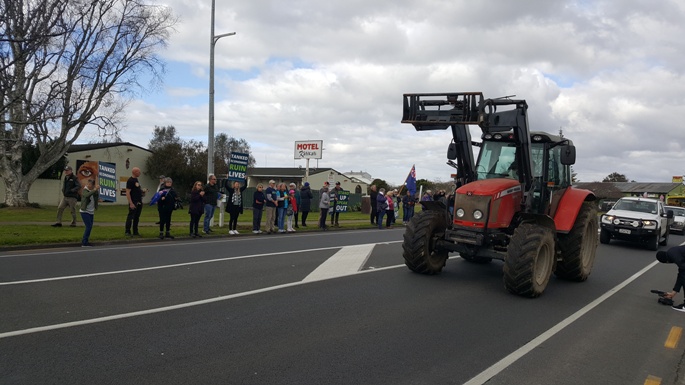 Sticking to the cause
Signs illustrating beliefs unrelated to the protest were a cause for concern at the first Groundswell event.
Anti Te Reo Māori signs and conspiracy claims were displayed, and made headlines, throughout the country.
Peter says he doesn't want any signs during this upcoming protest personalising anybody.
"People can have their say but as soon as it's personalised towards particular people or beliefs that are inappropriate – that isn't okay.
"We're trying to take steps to make sure that doesn't happen this time around," says Peter.
The Groundswell website has a list of approved slogans for attendees to copy, including 'no way CNA' and 'get our property rights out of your sights'.
More plans to come
Groundswell is also building momentum towards a 'Groundswell Gathering' which will take place outside Parliament in February 2022.
Peter says that although he has only heard rumours regarding this, he believes taking these issues onto Parliament grounds would be a very effective way of making voices heard, as it has worked with other causes in the past.
For more information about the protest, visit www.groundswellnz.co.nz
More on SunLive...