Council seeks help to curb pokie spending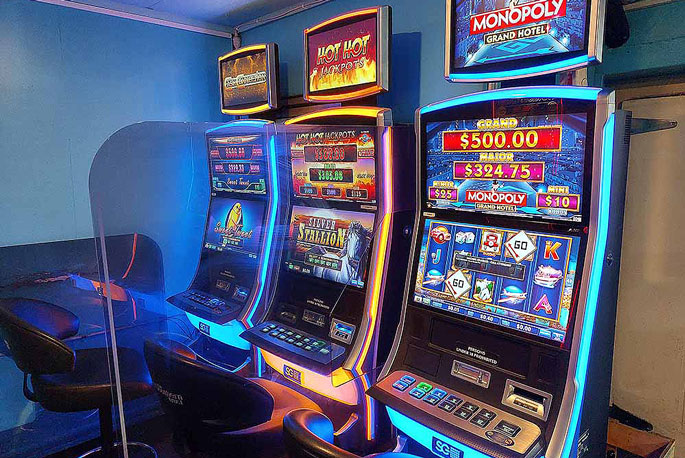 Ōpōtiki District Council has sent a letter to the Minister of Internal Affairs Jan Tinetti asking her to use her powers to further regulate the use of electronic gambling machines.
"As a council, we have exhausted all avenues available to us under the act," the letter, co-signed by Mayor Lyn Riesterer and chairwoman of the council's new social development advisory group Debi Hocart.
She asks Tinetti to not only reduce the number of gaming machines that can be operated within the district but also to reduce the maximum stake and prize money paid.
"We would also seek that you look to invest additional gambling harm-reduction measures and strategies in our district, and in other provincial parts of New Zealand where the effects of problem gambling continue to disproportionately affect those with low socio-economic indicators and outcomes."
Currently, there is no gambling harm support available in Ōpōtiki, with those needing help having to travel to Tauranga for it.
The letter was drafted alongside the council's mandatory three-yearly review of its policy on class 4 gambling venues, which pertains to gambling machines, commonly referred to as "pokies".
The review found the policy was already as strict as it was able to be under The Gambling Act 2003.
Planning and regulatory group manager Gerard McCormack says this is the second time a letter has been sent to a minister on this issue.
"Last time we got a bit of a non-response. This time it is a different minister so hopefully we will get a different response.
"As with many councils around New Zealand, Ōpōtiki currently has a policy to not provide permission for any new class 4 gambling venues to be established in the district or approve the transfer of any existing gaming machines to new venues, thereby creating a sinking-lid effect of reducing the number of existing machines in the district over time."
The policy has seen the number of venues offering pokies drop since it was first implemented in 2015 from five to four - the Masonic Hotel, Ōpōtiki Hotel, Slims Bar and the Ōpōtiki RSA - with 57 machines between them.
However, data analysis company Dot Loves Data's recent report on class 4 gambling - which named Ōpōtiki and Whakatāne among the five biggest spending locations per person - shows that, nationwide, the sinking-lid policy is failing.
Though it has ensured the number of pokie machines is steadily dropping, the amount of money spent on them is increasing.
The Dot Loves Data report showed that the average gambling machine loss per person in Ōpōtiki was $426.36 a year.
The analysis also shows a strong link between gambling and socio-economic deprivation.
"Our analysis shows that close to 75 per cent of all gaming machine venues reside in the most deprived communities of New Zealand," the report says.
"Gambling spend in a highly deprived decile 10 community is more than three times the spend evidenced in the most affluent decile one community."
Councillors are concerned about the amount return Ōpōtiki received in charitable grants in return for the millions of dollars that were lost to the district.
Councillor Shona Browne says when she had raised this with one of the trusts that distributed the funding, she was told it was because the organisations in the district were not asking for it.
"We need to advocate to all of our groups to put in applications for these funds."
Councillor Debi Hocart says there's opposition among some organisations to apply for funding from gambling trusts for moral reasons.
Browne says she's aware of this too, and that many organisations are "between a rock and a hard place," because they need the funding.

More on SunLive...