Revised games get go-ahead in BOP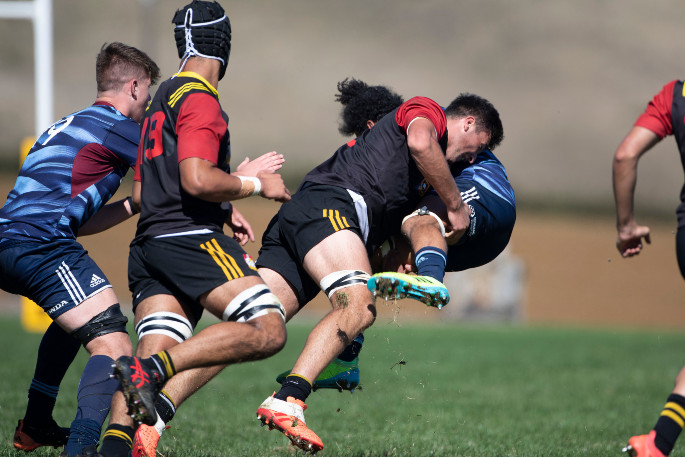 The Bay of Plenty Rugby Union (BOPRU) and partner Unions have managed to organise five fixtures for our Under 16 teams which will be played on today and Saturday.
Initially, four representative teams (BOP U16 boys and girls and BOP Wasps U16 boys and girls) were scheduled to play in the Chiefs Rugby Club Under 16 Festival in Cambridge this weekend.
Because the tournament could only be played in alert level 1, the tournament was officially cancelled on Monday, October 4,
What has transpired since that announcement is some fantastic work from Union representatives and volunteers to ensure that our young men and women can still play rugby despite the cancellation.
The BOPRU has partnered with the Unions of Thames Valley, King Country, and Taranaki to organise games for all four U16 sides to represent their province.
"I'm extremely stoked and proud that these games can go ahead. Our goal was to give these young men and women opportunities and pathways," says BOPRU U16 girl's coach Delwyn Fraser.
"Given the situation we are currently in, for everyone involved to put in the work to make this go ahead has been an absolute dream."
In a historic first for the Union, the under 16 girls will be housing two different sides, a testament to the unprecedented growth of women's rugby in recent years.
"When I took on this role and campaign, I reflected on my days playing rugby at the high school and representative levels.
"Back then, opportunities were quite slim. Looking at where we are today compared to then, I'm just incredibly proud of the depth and interest of rugby in this region.
"Seeing the growth with our girls, the talent that they have, the knowledge and passion for rugby that they come with, as well as the commitment has just been outstanding."

Fixtures
Thursday, October 7:
Bay of Plenty U16 Girls Wasps v Thames Valley U16 Girls, 3.30pm, Waihi Athletic Rugby Club
Bay of Plenty U16 Boys Wasps v Thames Valley U16 Boys, 6.00pm, Waihi Athletic Rugby Club

Saturday, October 9:
Bay of Plenty U16 Girls v Taranaki U16 Girls, 11.00am, Inglewood (curtain raiser to Bay of Plenty Toa v Taranaki U19 match at 1.00pm)
Bay of Plenty U16 Boys v Taranaki U16 Boys, 1.00pm, Te Kuiti
Bay of Plenty U16 Boys Wasps v King Country U16 Boys 1.00pm, Neil Hunt Park, Rotorua
More on SunLive...