DHB plans for Covid outbreak amid ICU staff worry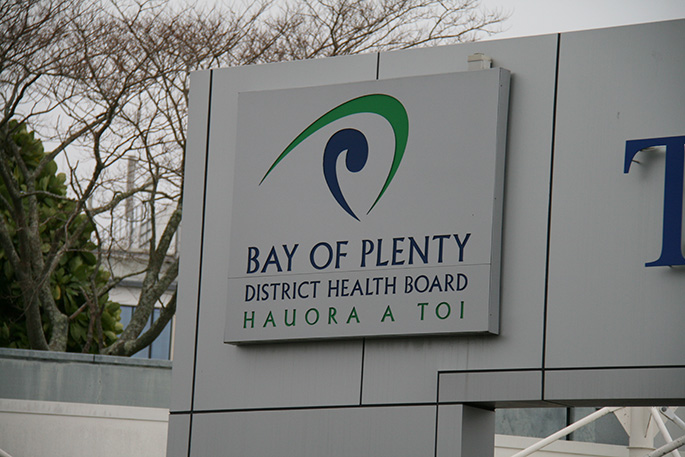 The Bay of Plenty District Health Board says they have an escalation plan in place to increase Intensive Care capacity in case of a Covid-19 outbreak in the community.
However, they also confirm Covid-19 workforce training is still ongoing amid a nationwide staffing issue among ICU facilities.
Recent cases of Covid-19 in Auckland and Waikato have raised fears over the Bay of Plenty's potential exposure to the Delta variant.
Tauranga has seemingly dodged three bullets in recent months, the Rio de la Plata shipping container cases, the infected Auckland truck driver and the recent positive wastewater tests, all of which underscore the delicate nature of the region's Covid-19 vulnerability.
With vaccination rates in the Bay of Plenty currently below the national average per 1,000 for both first and second doses, and among the worst in the nation for Māori uptake, the potential impact of a Covid-19 outbreak in the region is clear.
The Bay of Plenty's two main hospital centres, Tauranga and Whakatāne, have Intensive Care Units run as combined critical care units. Tauranga ICU has six ICU beds and four High Dependency Unit beds. Whakatāne Acute Care unit has two beds available for Intensive Care patients.
The BOPDHB serves a population of approximately 255,110, according to their 2020 Annual Report. That figure is split between 199,571 served by Tauranga Hospital and 55,359 by Whakatāne Hospital.
Those figures equate to roughly one ICU or HDU bed per 20,000 people in Tauranga and one ICU bed per every 28,000 in Whakatāne.
However, ICU beds differ from HDU beds. ICU beds are the preferred option when dealing with Covid-19 patients. An ICU bed allows for ventilation, better organ management and one-to-one nursing care.
In fact, when dealing with Covid, that ratio often needs to be higher, due to the added pressure of exposure which could lead to isolation or illness among healthcare staff.
Tauranga has one ICU bed for every 33,261 people. That figure is roughly three beds per 100,000, below the national average of 4.6 beds per 100,000. However, it is important to note that as a smaller regional hospital, some patients requiring ICU treatment are transferred to other specialist tertiary centres nationwide.
"While that figure may be seen as low it needs to be put into context," explains New Zealand College of Critical Care Nurses chairperson Tania Mitchell.
"If you need a heart operation, for instance, that is unable to be done locally. So there are often patients who are transferred to another DHB to receive the specialist treatment and care required."If you had a major car accident, you might be transferred to Waikato or Auckland for the care you need. It is about overall capacity across New Zealand."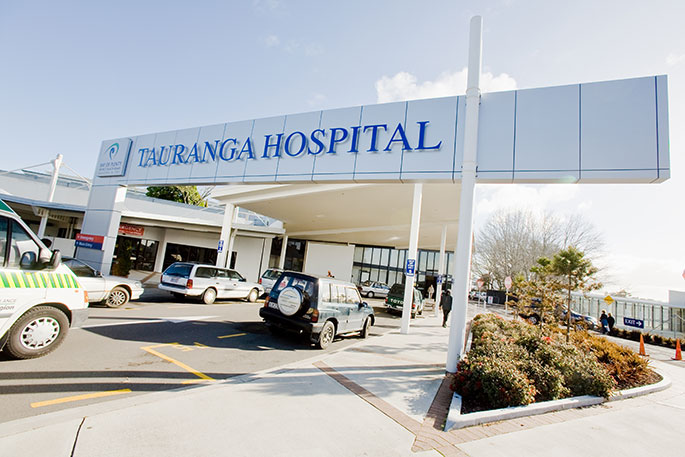 There are six ICU beds and four HDU beds at Tauranga Hospital. File Image. SunLive.
That does not mean ICU beds, particularly in Tauranga, are often unoccupied. Over the past three months, by average midnight census, ICU and HDU occupancy at Tauranga Hospital is at 76 per cent. Whakatāne Acute Care unit, accommodating two ICU and nine high acuity beds, has been 54 per cent occupied in the same time span.
Any increase in demand due to Covid-19 would need to fit into the difference or surgeries and treatment for non-Covid patients is likely to be impacted.
The Bay of Plenty District Health Board says they have plans in place to deal with any increased influx of patients.
"The BOPDHB has ICU capacity contingency plans for mass casualty presentations and a potential pandemic outbreak in the region," says BOPDHB chief operating officer Bronwyn Anstis.
"This includes increasing the number of ICU beds and utilising post anaesthetic care unit beds, along with additional training of staff in progress.
"The ICU has an escalation plan to increase capacity of ICU beds that is integrated with the CCU/HDU and the Perioperative Department."
When asked whether the DHB is confident staffing issues are adequate to deal with a Delta outbreak in the Bay of Plenty, Bronwyn comments on the nationwide ICU staffing issues.
"A lot of DHBs across New Zealand are currently experiencing some staffing issues in this area," she says.
As a result, the BOPDHB have been provided with Ministry of Health funding for 1.5 full-time equivalent staffing to facilitate Covid-19 workforce training. This process is currently underway.
"This resource is focused on developing a range of skills for managing patients with Covid-19 across the hospital setting."
NZCCCN chairman Tania is unable to speak about the issue from a regionalised perspective. She is of the hope and belief that DHB's have been preparing for the eventuality where capacity will need to be increased due to community outbreaks.
"That is what is needed in the case of Covid," she says.
"In terms of Covid preparedness, the Ministry of Health have been working with DHB's nationwide to increase physical beds and equipment to be able to care for more patients that they anticipate we will see with Covid.
"This has also included funding to be used for providing basic ICU training for nurses working in other areas to be able to assist the experienced ICU nurses to care for patients during a Covid surge."
But Tania explains that this work has had to be balanced with the pressure DHB's are already under without an acute Covid outbreak as well as the ongoing nursing shortage.
With that in mind, there is still concern that across the country, ICU resources may struggle to cope with the extra demand.
"From a nationwide point of view, what we are seeing is DHB's struggling to cope with a nationwide shortage of nurses, including Intensive Care nurses, which means it can be challenging to keep up with business as usual.
"So with a surge of Covid cases or endemic Covid, there is a concern we are not resourced for that."
More on SunLive...