BOP couple happy with visa announcement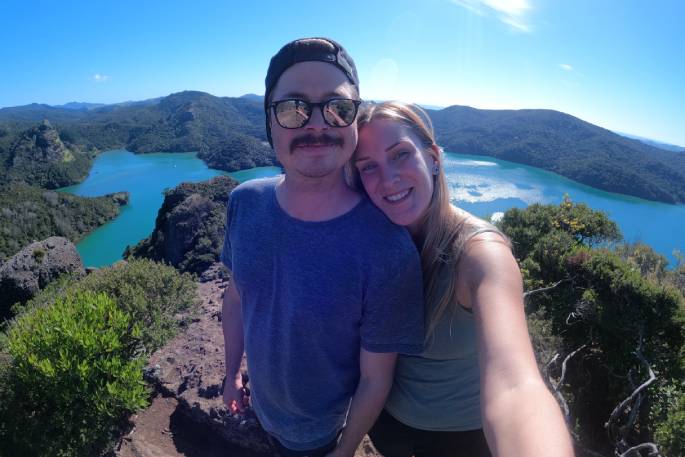 A Bay of Plenty couple are over the moon at last week's announcement of a new visa to help streamline residency for skilled migrants.
The one-off 2021 Resident Visa has been launched in response to a mounting backlog for expressions of interest for the Skilled Migrant Category visa and to ensure skill shortages are met over the coming months.
The visa is set to benefit over 5000 health and aged care workers, around 9000 primary industry workers, and more than 800 teachers, says Immigration Minister Kris Faafoi.
The 2021 Resident Visa would be available to most work-related visa holders, including Essential Skills, Work to Residence, and Post Study Work visas and their immediate family members.
The applicant must have been in New Zealand on September 29 2021 and must hold or have applied for a work visa, whilst meeting one of six further criteria.
Taylor Lehman and her partner Brandon Neyrinck came to New Zealand from Canada on a working holiday just five days before the borders closed in March 2020.
They have since settled in Tauranga and this new visa gives electrician Brandon a simpler route toward remaining in the country they now call home.
Electrician is a vocation included on New Zealand Immigration's long term skill shortage list.
"Brandon had been approved on September 17 for the long term skill shortage visa," says Taylor.
"We were lucky he did it when he did as if he hadn't applied by Sept 29, we wouldn't be eligible for this one-off residency visa."
Taylor now plans to go on a partnership visa and residency allows her opportunities such as further education in New Zealand.
It also allows for some comfort regarding visits home to family in Canada, something previously problematic under a working holiday visa.
"The security of knowing I would be allowed to come back to the country if I need to go home to visit Canada is a boost," says Taylor.
"Covid has restricted us in knowing if something happens at home and we decide to leave, that there's no coming back."
Taylor admits she is "super grateful" at the decision but feels for others in her position who have been waiting so long for residency approval.
"I now know that I'm not making an effort and using time for something that could be unachievable," says Taylor.
"I think we got lucky in the time we came here and the chance we got. I couldn't imagine the frustration of those who have applied for residency after two years on a visa and have been waiting over a year for approval.
"It would be enough to make you want to leave and give up."
More on SunLive...