Cabinet to discuss alert level options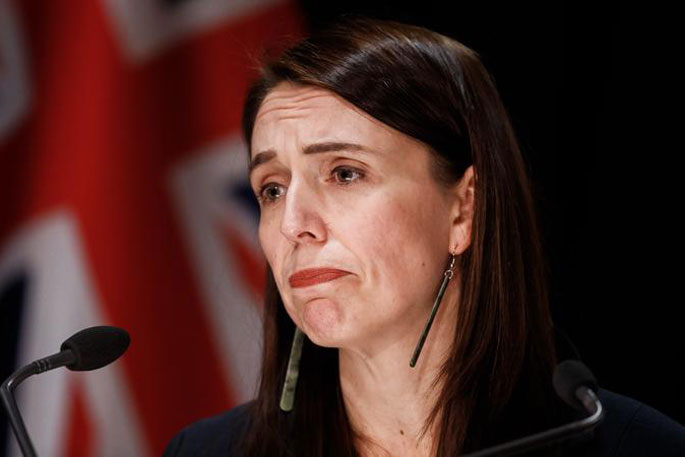 Prime Minister Jacinda Ardern says Cabinet will be looking to ease lower risk options in Auckland and the cases in the Waikato are not material to that decision.
The Covid-19 community cases that emerged in Waikato yesterday have been genomically linked to the Auckland outbreak.
More positive cases have been detected overnight in the household of the Raglan case which was reported yesterday.
Raglan, Te Kauwhata, Huntly, Ngāruawāhia, and Hamilton City in Waikato in the Waikato region went back to alert level 3 at midnight and will stay there for at least five days.
Ardern told Morning Report the "movement" in the Waikato is not "material" to the alert level decision considerations for Auckland.
"For us it is still around the nature of the outbreak itself in Auckland. We do need to take a very cautious approach."
She says while people look for singular level shifts, Cabinet is looking "across the board at all of the restrictions ... whether or not there are some options there that are lower risk that we could ease just to support Aucklanders at the same time".
Would Auckland simply move to level 2?
"There are other options available that aren't just that, and also we do want to give a bit of sense of the longer term for Auckland," Ardern says.
"Elimination was right for now while we vaccinate and so we are still vaccinating, we're in a transition, so we are changing our strategy as we move."
She says "seven weeks ago, we needed to go into lockdown".
"We still need to control this outbreak, but we are transitioning."
Tamaki anti-lockdown protest 'was illegal'
Destiny Church leader Brian Tamaki is promising to continue holding anti-lockdown protests despite the threat of prosecution.
Nobody was arrested or issued with infringement notices following the anti-lockdown rally at the Auckland Domain on Saturday.
"That gathering was illegal ... because it sat outside all of the rules we had around a level 3 environment around gatherings," Ardern says.
She says the decision around prosecution has not yet been concluded, but it is a matter for the police.
"I have a personal opinion on this, which is that it was absolutely wrong. It was a massive slap in the face to every Aucklander who has been doing their bit for New Zealand."
National Party leader Judith Collins says police are likely to see more breaches of lockdown laws.
She told Morning Report police need to ensure that they are approaching lockdown breaches in the same way, whether it's a protest or a large gathering for a gang funeral.
"You can't seriously expect that they're going to be arresting thousands of people, but it is important though, that the public sees the police ... are using an even hand."
Collins says that people are becoming frustrated with lockdown but protests are not the way to express dissatisfaction.
She says it would have been "better for it not to have happened and the police could have no doubt stated that to Brian Tamaki and others it is very important that we don't end up with these big gatherings because of their possibility of becoming super spreader event".
More on SunLive...