Council working to address Monmouth Redoubt damage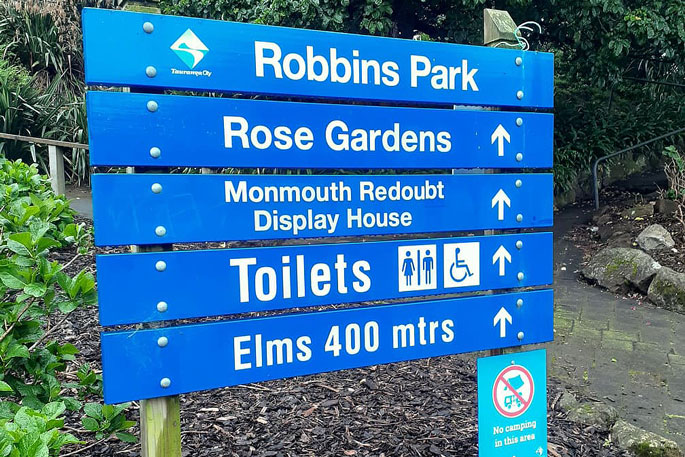 Damage to Monmouth Redoubt Reserve in Tauranga's CBD is becoming a frequent issue for walkers and members of the public who want to experience the gardens and views.
Litter, tents and other sleeping arrangements crowd the grounds, as well as damage to the gardens themselves.
People have taken to social media to highlight their concerns about the disturbance to the natural environment, as well as the increasing amount of homeless in the city.
Tauranga City Council spaces and places director Paul Dumphy says they are aware of the damage and current routine maintenance will be carried out to address the issues.
"Our staff are regularly visiting this location and are engaging with individuals who are currently experiencing homelessness.
"We are ensuring that they are connected with the appropriate support services, and are passing relevant information on if not.
"We do clear the litter and monitor the area as much as possible," Paul says.
The issues occurring at Monmouth Redoubt Reserve are not uncommon, and other areas around the city, and the country, are also experiencing similar problems.
Paul says the number of people experiencing homelessness is not only increasing in Tauranga, but nationwide, and it's not possible to quantify this due to the nature of homelessness.
"Tauranga City Council continues to engage with the people who are experiencing homelessness in our city, and we are making sure that they are connected with the appropriate support services."
More on SunLive...