Tauranga house value growth at 17-year high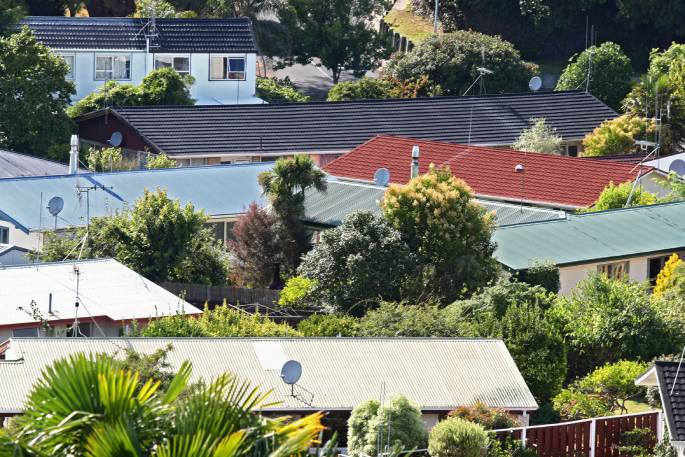 Tauranga is bucking national trends regarding house value growth, according to the latest CoreLogic House Price Index.
Whilst the monthly growth rate continues to diminish across New Zealand, Tauranga's growth rate shows no sign of slowing.
House Values in the Tauranga area are up seven per cent over the quarter.
That growth sees the region hit a highest annual growth rate since March 2004.
The figure is now 31.6 per cent.
Nationwide values increased by 1.4 per cent in September, down from August's monthly rate of 1.6 per cent.
That represents the fifth consecutive month of easing growth rates although Tauranga continues to climb.
The September HPI results are relatively mixed across the country, providing yet another sign of increased diversity in the performance of the housing market.
"This is what can happen at turning points," explains CoreLogic head of research Nick Goodall.
"Buyers ease back, but vendors won't budge, so sales activity tends to decline without too much immediate impact on prices."
Property values in Rotorua rebounded by 1.9 per cent in September after falling -0.9 per cent in August, however the average value, $656k, in the Sulphur City is down -2.4 per cent over the last three months.
Meanwhile, the monthly rate of growth in Gisborne dropped into the negatives for the second time in four months, leaving the average value up only 1.6 per cent for the last quarter.
Queenstown, meanwhile, experienced a bounce, as did Hastings whilst Hamilton reversed their significant downward trend from August and Dunedin plateaued at zero per cent change.
The Wellington area's annual rate of growth continued to break records, now 35.9 per cent.
The variable results from the HPI may be reflective of an uncertain market, where unaffordability has led to reduced demand and subsequently less competition, but 'quality stock' is still fetching strong prices.
"Increasing interest rates will play a part in reducing market activity and with the RBNZ reviewing the OCR on Wednesday, October 6, and is very likely to lift it to at least 0.50 per cent, demand is likely to further reduce," says Nick.
Looking ahead, he says investors and owner occupiers alike will need to continue to prepare for higher mortgage repayments. Investors, from October 1, now need to adjust to the interest cost on mortgage repayments not being fully tax deductible.
This is being phased out for properties bought prior to March 27, 2021, and there is no tax deductibility for existing properties bought after that date.
The outlook for property values is for growth to continue to slow through 2021 and into 2022.
A key driver of this is increasing interest rates, but local factors will play a part to different degrees across the country.
These factors include investor appeal, affordability constraints, the health of the local economy and borrowers' debt management behaviour.
Although, Tauranga still appears to be an outlier.
More on SunLive...