Air New Zealand introduces 'no jab, no fly' policy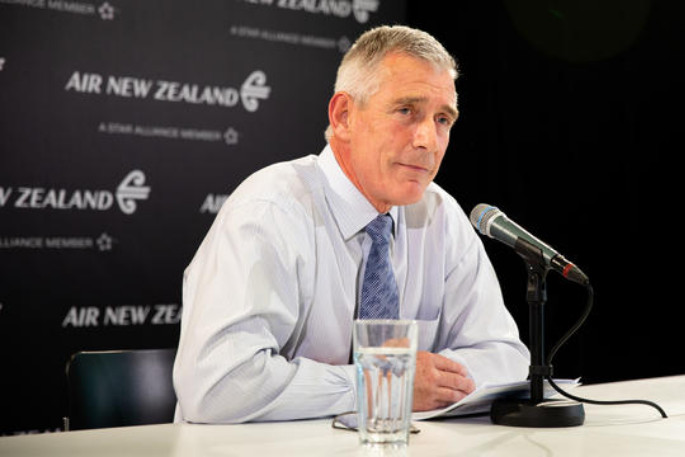 Air New Zealand is introducing a 'no jab, no fly' policy for international travellers, starting in February next year.
The airline will require customers travelling anywhere on its international network to be fully vaccinated.
Chief executive Greg Foran says vaccination against Covid-19 is the new reality of international travel.
He said many destinations New Zealanders wanted to travel to were already closed to unvaccinated visitors.
The policy will apply to all passengers aged 18 and older, arriving or departing New Zealand on an Air New Zealand aircraft.
Anyone who cannot be vaccinated for medical reasons will need to provide proof.
Foran said the decision came through "loud and clear" in recent consultations with employees.
"We want to do everything we can to protect them. Mandating vaccination on our international flights will give both customers and employees the peace of mind that everyone onboard meets the same health requirements as they do."
All flight crew travelling internationally will also require full vaccination.
"We know this is the right thing to do to protect our people, our customers and the wider New Zealand community. We'll spend the next few months making sure we get this right, ensuring it works as smoothly as possible for our customers. This also gives anyone wanting to travel from next year plenty of time to get their vaccination."
Foran said the company was working on rolling out the International Air Transport Associations (IATA) Travel Pass app, which would check customers' health information against flight details to ensure they are meeting entry requirements for that destination.
The Travel Agents Association said vaccination requirements for international travel will make it more complex, but the move was not a surprise.
President Brent Thomas said it had been expected overseas travelling would be different.
Thomas said the IATA app will make travelling easier for both customers and airlines.
More on SunLive...