MIQ: October 5 room release details revealed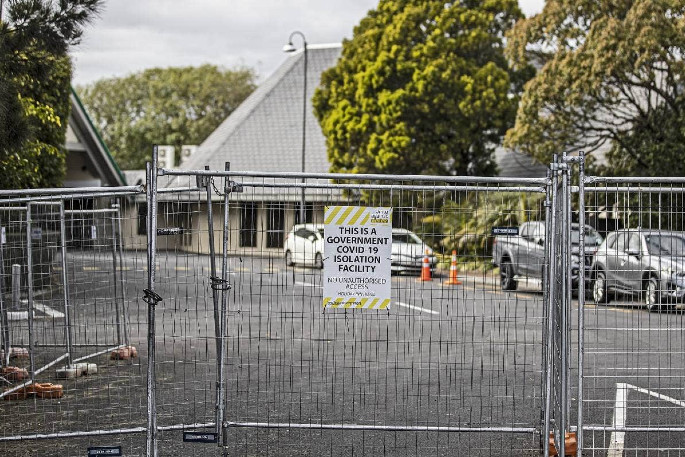 The next MIQ room release will take place at noon on Tuesday, with the on-line lobby opening at 11am.
MBIE said about 3700 rooms will be available for the period between October and January.
It will be the third time rooms have been released under the new lobby system, in which people are randomly placed in a queue when the room release time hits.
Meanwhile, more boaties are working on plans to bring Kiwis stuck in Australia back across the Tasman. As long as the boats are at sea for at least 14 days, crew won't have to stay in a MIQ facility in this country.
Business groups want the Government to involve them in improving the MIQ booking and self-isolation system. BusinessNZ chief executive Kirk Hope says the MIQ system now is "a disaster", with an upcoming self-isolation trial a chance to spur innovation through collaboration.
For many people getting a spot in MIQ is no guarantee of a happy ending. Craig Jull booked a spot in last Tuesday's room release, with the aim of bringing his nine-year-old daughter over from Argentina. But he's had to give up the spot because he can't find matching flights.
On Friday, the Ministry of Health reported 19 new cases of Covid in the community, the same number as the day before. That took the total number of cases in the Delta outbreak to 1268. Most of the recent cases are from two new sub-clusters that emerged in recent days.
Tourism operators, hospitality and accommodation providers across the South Island don't expect the school holidays will provide relief to those already facing massive drops in revenue. With Auckland at alert level 3, many are not seeing the usual school holiday demand.
NZ Post is suspending pick-ups of Auckland freight this weekend, and asks customers to be patient as it deals with a "staggering" number of parcels. It warned deliveries in and out of the city could be delayed by up to five working days.
Business groups have expressed dismay that the boundary around Auckland is likely to remain, even if the city moves down a level. It's being suggested people should be able to cross the boundary if they are vaccinated and test negative for Covid.
Retirement village operators have been advised that they cannot require staff to be vaccinated, unless the staff member occupies a "high risk" role. The country has thousands of staff working in about 420 retirement villages with about 47,000 residents.
A new tap and go function on the NZ Covid tracer app will be trialled at Victoria University of Wellington and a number of small businesses from Monday. People with a compatible phone and the latest version of the NZ Covid Tracer app will be able to hold their phone against a small near field communication (NFC) tag to record a diary entry.
The Malaghan Institute is working on a New Zealand-made booster shot for Covid-19, and aims to have a clinical trial underway by October 2022.
Christchurch's first drive-through Covid-19 vaccination clinic has opened to everyone as companies offer free public transport to booked appointments. It's part of a regional bid to get at least 90 per cent of the eligible population vaccinated with their first dose by Labour weekend.
Auckland's doctors are now being paid to make calls to patients still waiting to get their jab. The programme will focus on reaching about 110,000 eligible Māori and Pacific​ community members in Auckland who have yet to receive their first dose.
Global toll
The number of confirmed Covid cases worldwide has passed 234 million, according to Johns Hopkins University. The number of deaths attributed to Covid is approaching 4.8m. The US has more than 43.5m cases and nearly 700,000 deaths. India has more than 33.75m cases and more than 448,300 deaths, while Brazil shows more than 21.4m cases and nearly 596,800 deaths. Nearly 6.26 billion vaccine doses have been delivered.
Australia is poised to reopen its international borders from November to again allow its citizens to come and go without seeking permission as states close in on key coronavirus vaccination targets.
Drugmaker Merck says its experimental Covid-19 pill reduced hospitalisations and deaths by half in people recently infected with the coronavirus. If authorised, the drug would be the first pill shown to treat Covid-19. All Covid-19 therapies now authorised in the US require an IV or injection.
What should I do?
Anyone who wants to get tested can find their local testing centres by visiting the Ministry of Health website.
Quarantine-free travel from Australia has been suspended.
Auckland is currently at alert level 3. The upper Hauraki moved from level 3 to level 2 at 11.59pm last Saturday. The Section 70 direction applying to people who left the area before September 20 at 7.30pm was lifted on Thursday.
The country outside of Auckland is at Delta alert level 2, with masks mandatory for people over the age of 12 when accessing essential services such as supermarkets.
People should use the Covid-19 tracer app.
If you are sick, call your GP before you visit, or Healthline on 0800 358 5453.
To avoid contracting and spreading the virus, wash your hands properly, cough and sneeze into the crook of your elbow and throw tissues away immediately.
Reach out, find support from people who care, connect with your community or help a neighbour in need.
More on SunLive...