Government backs down on NCEA arts changes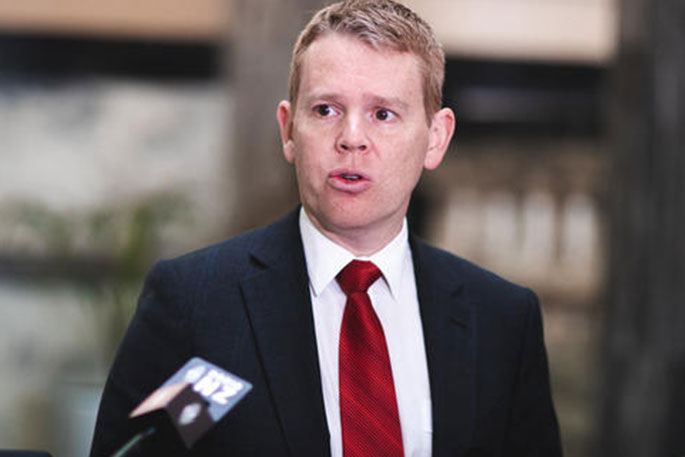 The Government has backed down on a proposal to merge three art forms into one subject at NCEA-level education.
But some remain unhappy, with one academic going as far as saying the arts were still being "thrashed" by the Ministry of Education.
On Thursday Education Minister Chris Hipkins released the new NCEA subject lists, which would be rolled out across the curriculum and Te Marautanga o Aotearoa at levels 1, 2 and 3 – the final three years of secondary school – between 2023 and 2025.
One new Māori performing art subject – mau rākau (a traditional martial art) - has been introduced at level 2 and 3. Two previously proposed new subjects, raranga (weaving) and whakairo (carving), have been scrapped in the final line-up.
A controversial merging of painting, printmaking and sculpture into a single subject left painting in the clear, but saw the latter merge into one "visual arts" subject.
Photography has been expanded to "photography and moving image"; and music is shifting into two subjects: "making music" and "music studies", separating theory from practice.
University of Auckland Centre for Arts and Social Transformation director Peter O'Connor says the arts were being "gutted" in Aotearoa's mainstream schooling. The number of students taking the arts at NCEA level had almost halved, he says.
"It sits within the wider context of visual arts and music being decimated ... this is about constricting it even further, making the arts less and less accessible in schools," says Peter.
The arts were being "completely and totally marginalised", Peter says. "This is deliberate policy. It's not by accident, it's by plan ... these kinds of changes do nothing to strengthen the arts, in fact they further marginalise options and opportunities.
"The reality is the arts have effectively been killed off in New Zealand schools and there doesn't seem to be any plan or vision to address that. It's death by neglect."
Other changes include two new subjects – outdoor education and whaiora – under the health umbrella; and the languages Latin and Bahasa Indonesia being discontinued. Gagana Tokelau and Vagahau Niue would be introduced as languages at levels 2 and 3.
A new computer science subject would be introduced; as well as Pacific studies and tourism at levels 2 and 3. Māori studies, a proposed new subject, would not be introduced.
Meanwhile in Te Marautanga o Aotearoa; te reo Pākehā – the study of English through an explicit reo Māori and ao Māori lens – would be introduced as a level 1-3 subject, and toi whakairo – the study of the history, art, and practice of Māori and other indigenous carving – would be introduced for levels 2-3. Te Hītori o Aotearoa and Tauhokohoko are being removed "pending further engagement".
Post Primary Teachers' Association president Melanie Webber says she was excited about Pacific studies and mau rākau.
"In reality, very few schools offer painting, sculpture, photography, printmaking and design. ... [There needs to be a] staff level of specialisation," says Melanie.
"The addition of mau rākau in the arts and Pacific studies in social sciences means that the identities, languages and cultures of ākonga (students) will be better recognised."
The ministry would develop the new subjects alongside experts from the education sectors and industry.
More on SunLive...