Hairini to get 21 new homes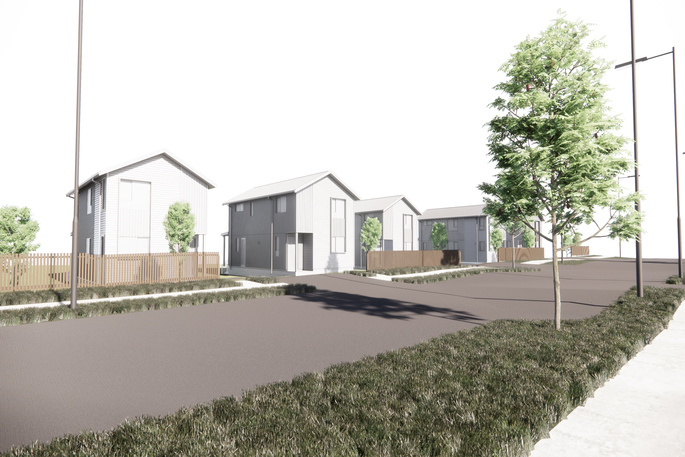 Plans have been revealed for the new Kāinga Ora homes in Hairini.
Ten 1960s houses on Haukore Street will be replaced with 21 one-and-two storey homes that will be a mix of one-to-four bedrooms.
The homes will be fully insulated, with double glazing, carpets and curtains. Each home will include an easy to maintain landscaped and fenced private section with garden area.
All homes will have off-street parking, with two spaces each for larger homes and one space each for the smaller properties.
The sites being redeveloped are 11, 22-34, 29-31, 37 and 54-58 Haukore Street.
Kāinga Ora regional director Bay of Plenty Darren Toy says they have been working with Ngai Te Ahi hapu around proposed plans for the sites.
In terms of who will live in the homes, Kāinga Ora will match homes to families on the Housing Register, he says.
"They will be their long-term homes, with priority given to those in greatest need of a home and consideration of location due to work, whānau, education and other factors," says Darren.
"The size of most of the homes means they'll be suitable for small and larger families."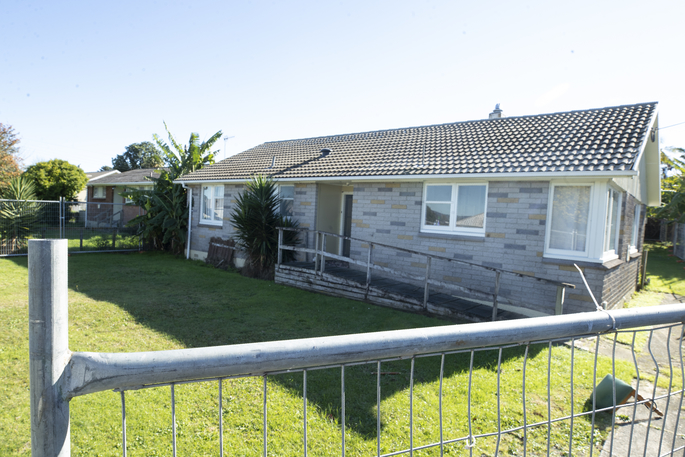 The current homes will be demolished or removed. Photo: John Borren/SunLive.
Over the past months Kāinga Ora have been working with whānau living in the current homes to move them to others which meet their particular needs, with all now moved apart from one.
Some of the homes have been empty for more than a year.
To reduce what will go to landfill, Kāinga Ora have been looking at opportunities to reuse and recycle materials and items from the houses, as well as the possible relocation of some of the homes, says Darren.
This is expected to happen in the coming weeks, after which demolition of the remaining homes will happen.
Last week a factsheet was shared with the wider community, and an online engagement session was held on Wednesday giving people an opportunity to talk to Kāinga Ora about the proposal and to update them on progress.
Most residents on Haukore Street welcome the new homes, but some are concerned about traffic woes increasing with more people living in the area.
Susan Bibby has lived on the street for nearly 40 years and has seen traffic in Hairini worsen.
Turning the Hairini Street slip lane onto Turret Road into a bus lane with no vehicle access has forced people to use State Highway 29, which Susan says is already congested.
She would like to see Tauranga City Council create a system for residents only to use the bus lane.
"More housing is good, but it creates more vehicles needing to use the only, already dangerous and frustrating entry and exit onto State Highway 29A," says Susan.
Kāinga Ora is planning to lodge resource consent with Tauranga City Council in October, and subject to consents, work could start on site in early-mid 2022, with completion of the new homes expected in 2023.
More on SunLive...