Three Waters Proposal: "community input needed"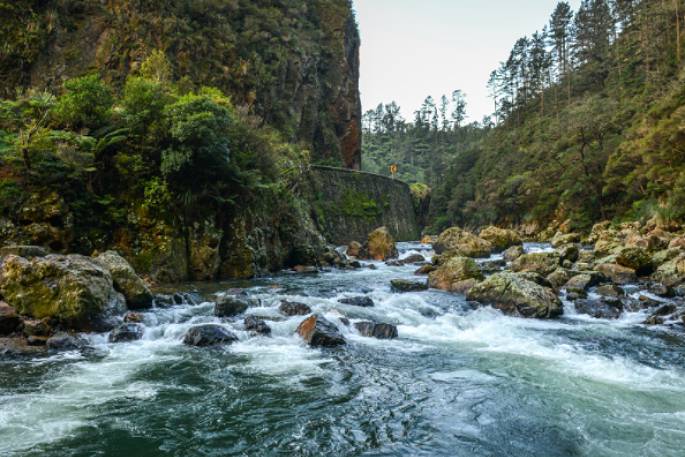 Hauraki District Council has wrapped up its consideration of the Government's request for initial feedback on their proposed Three Waters Reform.
Mayor Toby Adams has voiced his concerns on behalf of Council in a letter to Te Tari Taiwhenua Internal Affairs today.
The letter is available on Council's website.
"It's fair to say more investment and better regulation in this sector is needed, but it would be wrong for us to decide to 'opt in' or 'opt out' without talking to our community. We were given reassurance from Government that we would have time to do that," says Mayor Adams.
"We've made a commitment to have open-minded two-way engagement with our communities and now is not the time for the Government to change tact on that. It's crucial that we be allowed sufficient time to undertake this engagement as our communities are waiting to have their say.
"The Three Waters Reform proposals are a once in a lifetime decision for councils and communities so we want to get it right."
Under the proposed Three Waters governance model, councils will have a significantly reduced (or no) level of direct control on the water service entities and that's a worry for Adams.
"We're concerned that the proposed model will result in smaller councils' voices being lost, which is unacceptable. There's a chance that larger communities' growth aspiration and community expectations will be given a higher priority than ours. We think it is essential for councils to have regular, effective communication with the local authority representatives on the Regional Representative Group and that means a local voice at the table."
Another aspect of the proposal will mean regional spatial strategies and land-use plans will have significant influence over water service entities' asset management and investment decisions, as will water standards and regulations.
"We believe the Future for Local Government Reform process should be completed, or at least be further progressed, before the Three Waters Reform and Resource Management Reform decisions are finalised.
"Making sure councils' plans for growth are appropriately integrated with water services planning is essential. Councils must be actively and effectively involved in developing regional spatial strategies and natural and built environment plans as a way to reflect local issues and ambitions and so we need local representatives at the governance table.
"Our concern about the on-going delivery of land drainage and flood protection also adds to our concerns about the viability of our Council, post reform."
And closer to home, ratepayers need to know whether there will be harmonisation of charging across the proposed Entity and if that will increase Hauraki District's household three waters cost or not.
"As affordability is a key issue in the district, this uncertainty is a concern for us.
"We have calculated the household cost to be $1089, compared to the average $1610 per the Government's dashboard.
"Ultimately, success looks the same to all of us. We all want to improve our rivers and waterways, we all want our communities to have access to safe and secure drinking water, we all want to support sustainable growth and development, and we all need new and large investment in our infrastructure to do it. How we do this is what our communities need to be part of."
Councils throughout New Zealand assessed the latest Government information in an eight-week review period which concludes on October 1.
Throughout that period, councils provided feedback to Government through Local Government New Zealand.
After October 1 councils will hear from Government and determine next steps on community engagement and any decisions which may need to be made.
For more information and to stay updated go to www.hauraki-dc.govt.nz
More on SunLive...