Free Rotorua events these school holidays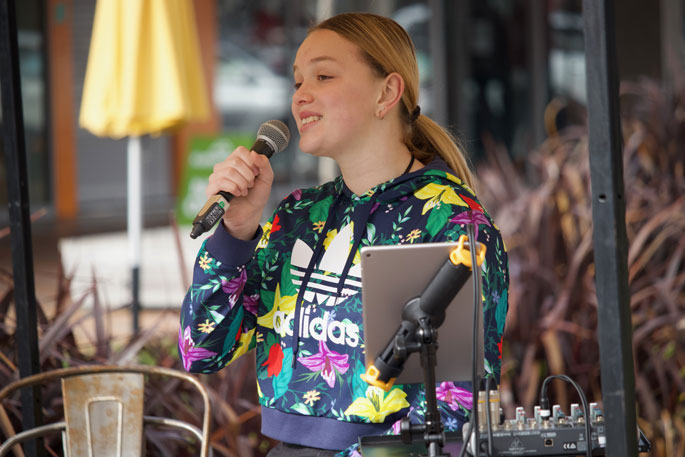 With the October school holidays nearly upon us, there is a range of free events happening in Te Manawa – the heart of the Rotorua.
"It has been a tough few months with Covid and we wanted to bring the city centre to life with free activities, entertainment and markets to enjoy," says Rotorua Lakes Council, Arts and Culture Business Development Lead, Joanna Doherty.
"A few school holiday events have had to postpone due to the uncertainty around alert levels and we wanted to make sure there was something fun for our local community and visitors to experience in Rotorua."
"It is also a great way to get people into the inner-city and support the local retailers who really need a boost following lockdown," explains Ms Doherty.
While all of these events are weather dependant, they will run in alert level 1 and alert level 2, following the relevant government guidelines for numbers, contact tracing, masks, sanitising and physical distancing.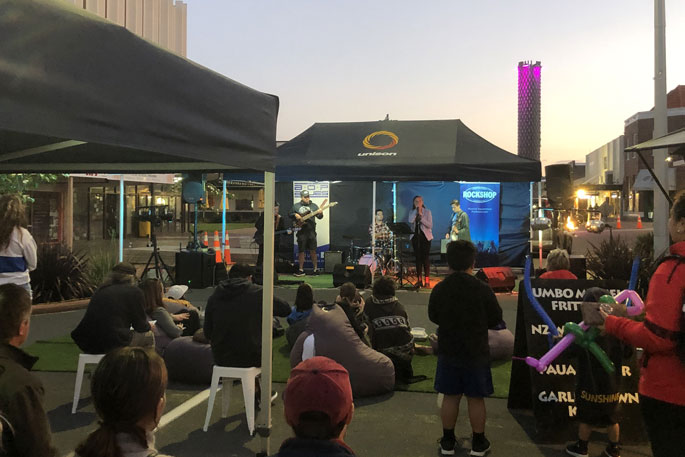 Rotorua Night Market entertainers.
Local artists, Clare Delaney and Helen English, will be getting creative with chalk art in the inner city this week. See what you can find hidden on walls and corners throughout the school holidays.
Our favourite Rotorua Farmers Market will return for the first time since lockdown began. Every Sunday morning (9am – 1pm) local and regional growers, makers and bakers will be located in Te Manawa. Grab coffee or brunch, browse the barrows and enjoy live music.
Each Wednesday will be a Kids Zone with crafts, activities and entertainment for all the family. Running from 10am until 2pm, people can relax on the beanbags and get crafty with the kids.
On Thursday evenings, it is time to head to the beloved Rotorua Night Market and get some delicious kai from 4.30pm until 8.30pm.
Experience great cuisine from around the world with awesome local performers and a great vibe. The Rotorua Night Market will only go ahead in Alert Level 1, however if Rotorua remains in Alert Level 2 then the Food Truck Thursday will be on instead.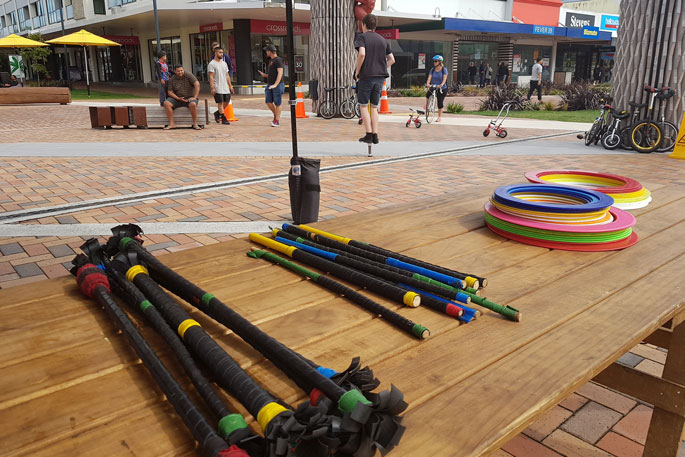 Circus in a Flash.
Bring the whānau down to Te Manawa on Saturday 9 October for an evening of entertainment, kai and community. The Whānau Fun Night starts from 4pm until 8pm with something for all ages to enjoy.
Live music will entertain all evening and include Holy Smokes (Dave & Rachel), Nikau Grace, Lloyd Akroyd, Jack Grace, Krissie Knapp and Tunes with Double T. There will be delicious kai available from Food Trucks: Havanaz, Kai Caffe Aye, Teariffic Bubble Tea, Spin Spud, Treats and Ka Pai Kettle.
Relax on the bean bags or get busy with the free activities like colouring, balloon man and giant games.
The full list of Te Manawa events happening this October School Holidays:
Sunday, October 3, 9am – 1pm Rotorua Farmers Market
Wednesday, October 6, 10am – 2pm Kids Zone
Thursday, October 7, 5pm – 9pm Rotorua Night Market
Saturday, October 9, 4pm – 8pm Whānau Fun Night
Sunday, October 10, 9am – 1pm Rotorua Farmers Market
Wednesday, October 13, 10am – 2pm Kids Zone
Thursday, October 14, 5pm – 9pm Rotorua Night Market
Sunday, October 17, 9am – 1pm Rotorua Farmers Market
For more information on these events and more visit www.rotoruanui.nz
Te Manawa is located at the intersection of Hinemoa Street and Tūtāntekai Street.
More on SunLive...