"Get a test": Message clear after wastewater scare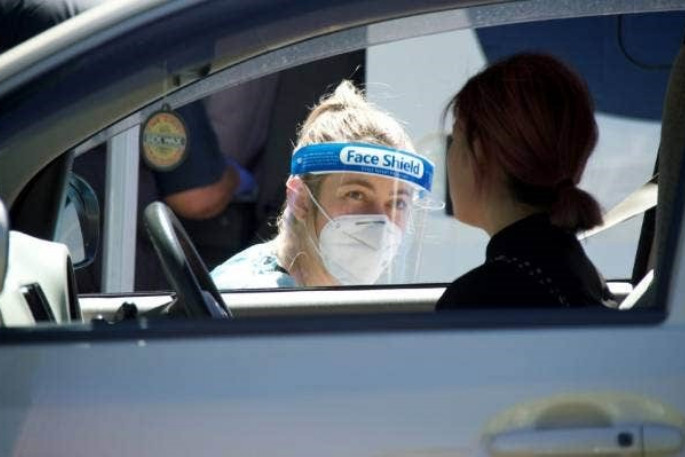 Get tested if sick is the plea from authorities after a positive Covid-19 wastewater testing result was identified in Tauranga this week.
Director-General of Health Dr Ashley Bloomfield revealed in the 1pm Covid-19 update today that a sample of wastewater collected on September 23 had tested positive.
Further samples were taken in Tauranga and Mount Maunganui on Tuesday morning and sent for testing. Results are expected back on Thursday, with additional wastewater testing now taking place at Paeroa, Waihi Beach, Katikati, Matamata, Te Puke and Maketu.
Bloomfield's message was clear to residents in the Greater Tauranga and Mount Maunganui area.
"Get a test if you have any symptoms at all."
That messaging is being echoed by the Bay of Plenty District Health Board's Covid-19 incident controller Trevor Richardson.
"If you live in the Greater Tauranga area, including Mt Maunganui, and are symptomatic, get a test," says Trevor.
"If you have been to a location of interest in the Tauranga, Waikato, Auckland, or Upper Hauraki areas and haven't already been tested, please get a test. Locations of Interest are on the Ministry of Health's website."
During today's 1pm update, Bloomfield spoke of testing centres in the region opening for extended hours today and more testing pop-ups opening from tomorrow.
Trevor explains that additional testing capacity in the area has been made available at GP practices who are already providing Covid-19 tests.
"These practices will extend testing hours depending on demand," he says.
"Testing capacity across the region is managed on an ongoing basis and additional capacity, including large scale community testing facilities, can be stood up immediately depending on demand."
Trevor advises that the locations of all testing centres in Tauranga and the surrounding area are on visible at the Healthpoint website.
Prime Minister Ardern and Bloomfield state that there is no need for Tauranga or the Bay of Plenty region to be preparing for a lockdown as a result of the positive wastewater sample.
Bloomfield says the extra testing is a precautionary measure and at the moment there is nothing to indicate something is happening.
As for a potential source of the positive sample, Bloomfield states that the Government is now following up on any MIQ workers who could be impacted. He says there are over 50 MIQ workers being followed up, 48 of which are up to date with their testing. The other two are being followed up.
More on SunLive...