My Sunday: Bay Patrol's Danny Hart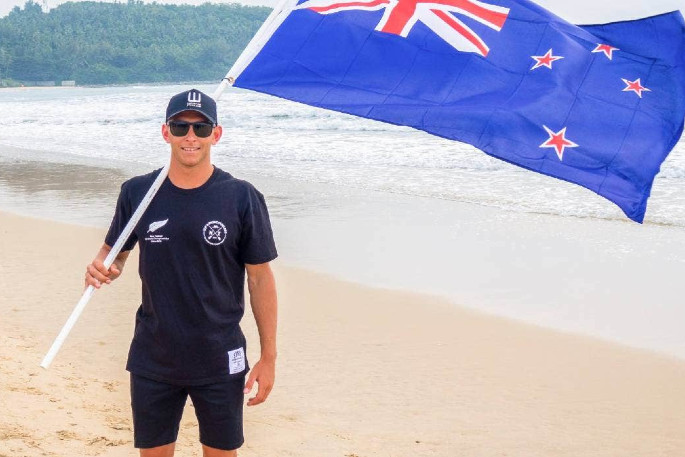 Danny Hart moved to New Zealand from England when he was eight, and has been a keen surf lifesaver since he signed up for the 'nippers' programme in Mt Maunganui.
Now studying to be a primary school teacher, Hart, 25, lives in Pāpāmoa where he spends his spare time surfing, mountain biking and coaching junior lifesavers.
You can also catch him on Bay Patrol, a reality show about lifesaving at the Mount on Three.
My Sunday:
I love Sundays. You wake up and they're so relaxing and peaceful. They're such a good day: exciting and carefree. It's so chilled, especially around this area. It's awesome.
I'm usually an early riser so my Sunday kicks off well and truly by 8am. I'd be up, starting to get some gear ready for the day. For me, as soon as there's surf, that's where I want to be.
8.30am
First and foremost all good Sundays start with a coffee and a bit of breakfast. Ideally I head down to a local cafe called Eddies and Elspeth – beautiful coffee, food is amazing. The bacon sandwich you get there is unreal.
9am
Then it's heading to the beach and making the most of the waves. Just pitching up a couple of umbrellas and setting up a spot for the day wherever the banks are working. I go with what I feel like – if I want to be by myself or with my mates.
11am
I think the ideal is to have five or six of your mates, pitch up a bit of an area and sit there for the day. You surf to your heart's content, you're in and out of the water, you're swimming, you're surfing, you're lying on the beach. It's so groovy.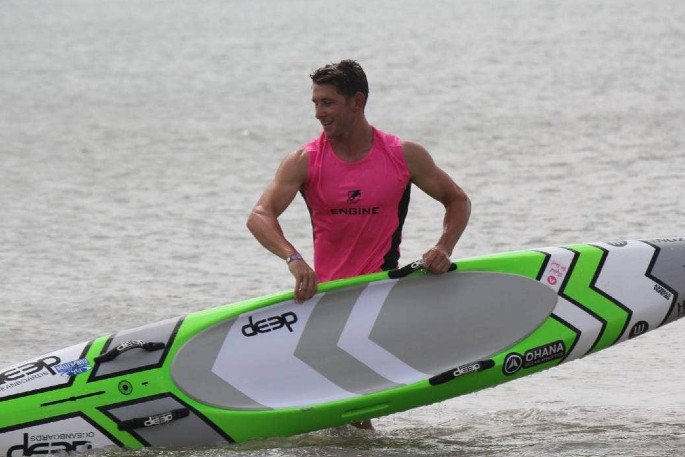 "For me, as soon as there's surf, that's where I want to be." Photo: Supplied.
Noon
For me, I'm always a fan of a coffee, so I don't mind running back to Eddies and Elspeth and getting a bite to eat. If it's getting hot you can't go past the real fruit ice creams at Tay Street Store – they're so good.
4pm
The perfect way to wrap up a Sunday would be heading back to Pāpāmoa to a local bar called The Island (it was the Pāpāmoa Tavern). It's just such a good vibe. They've got live music, good beer, there's a lot of people and it's a friendly environment. It's a nice way to top off a Sunday.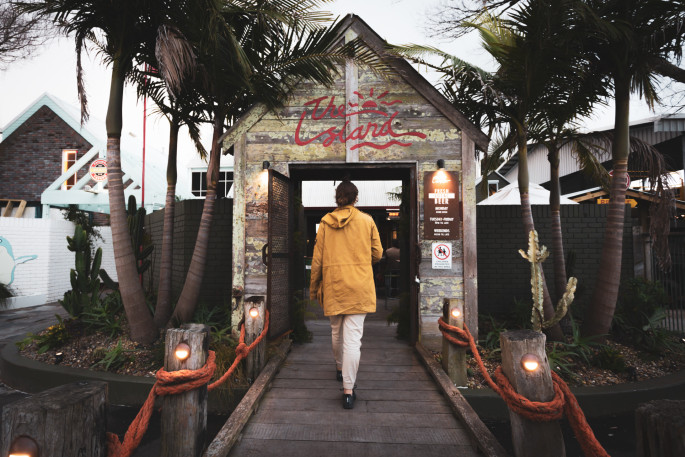 Dan hits up The Island in Pāpāmoa for the vibes and beer selection. Photo: Supplied.
7pm
We have a family dinner night, which is great. My sister lives in Australia now so we don't get to see her as much as we'd like. My brother lives just down the road, my parents are in Pāpāmoa and my grandparents are in Te Puke.
8pm
It kind of just relaxes from there even more if it can. Me and my brother will sit in front of the television and watch the league until the late games finish and that pretty much seals the night.
9pm
Depending what game is on it could end up being a late one, but I'd say we're normally wrapped up about 9pm. We're all a bit bushed and it's off to bed.
Bay Patrol airs Wednesdays, 7.30pm on Three.
More on SunLive...