Calling out for animal carers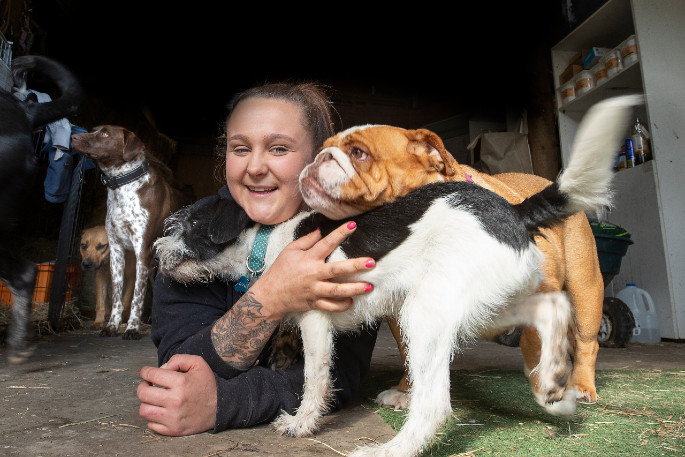 With kitten and puppy season on our doorsteps, animal rescue needs foster carers more than ever.
Rowan Elliott of Rescue Revive Rehome says they rely on fosterers to look after most of the animals in their care because they don't have a dedicated premises yet.
"It's a really big need, and we never have enough fosterers" she says.
As well as carers for puppies and kittens, they also need people that can foster stock animals and horses.
"It's really important, especially at this time of year, that we have really 'onto it' people that can offer their homes and experience to help us out."
Rowan wants volunteers to be aware that it's not always a glamorous job. Being a rescue organisation means the animals aren't always in perfect health.
"I don't think people should glorify fostering because it's hard work," she says. "It's really hard work, but it is such a rewarding job."
Raising an animal and bringing it back to good health so it's ready to go to its forever home is amazing, says Rowan.
RRR provides all of the food and bedding needed to take care of the animals - the only thing people need to supply themselves is cat litter or puppy training pads.
In order to foster puppies or kittens, people need to provide a separate space for them that is warm and dry. They also need to be able to take the animals to any vet appointments they may have.
The rescue also ensures animals and carers are a good fit.
"It really depends on every individual fosterer which animals we match them with," says Rowan.
"We have a conversation with them and then we match our animals that would best suit them and their household. Also, we ask what would best suit our animals, so they thrive in their care."
The rescue is also in desperate need of fosters who are experienced enough to look after neonatal kittens and puppies that require bottle feeding.
RRR has upwards of 600 animals in care at any one time, ranging from felines and canines to horses, goats, calves and lambs. This means they also need land for grazing.
The more foster carers the rescue has, the more animals they can help and they already have a waiting list of animals that need placement, says Rowan.
"It's a community effort, and we can't be RRR without the community.
"There are so many ways that people can get involved with the rescue to make a difference with us."
RRR are always in need of donations of food, bedding, toys and money that goes towards vet bills.
"We really need you to do what we do - whether that's donations, volunteering or fostering. RRR is a community effort," says Rowan.
"We're just average people doing this because there was a need, and without community support there won't be a RRR. We all work together to make a difference."
More on SunLive...