LIVE: High vaccination 'golden ticket' for NZ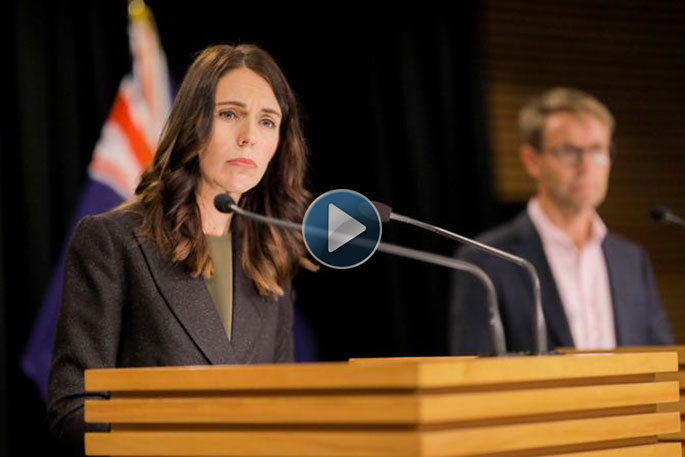 There are 15 new community cases of Covid-19 today with all of these cases in Auckland.
Prime Minister Jacinda Ardern and Director-General of Health Dr Ashley Bloomfield along with Covid-19 modeler Professor Shaun Hendy are providing an update on the current outbreak.
There are 1123 cases in the current outbreak with 861 of these cases recovered.
Most of the caes announced today, most are contacts of household cases with three cases unlinked as yet.
There are 15 people in hospital with three of these people in ICU.
There are two new cases in managed isolation and quarantine today.
There were 19,194 tests carried out yesterday with more than 8000 of these in Auckland.
Dr Ashley Bloomfield announced he is lifting the Section 70 order that restricted people's movement in Upper Hauraki and required them to self isolate.
He says there is no evidence of spread beyond the household in Kaiaua/Whakatīwai.
Prime Minister Jacinda Ardern says vaccinations matter the most and they are a cause for hope.
"High vaccination rates are the golden ticket for New Zealand," she says.
Ardern says with high vaccination rates the elimination strategy can be "turned on its head" and those with the virus would need to self isolate rather than everyone isolating.
She says with Delta vaccines alone aren't enough and other health measures like, require positive cases to self isolate, improved ventilation in public places, strategic use of masks and catching cases at the border are still needed.
Ardern says the government's plan for the future, includes aggressively isolating cases, catching cases at the border, and ensuring the health system is not overwhelmed.
"It's not the Aotearoa way to leave anyone behind," she says.
"There remains one simple message - Get vaccinated."
EARLIER: Prime Minister Jacinda Ardern and Director-General of Health Dr Ashley Bloomfield will provide an update on the current Covid-19 outbreak.
The pair are expected to be live from Wellington from 1pm.
Today is Auckland's second day of being at Alert Level 3, while Hauraki is also now at Alert Level 3.
Yesterday, 23 new cases of Covid-19 were reported in the community.
Director-General of Health Dr Ashley Bloomfield says they were all in the Auckland area.
Bloomfield says the total number of cases in this outbreak to 1108. (This is based on yesterday's stats and does not include this afternoon's numbers).
"The good thing is 836 people have recovered."
"Twenty two of today's cases are epidemialogically linked, 11 are household contacts, with six in one household.
"Five are known contacts and one is a likely contact."
Bloomfied says 13 people are in hospital with the virus, two are in ICU.
Tune into the livestream above to see what today's developments are.
More on SunLive...