Exit plan key for Tauranga election decisions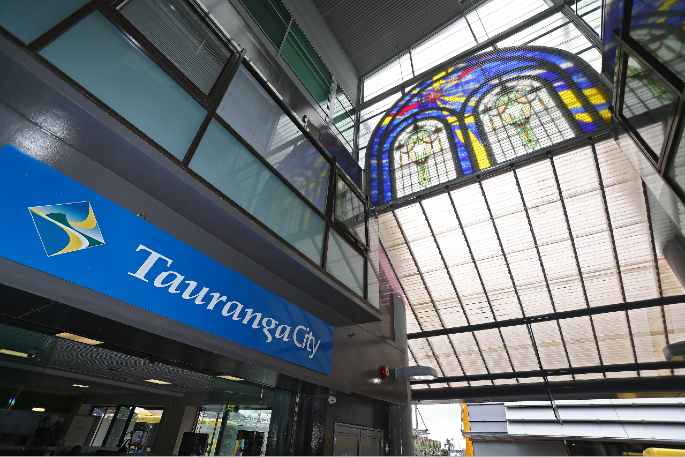 The Minister of Local Government says she stands by the decision to place a Commission in charge of Tauranga City Council.
However, Nanaia Mahuta remains committed to a return to a democratically elected council next year, dependent on an exit plan drawn up by the current Commission.
Following an independent review in November 2020, which highlighted "behaviour issues and underlying growth management problems" at Tauranga City Council, Crown assistance was recommended.
In December 2020, Mahuta made the decision to appoint a Commission, consisting of Anne Tolley, Bill Wasley, Stephen Selwood and Shadrach Rolleston, in place of elected council members.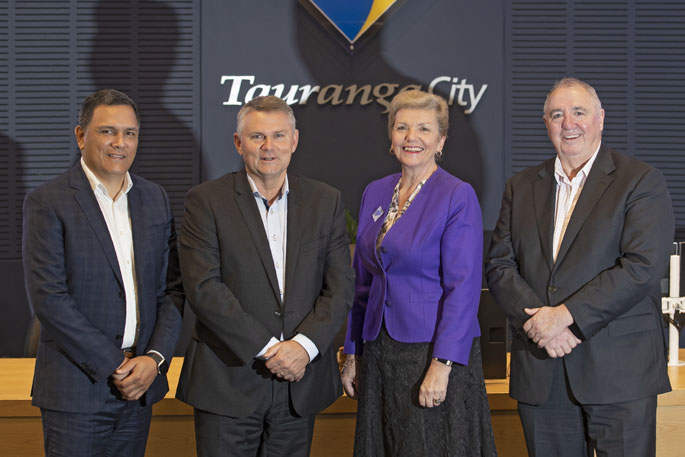 The current commissioners. Photo: John Borren/SunLive.
Mahuta believes the commissioners have made considerable progress regarding the challenges faced in the city.
"I am pleased with the progress the Commission is making, particularly in having engaged fully with the business community and ratepayers on a Long-term plan that best addresses the Council's substantial infrastructure and funding challenges," says Mahuta.
She also reaffirms a commitment to local body elections taking place next year, but will only consider what that might entail after an exit strategy is presented by the current Commission.
"I have been clear that I would like to facilitate a smooth transition back to full local democracy at the 2022 Tauranga general election.
"To achieve this, I have asked the Commission to develop a clear exit strategy that includes building governance leadership and capability among elected members.
"Once I have received the Commission's exit strategy, I will consider what actions I need to take to enable the community to return effectively to full local democracy."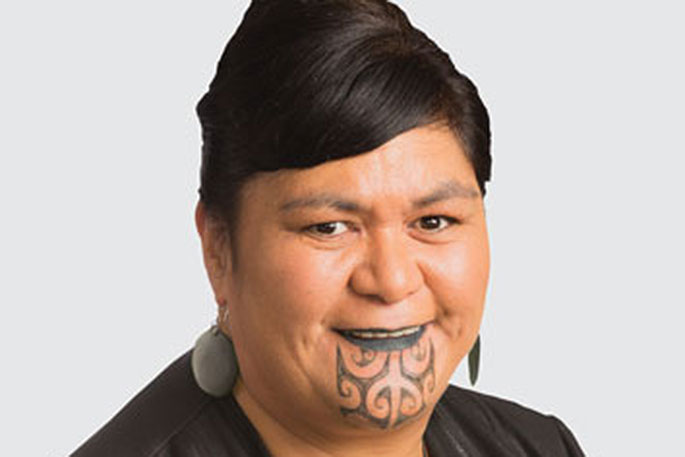 Minister of Local Government, Nanaia Mahuta, says democratic elections remain the goal for 2022. Photo. File Image.
Part of the Commission's official remit when appointed to Tauranga City Council was to "develop a clear and comprehensive exit plan to facilitate a smooth transition back to an elected Council", which Commission chair Anne Tolley maintains is the goal.
Tolley can not yet give an exact timeline for when this exit strategy would be presented to Mahuta.
She suggests it is still too early for the details of any exit plan to be discussed with the Minister, with a representation review still ongoing.
"The commissioners are currently developing a strategy and priorities for 2022," says Tolley.
"Democratic arrangements, based on the outcome of the representation review process now underway, will form part of that thinking."
A representation review of how the Council will be structured before the 2022 election is ongoing. The initial proposal is for nine councillors, elected from eight general wards and one Māori ward, to sit on the council, alongside a Mayor.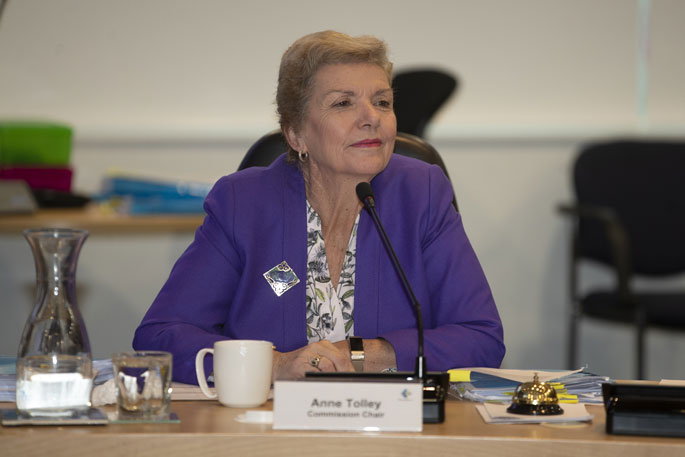 Tauranga City Council Commission chair Anne Tolley. Photo: John Borren/SunLive.
The review is currently open to public submission's which will be heard in October.
The final proposal will be decided on November 8, 2021.
Mahuta's comments come after her recent appearance on an episode of TVNZ's Q&A drew ire from a local ratepayers group.
Mahuta was asked on two separate occasions to guarantee local-body elections would take place in Tauranga next year by host Jack Tame.
On both occasions, she could not offer a guarantee but did allude to a plan for democratic elections taking place next year.
The Tauranga Ratepayers Alliance, whose steering group contains some previously elected Councillors replaced by the appointed Commission, has been critical of those comments.
"The people of our city are suffering unprecedented increases to their rates bills and simply aren't seeing the benefits," says TRA spokesperson Ben Sokimi.
"A return to democracy is what is needed, and what is right for our city. It's time for the Government to end the charade and return democracy to the people."
Tauranga's next local government elections are currently set to take place in October 2022.
More on SunLive...