Sunday/Monday cool down coming nationwide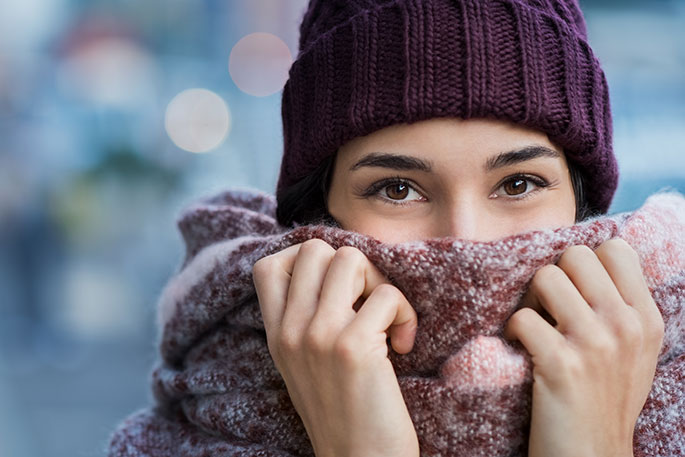 It wouldn't be spring without a surge of mild weather followed by a wintry change and that is precisely what is happening over the next few days.
For some northern areas today, sub-tropical northerlies will be blowing, helping keep temperatures up, especially the overnight minimums.
"Windy westerlies kick back in by Friday and Saturday pushing temperatures up to 20 degrees in the east (maybe the low to mid 20s in some isolated spots) - but this is ahead of the next wintry change, which moves into the lower South Island on Sunday and more nationwide on Monday," says WeatherWatch.co.nz
"It's not a major winter event but will bring more snow to the hills and ranges of the South Island and temperature drops for entire nation - most noticeably in Southland, Otago and Canterbury where daytime highs may tumble over 10 degrees from where they will be in the coming days.
"Some parts of Otago may be over 10 degrees colder by Sunday than they will be on Friday."
Examples of Max Temperatures and the colder change coming - sourced from www.RuralWeather.co.nz
• Gore: 19C Thursday, 7C by Sunday

• Invercargill: 16C on Friday, 8C by Sunday

• Dunedin: 14C Friday, 7C Sunday

• Queenstown: 18C Friday, 8C Sunday

• Alexandra: 21C Friday, 9C Sunday

• Ashburton: 18C Thursday - Saturday, 10C Sunday

• Christchurch: 20C Saturday, 11C Sunday, 10C Monday

• Wellington: 18C Friday, 11C Monday

• Napier: 20C Friday, 12C Monday

• Palmerston North: 18C Saturday, 12C Monday

• Taupo: 16C Saturday, 11C Monday

• Tauranga: 19C Saturday, 14C Monday

• Auckland: 17C Saturday/Sunday, 14C Monday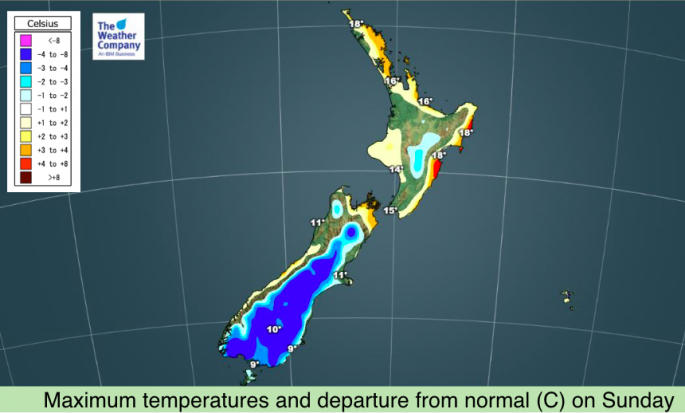 More on SunLive...