LIVE: 14 new Covid cases, fines increase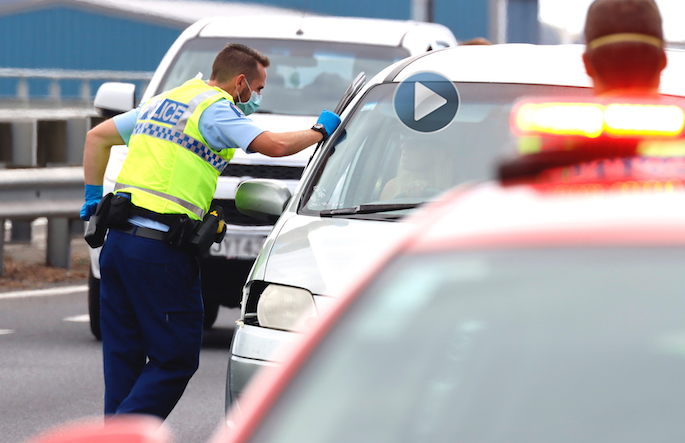 There are 14 new community cases of Covid-19 today including a further case in Upper Hauraki.
This was a household contact who was tested yesterday, with all other cases today located in Auckland.
It takes the current number of cases in the community outbreak to 1085.
Whilst one of the 14 cases is linked to the Whakatîwai household cases it does fall under Auckland's Manukau DHB catchment.
Only one of the 14 cases today is considered unlinked with investigations now ongoing.
Of the five unlinked cases from yesterday, four are now considered geographically close and the MOH is following strong leads.
"Obviously that lower number of 14 cases today is encouraging but we do expect the numbers to bounce around a bit," says Bloomfield.
He says they are expecting another 50 or 60 cases just based on the current close contacts of cases currently isolating.
Bloomfield also praises the community in Upper Hauraki to their "fantastic" response to the recent cases discovered in the region.
Just over 500 tests have been taken at the marae in Whakatīwai and just over 400 results are back so far, all of which are negative, Bloomfield says.
That testing in the area has continued today. Bloomfield also encourages those in the area to get vaccinated, with locations near current testing centres.
He also thanked the Mangatangi School for their response.
The Upper Hauraki region entered a Section 70 notice at midnight.
Prime Minister Jacinda Ardern has also announced a change in some Covid-19 public health rules.
Whilst she says most people have been compliant with regulations the "odd person" has broken the rules and "put others at risk".
The maximum fine for individuals is being raised from $300 up to $4000. For businesses, the fine is being raised to a potential $12,000. When individual fines are being handed out by the Court, the maximum figure is now $12,000, up from $1000. For companies, that maximum is now $15,000.
These changes are likely to take affect from November.
"Each breach of the rules risks Covid spreading so it is important the penalties reflect the seriousness of the actions," says Ardern.
Today, Auckland is preparing to shift down to Alert Level 3 and the rest of the country is getting ready to adjust to a slight change in Alert Level 2.
The changes will come into effect at 11.59pm tonight.
Alert level 3 will remain in Auckland for two weeks and will be reviewed by Cabinet on Monday, October 4.
One change has been made to the Alert Level 2 rules that allows gathering to lift from a maximum of 50 people to 100, this includes hospitality venues.
Prime Minister Jacinda Ardern and Director-General of Health Dr Ashley Bloomfield are providing an update on the current Covid-19 outbreak.
Tune into the livestream above to see what today's numbers are.
SunLive will be providing updates throughout the afternoon for those who are not able to watch the livestream
All of our Covid-19 coverage can be viewed here.
More on SunLive...