Making te reo part of every day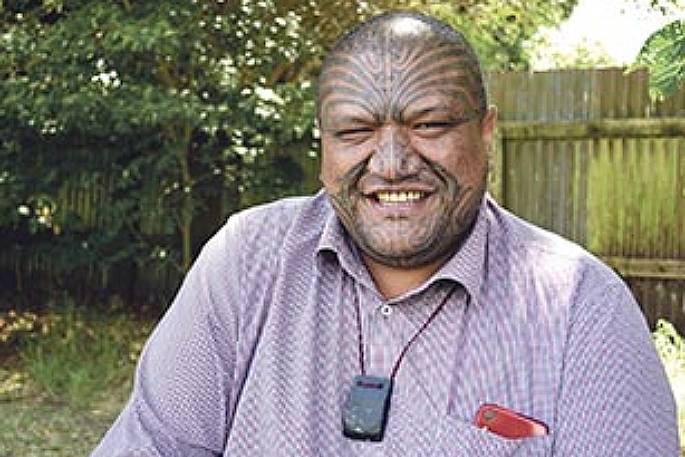 As a fluent te reo Māori speaker, celebrating the Māori language is not something that is confined to Te Wiki o Te Reo Māori for Ōpōtiki district councillor Louis Rapihana.
Since he has been on council he has been pushing for more te reo Māori to be used both within the council and in its interactions with the community.
"There's been a big push, especially from me, around the increased use of te reo Māori in council itself, at an operational level," he says.
"For this week, we are encouraging our staff to utilise small phrases like 'kia ora' and 'kei te pēhea', into their interactions with the public and internally as well.
"On top of that, as councillors, especially for me, I try to speak as much te reo on a daily basis and whenever we're in meetings, with translation of what I've said. It's become more normalised within the council meetings for that to happen now. Previously it wasn't done."
Rapihana says changes are being made all the time, not only to increase understanding of the language but with education around Te Tiriti o Waitangi.
"Last year we had our first Treaty workshop for staff, which has never happened before. It brought a huge eye-opener for a lot of staff on how to deal with the Māori population and reasonings as to why there is anger a lot of the time, when people come to the front desk. It was good to give them that brief history.
"For me I want to normalise it, throughout everything, on an every-day basis within council, which is why the staff are now looking at how we can do a bilingual website and be bilingual in all of our communications to our people.
"Long Term Plans and other documents could be created in both te reo and Pākeha rather than just in Pākeha. It will cost a lot of money, but at the end of the day it's for the value of communicating with the wider public, not just the minority, considering that the population of Opotiki district is more than 50 per cent Māori."
He says using te reo Māori will help bridge the gap between council and iwi and getting Māori around the table to have the necessary discussions about infrastructure as so forth.
"When I open the meeting with a karakia, I always try to follow it up with a brief explanation of what I've said, to make it normal for them to hear. And they love it. It embraces them and they feel like they can learn from it."
As part of increasing the knowledge and the understanding within council of te reo Māori, he has been teaching councillors and staff waiata so that when he stands up to speak for them, they can sing a song to tautoko that.
"They have used Mā Wai Ra in the past, with a bit of a twist on it which is made by one of the local hapū here for the council many years ago, however, I am looking at changing it and ramping it up and putting a few more songs in there so we have more than just one song to sing.
"I'm just working on that and we will be implementing it in the next year or so."

More on SunLive...